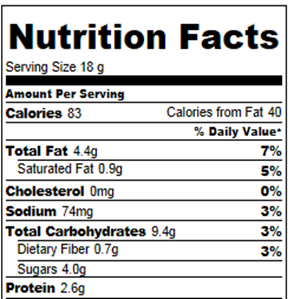 WW Points (new system): 2 points
Nutritional info, calculated via caloriecount.com (based on gram measurements), is for 16 squares. It doesn't include the coconut butter or white chocolate, as your numbers will differ depending on which of the two you use and how much.
Substitution Notes:
For the peanut butter: As stated in the post, you can use another nut butter—such as almond butter or cashew butter, or Sunbutter or Peabutter or Soynut butter for an allergy-friendly version.
For the sweetener: I don't think pure maple syrup can be used, as it's not thick enough. Corn syrup would probably work. No idea about molasses, but I might have to try it!