No longer am I excited to:
· Turn 16 and get a car
· Turn 18 and be allowed to vote
· Turn 21 and be an adult
I've reached an age where I understand why my mom never wants another birthday.
Knowing I've passed all those milestones makes me feel oooooold!  And it doesn't help matters when my friends—people my age!—start getting married and popping out babies.  My middle-school best friend is already married with two kids, and, just last month, an ex-boyfriend became a dad.  Somebody stop this ride!  It's moving too darn fast!
Hyperventilation aside, it was an honor to be put in charge of cake-decorating for a friend's bridal shower.  At least that enabled me to focus on the cake, not the meaning behind it! Don't get me wrong; I love weddings… the friends, the food, the dancing(!). It's just what weddings signify that scares me. No, not love and commitment; growing up! Ahhh! hehehe 😉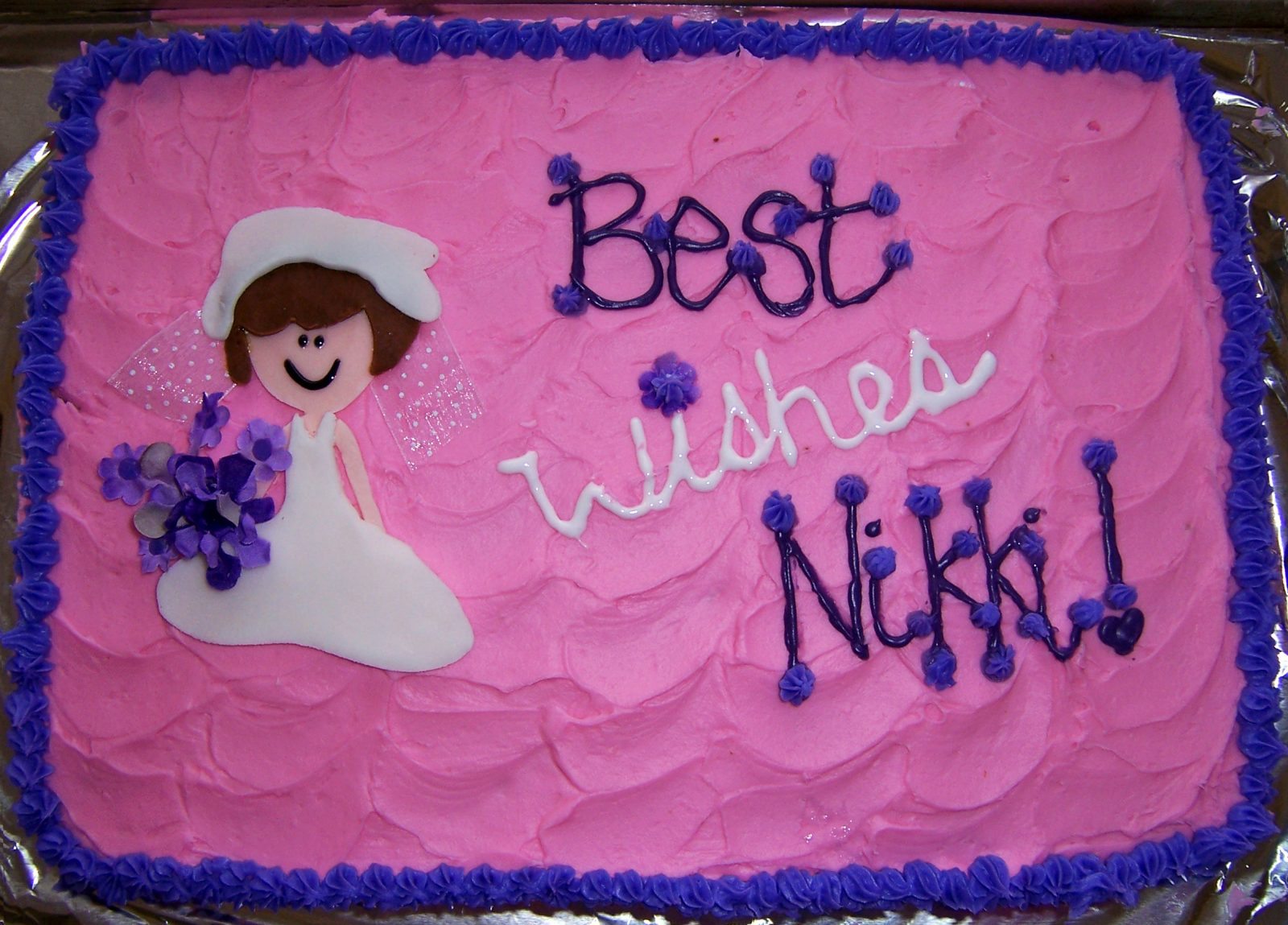 (The bride is made of fondant, the icing is the same as this vegan icing, and the cake is adapted from Vegan Cupcakes take over the World.  The veil and flowers are not edible.)
.