Did you know there's such a thing as the "No white foods" diet?
Scarily enough, it's true!  The real idea behind the diet is to cut out white, processed/starchy foods (i.e. white flour).  But apparently, followers are told to stay away from all white foods so they don't get confused as to what's acceptable and what's not. Well count me out (not that I was looking for a diet plan anyway). Imagine a life without coconut, almond milk, tofu, coconut, coconut, cauliflower, coconut … did I say coconut yet? 😉 Yay for white!
Good things that are white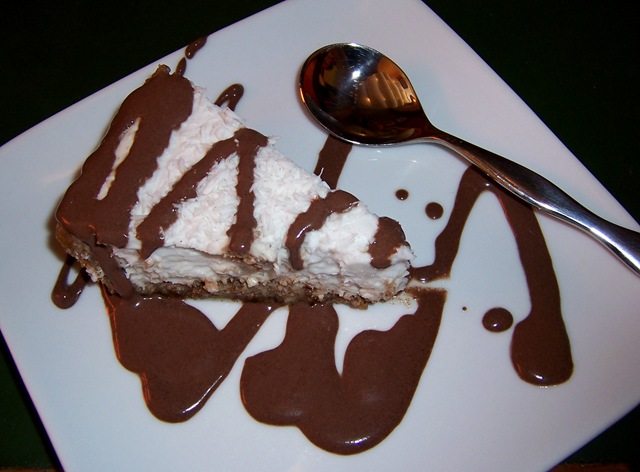 Exhibit A: My absolute favorite Raw Coconut Crème Pie.
Exhibit B: Snow in Dallas
Wait a sec.  Everyone knows it doesn't snow in Dallas, does it? Why yes, yes it does! And when this happens, everything is a mess! Driving is impossible because the native Texans don't know how to drive in snow, and they therefore go two miles per hour (even if it's only flurries). Plus, no one owns rock salt or snowmobiles, which means the roads don't get paved. What would be no big deal in, say, Minnesota, is a very big deal in Big D.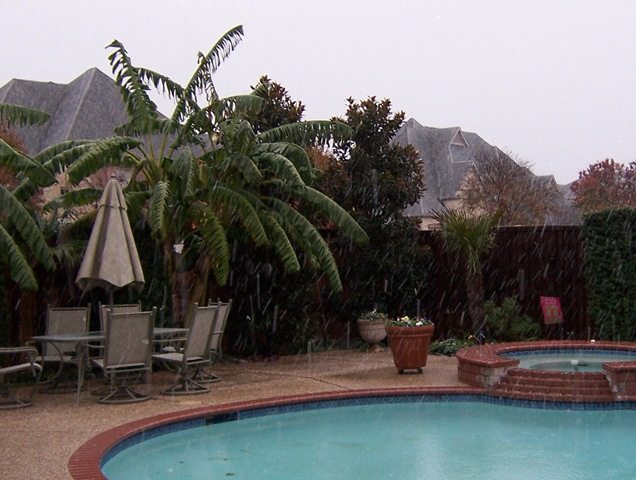 Pool. Palm trees. Snow. What's out of place?
Exhibit C: Um ok… Well, I guess it *technically* does fit with the theme of the post: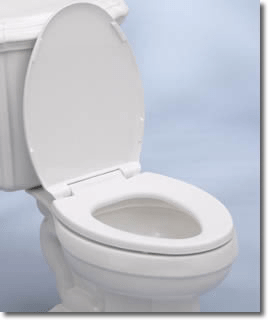 Exhibit D: There's pale, and then there's just plain creepy: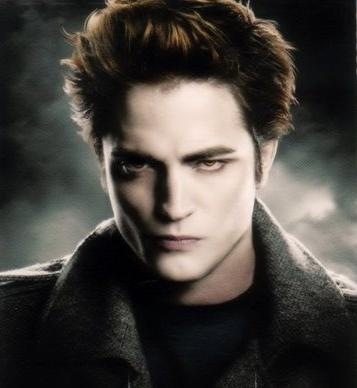 Get thee to the nearest Planet Tan! Please, let's go back to the food, shall we?
Exhibit E: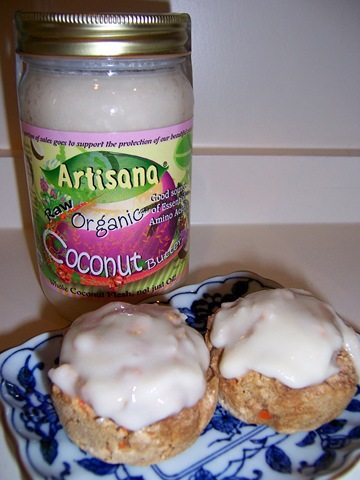 The delightfully melty snack from yesterday's post.
Question of the day:
Why do so many people think Edward Cullen, with his ghostly white face and devil red eyes, is insanely hot? What are your favorite white foods?