I don't know where the myth comes from that Texas winters are warm. Maybe in Austin… But then again, I heard that even they got some snow this week! Weather it be cold or warm, one can always count on soup. (And yes, I'm aware of the spelling error in that sentence.)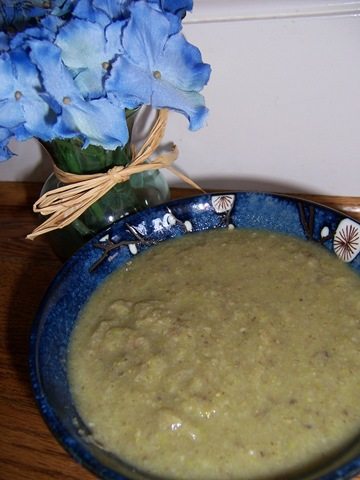 "Magic Soup" isn't so much a recipe as a technique.
I'm betting a lot of you already make magic soup and just call it something else.  I call it "magic soup" because it is quick and easy, and it transforms one dish into something totally different—like magic!  (The photo above is cauliflower magic soup.)
Have you ever made a recipe yielding so many leftovers that, by the fifth day of eating it, you were screaming, "I don't want to look at this recipe ever again!"?  Enter Magic Soup.
All you have to do is throw your leftovers—be it a stir fry, casserole, curry, or whatever—into a bowl or blender with some liquid (broth, milk, water) and pulverize to make a creamy soup.  (You can leave some of the leftovers un-pulverized for a chunkier soup.) Magically, your boring leftovers have morphed into something totally new and exciting.  Samantha Stevens would be proud.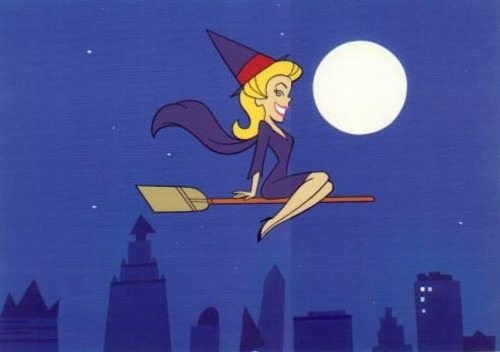 Question of the Day:
What would be (or what is) your ideal meal to Magic Soup-ify?