A few months ago, the Atkins Diet felt my wrath when I stood up for Carbs.
Well, Atkins can breathe a sigh of relief now, 'cause I'm going after someone else! Who came up with the idea to call the important nutrients that do so much for us "fats" anyhow?  Why associate something so good with something so negative?
If you've ever said, "I'm not fat" you're wrong.  That's exactly what you are!
Every cell in your body is made up of fat.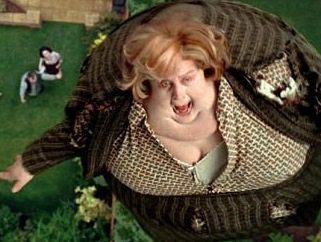 (Remember her from the Banana Love post?)
Healthy fats are essential for your body to function. And ladies, we need fats for certain other functions as well.
Fats are responsible for soft skin, hair, and healthy nails. Of course, not all fats are created equal. I'm all for staying away from trans fats. (An easy way to tell if a food has trans fat is to look at the label; if "partially hydrogenated oil" is listed in the ingredients, it has trans fat.) And obviously I'm not a proponent of a diet high in animal fats (full of saturated fat).
But some fats—monounsaturated fats (such as olive oil) and polyunsaturated fats (such as flaxseeds)—ought to be included in a healthy diet. In fact, studies have shown that these fats may give one an edge against diseases like cancer, diabetes, and heart disease.
Fats do not make you fat!
Studies have shown that people who include some healthy fats in their diets tend to be slimmer than their fat-shunning peers. Fats help keep one satiated, so one eats less in the long run. Plus, fats make food taste better, so one won't be as likely to binge on mass quantities of low-fat substitutes that might be higher in refined carbs, sodium, and sugar.
So eat fat… in moderation.
You don't want to go out and drink gallons of oil in order to ward off cancer. But completely steering clear of healthy fats isn't good either. Four reasons why:
Fat improves the taste of food and helps with satiety.  Eschew all fats in a meal and you might end up actually eating more due to the fact that your brain never feels satisfied.
The aforementioned health reasons; our bodies need some fat in order to function at their peak.
People on low-fat diets tend to replace healthy fats with not-as-healthy foods, such as those high in refined carbohydrates.
Many low-fat products replace the fat with extra sugar, chemicals, preservatives, or other nutritionally-devoid ingredients.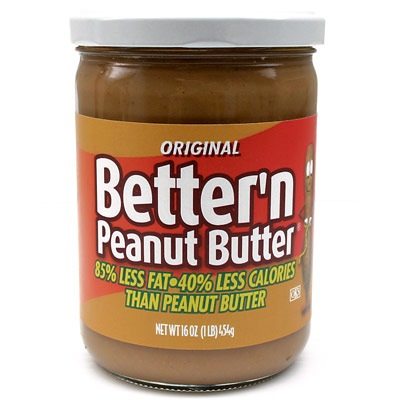 If you must eat a low-fat sub for pb, go with Banana Butter!
Choose a diet that emphasizes the consumption of whole grains, beans, fruits, and vegetables, as well as small amounts of healthy fats, such as nuts, seeds, vegetable oils (like olive oil), and oils rich in omega 3s, like flaxseed oil. Don't fear the healthy fats!
Especially if you're an athlete, still growing, looking to gain some weight (in a healthy way), or missing periods, it might be a good idea to up your intake of healthy fats.
Here's a list of healthy fats