Fudge Baby-making, that is.
It all began with some walnuts, dates, a little cocoa powder…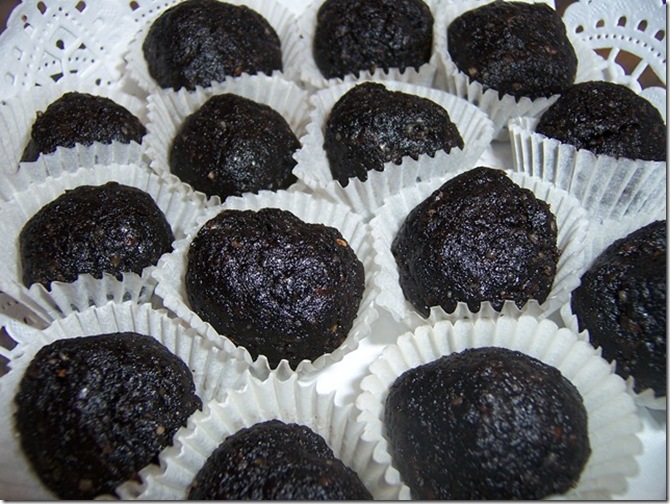 Above, the originals:  Hot Chocolate Babies
.
What exactly is a fudge baby?
Fudge babies are raw chocolate truffles that taste super-decadent yet are actually healthy. It's hard to believe something so good for you—high in fiber, with zero added sugars and unnatural ingredients—can taste so sinful.
They're also easy to make and are less expensive than Jocalats, Larabars, and many other such chocolate bars.
Fudge Baby Mania!
For a list of all the flavors, see: Fudge Baby Flavors
At first, the original chocolate fudgies enjoyed a quiet nursery all to themselves.  But it wasn't long before many screaming brothers and sisters started popping out. Nowadays, the nursery is quite crowded (not to mention loud), with the likes of Cookie Dough Babies, Peanut Butter Babies, and even flavored raw macaroons.
Raw Macaroons:
And then there are the Special-Edition and Holiday Babies: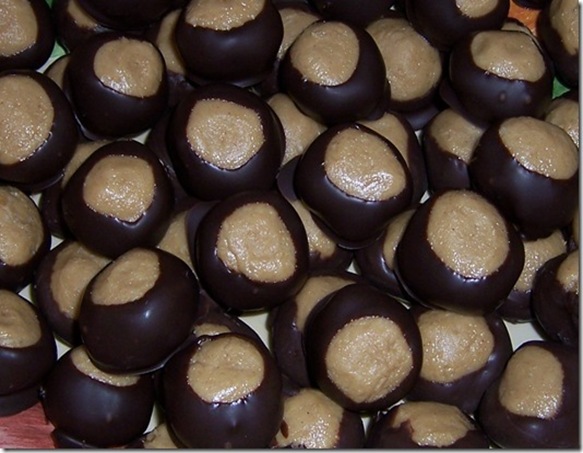 Special Edition Flavors:
1. Sex Bomb Babies
2. Spooky Babies
3. Fudge Sandwiches
4. Raw Gingerbread People (spicy men and ladies!)
5. Pumpkin Pie babies
6. Raw fudge-baby Piecrust
.
More Babies are being born each day!
Click for a comprehensive list of all current Fudge Baby Flavors.
Happy baby-making ;).