My Thanksgiving main dish was amazing – The mashed lentils acted almost like a thick gravy over the flavorful veggies.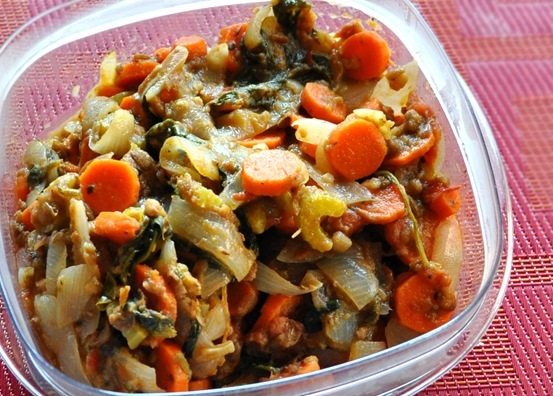 Really, this is more like pot pie. But I already have a Vegan Pot Pie Filling.
So for the above recipe title, I needed to get creative, and I got creative with the actual recipe as well.
It was originally Shepherds Pie. Potatoes aren't my favorite veggie, but flipping through my cookbooks, I thought the filling sounded good. By the time I was finished cooking, my "stuffing" looked nothing like the one in the cookbook.
However, it still tasted absolutely delicious!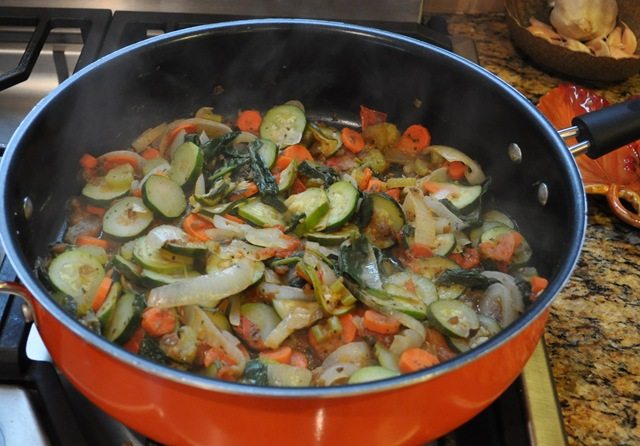 In fact, it was so delicious that I've already made this multiple times.
The second time, I decided to add zucchini (which is why there's zucchini in the second photo but not the first).
it's your choice whether to add the zucchini – I love it both ways.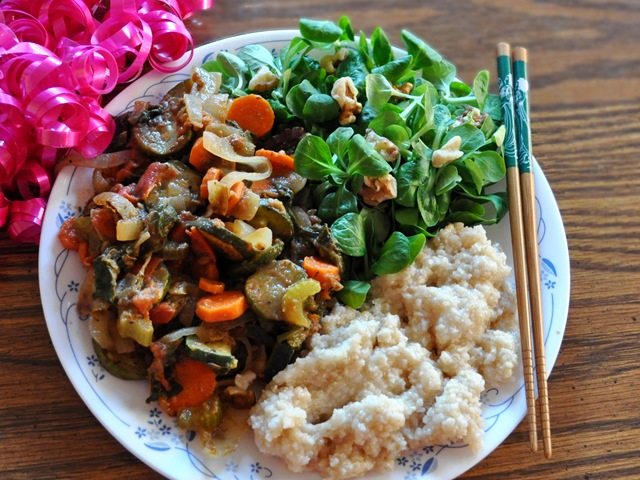 .
Vegan Lentil Stuffing
(or pot-pie filling)
1 medium onion, sliced (175g)
1-2 cups spinach (I used 60g)
2-4 carrots, cut into coins (I used 140g, but feel free to use more) (I actually recommend non-organic carrots for this, as they tend to be much sweeter.)
1/2 can diced tomatoes
Optional: 1 zucchini, cut in coins (I used 280g, but I steamed 1/2 separately and mixed them in later.)
1 stalk celery, cut into coins (I used 65g)
1/2 cup to 1 cup cooked lentils, drained and mashed (I used 110g Westbrae)
1 1/2 tsp dry basil
1/2 tsp salt
1/4 to 1/2 cup water
2 tsp olive oil, or more if desired (You can omit this, but you'll lose the yummy, buttery taste!)
Heat oil, then add carrots, zucchini, onion, and celery. Cook a few minutes (like 10), then add spinach, lentils, spices, and tomato. Cook 2 more minutes. Add the water, bring to a boil, then cover and lower to simmer for 45-50 minutes, or until the carrots are soft and stuffing is flavorful. Without the optional ingredients, this makes around 3 cups, or around 2 servings. (However, if you follow my personal gram measurements, it makes quite a bit more.)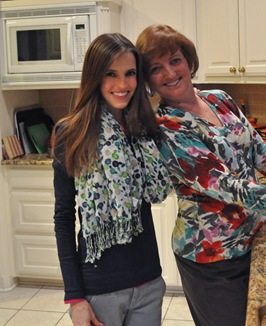 The ingredient list might seem long, but this recipe comes together surprisingly easily. (It helps to have a sweet mom willing to chop all the veggies for you.)

What's your favorite way to eat beans?
Yes, I know lentils are technically not beans. But just go with me here. Some of my favorite bean recipes include bean soups, salads, refried beans on sandwiches, and bean chili.
All CCK bean recipes can be seen here: 50+ Healthy Bean Recipes.
Links Of The Day: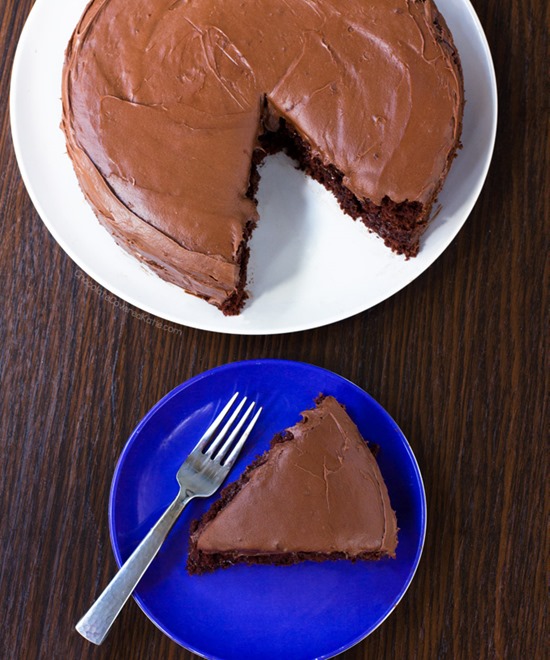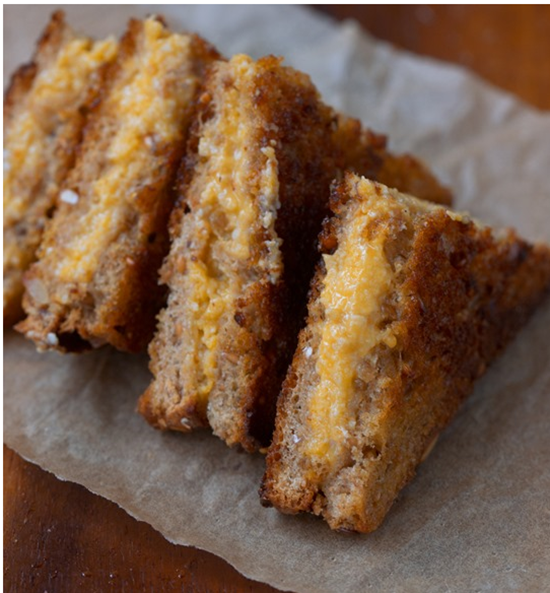 Twelve healthy & delicious ways to eat pumpkin for breakfast, including pancakes, cinnamon rolls, and pumpkin grilled cheese!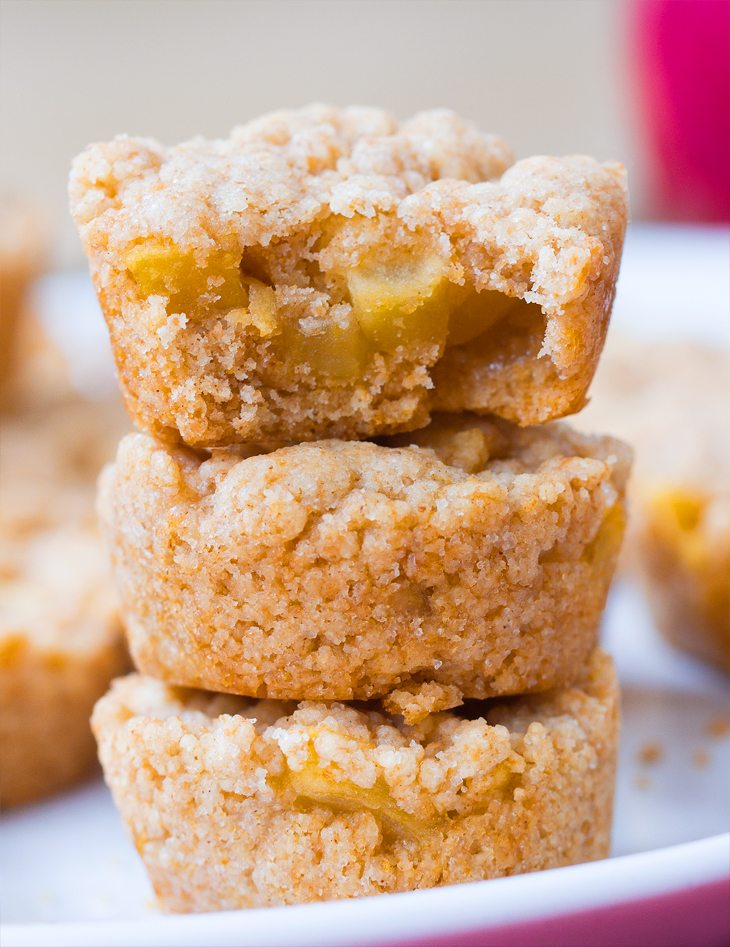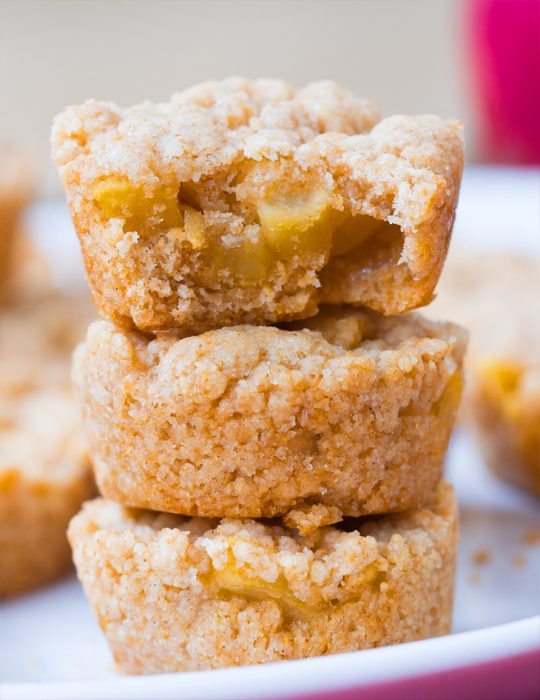 Mini Apple Pies – Baked In A Muffin Tin