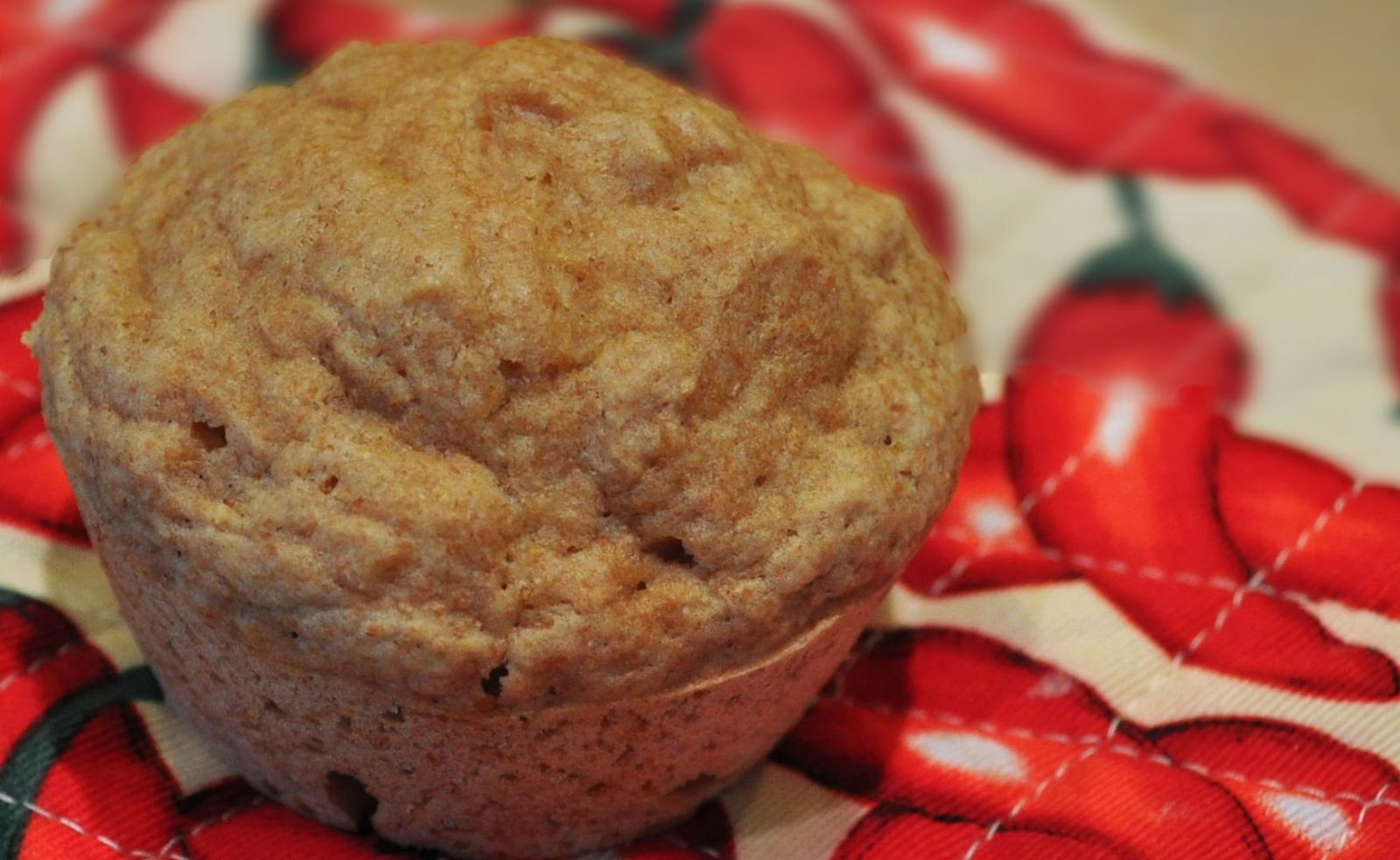 This roll is a lot like its sweeter sister, the Single Lady Cupcake.
All I did was leave out the sweetener. But reader Lisa C. likes to add 1/2 a packet of NuNaturals stevia even to this savory roll. So the choice is up to you. Slightly-sweet or not, this roll (muffin? ruffin?) is a perfect accompaniment to any single-lady's dinner.
Single-Lady Dinner Roll
(makes just one muffin)
3T flour (30g) (I use whole-grain spelt)
heaping 1/16th tsp salt
1T pre-melted vegan butter (I use 13g sbl.)
1T plus 1 tsp liquid (I use 20g water)
1/4 tsp vanilla extract (I do add this, even for the savory version)
1/4 tsp baking powder
Optional: sweetener
Directions: Preheat the oven to 330 degrees. Mix the ingredients and pour into an oiled (or sprayed) muffin pan. Smooth top of batter. Cook for 10-15ish minutes. (I cook 10, because I like gooey muffins!)
(Or, you can use Heather's microwave version.)
Enjoy the single life!
*For notes on a fat-free version, see the Single Lady Cupcake post, linked above.