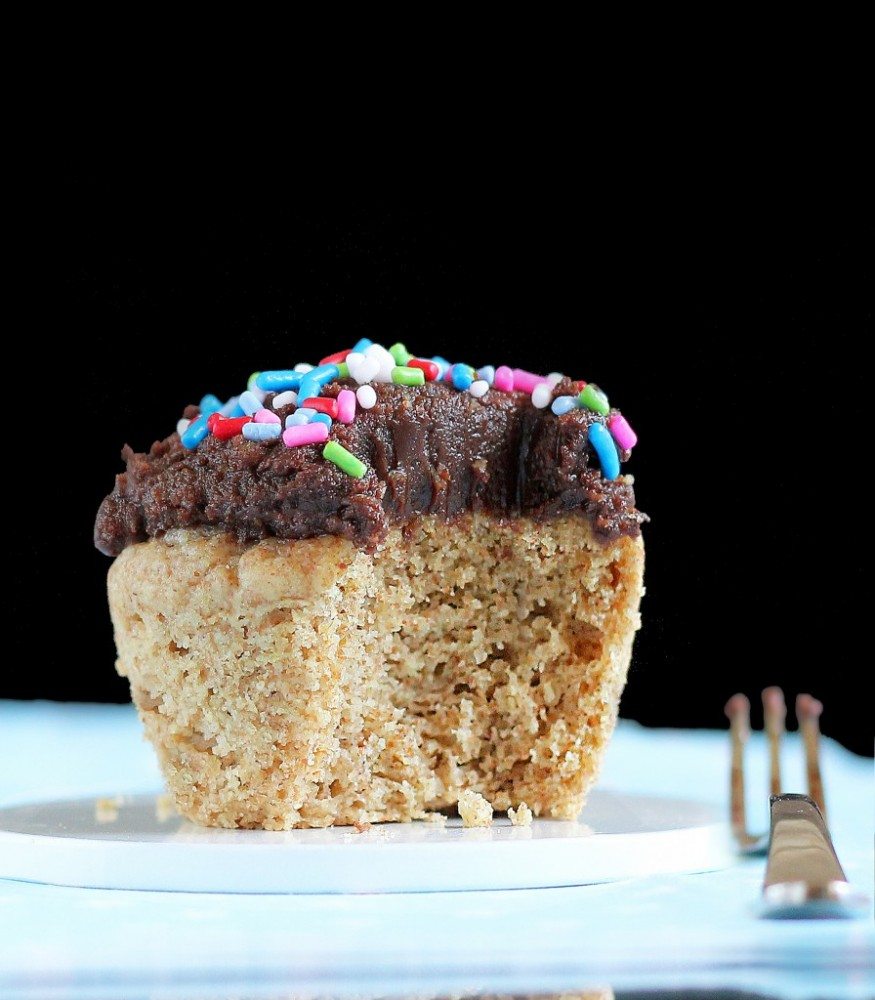 Flavors:
(Click on each name to see that particular flavor's recipe.)
Nutritional Information Per Cupcake:
(For the basic single lady cupcake)
Calories: 110
 Fat: 0.5 g
 Protein: 4 g
 Carbohydrates: 23 g
Fiber: 4 g
ww points (new system): 3
For the pumpkin chocolate-chip version, add about 40 calories if using 1/2 tbsp chocolate chips. For the funfetti cupcake, add 40 calories and two grams fat for the sprinkles. Nutritional info is based on the applesauce version of the single-lady cupcake and is for the entire recipe.