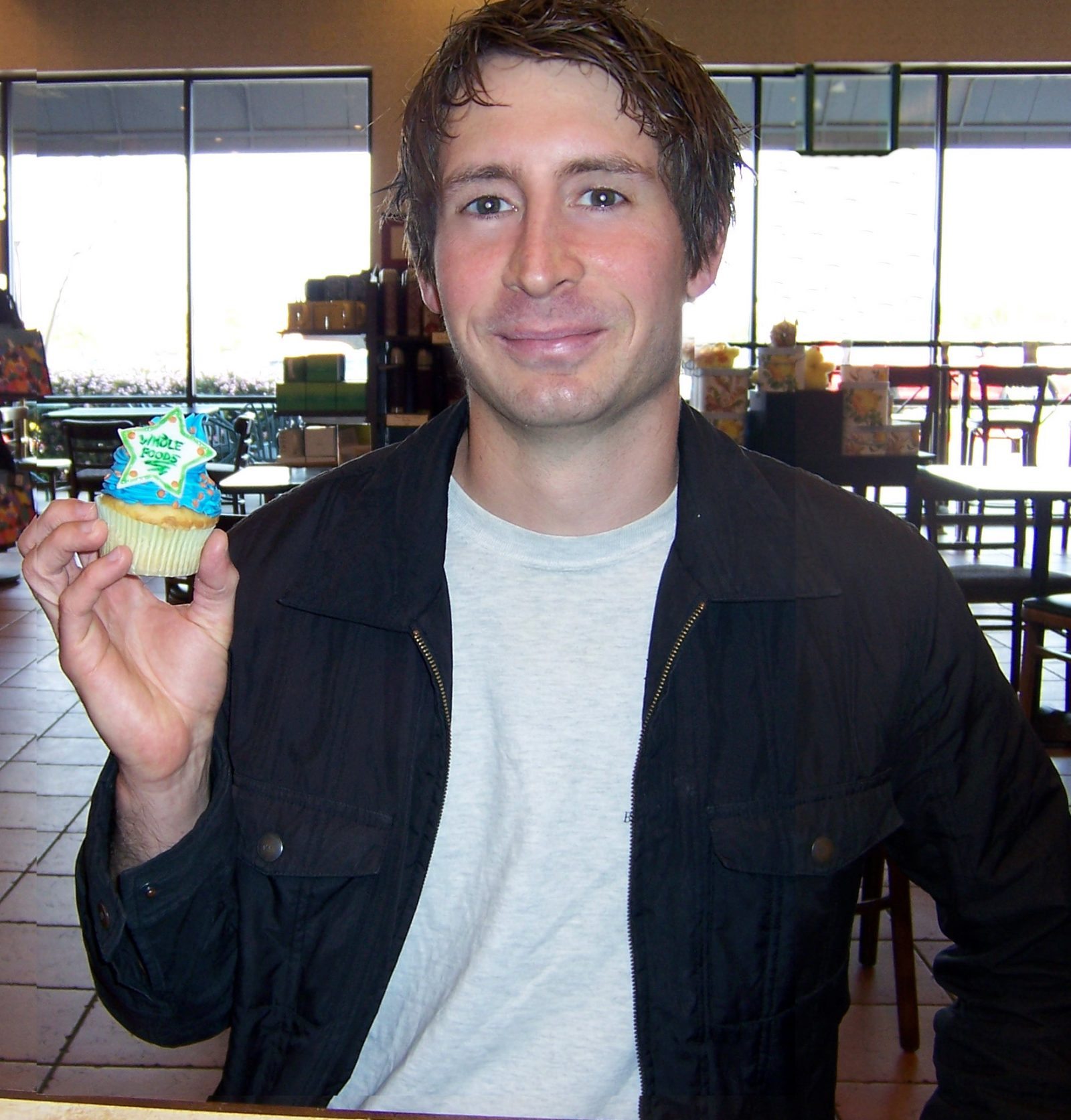 You found him! For more, click: the story of Whole Foods Boy.
.
And what's that in your hand, WF Boy?  Why, it's a personalized cupcake.  The orange things on the cupcake are not sprinkles– they're some of the red lentils WF Boy spilled all over the floor on the day we met.  Oh no wait… I did that! Close-up of the 100%-edible cupcake: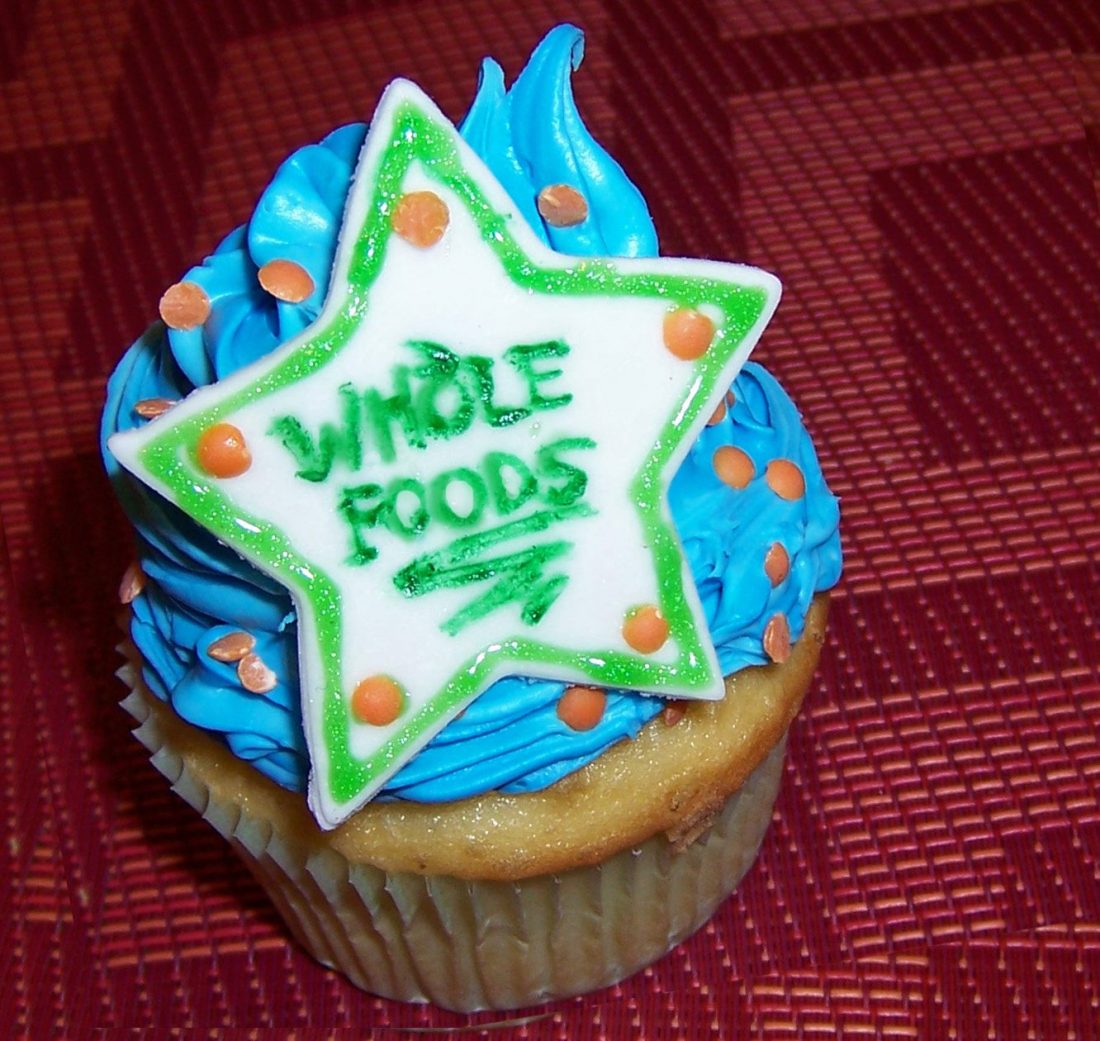 (Star made out of fondant.  Icing same as this vegan icing. Click on the image to make it larger.)
.
.