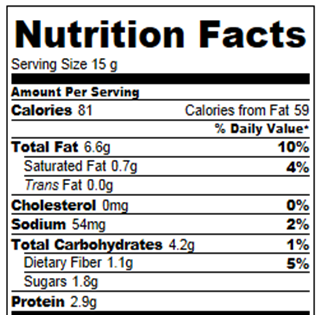 Weight Watchers Points Plus: 2
Nutrition information does include the maple syrup. It is per 1/7th of the recipe, or a 15-gram serving (the standard serving size for peanut butter chips).
Unfortunately I don't know of a peanut-free version. If anyone tries subbing almond flour or sunflower four, I'd be very interested to know the results of such an experiment.
Click to Return to the Recipe.