Honestly, I think I like broccoli just as much as I like chocolate. But I doubt anyone would read a blog entitled "Broccoli-Covered Katie." Somehow, it just doesn't have the same ring to it.
Unlike the elder George Bush, I've always loved this tree-like green vegetable. When I was in first grade and my doctor asked about my favorite food, I told her it was broccoli. (Later, when my sister said her favorite food was cauliflower, the doctor informed my mom she was recommending her for Mom of the Year.)
So who wants to join me for today's Broccoli Adventure? Are you brave enough? It doesn't require much packing– just bring along your Vitamix, food processor, hand blender, or regular blender.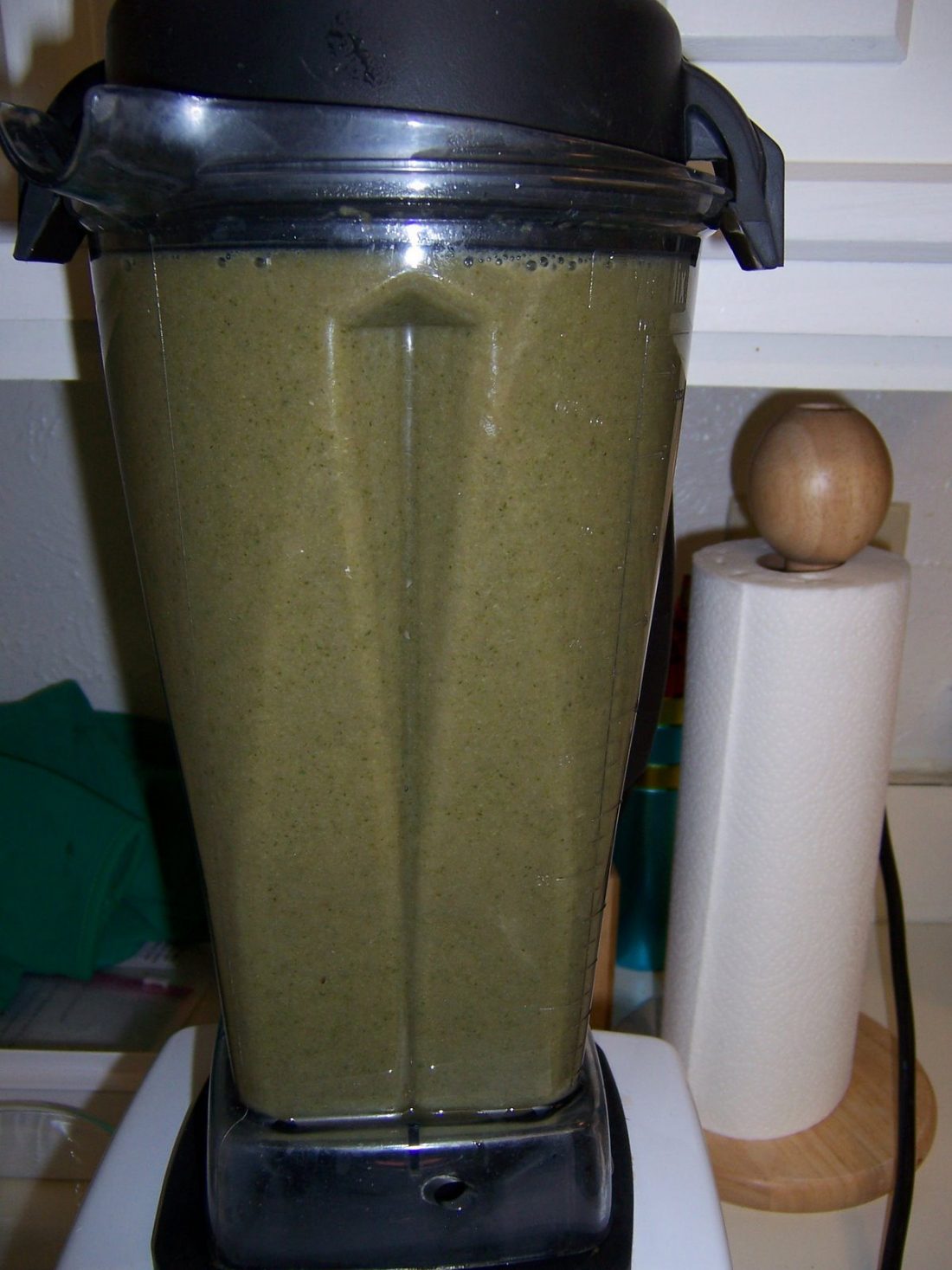 No-Cream Of Broccoli Soup
2 eight-oz packages mushrooms, such as baby bellas
2 packages broccoli florets (500 grams raw)
2 cups broth – I use Pacific brand mushroom broth
2 tablespoons minced garlic
2 tsp salt, or to taste
Some of the broccoli soaking liquid (I usually use about 3/4cup, but if you want your soup even thicker, you can add less.)
1 cup milk of choice (If you want it extra creamy, switch the amounts of mushroom broth and milk of choice. You can also add some oil or vegan butter if you're not a fan of fat-free soup.)
In a covered dish, either microwave your broccoli in water for about 9 minutes OR cook on the stovetop. Meanwhile, put the mushrooms, garlic, broth, and salt in a pot, and cook the mushrooms over medium heat. Then add the broccoli to the mushrooms. Also add the desired amount of soaking liquid at this time. Stir together, then add your milk. Transfer the soup to your blender, or pulverize with a hand blender.  I only blend this a little bit, as I love it when it's not completely smooth.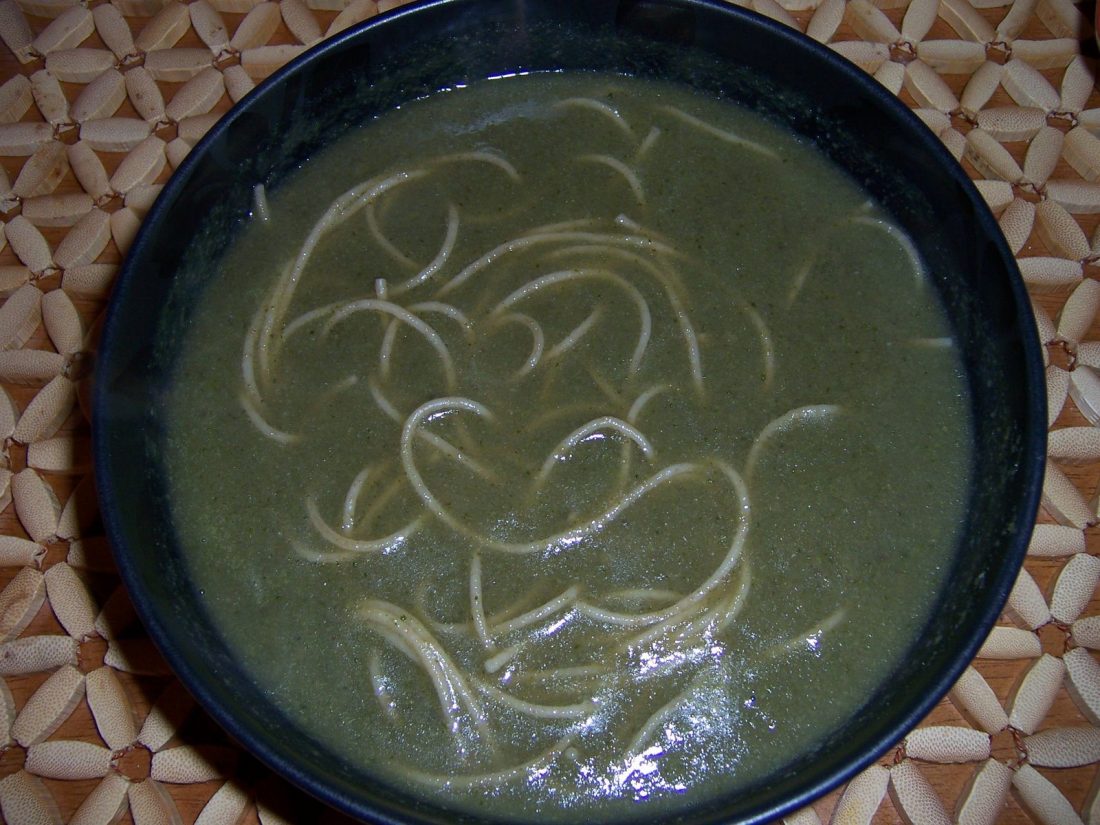 Fusion of two soups– Noodle Soup and Cream of Broccoli Soup (In reality, it's just cream of broccoli soup with pasta added. The soup made for a nice, thick pasta sauce.)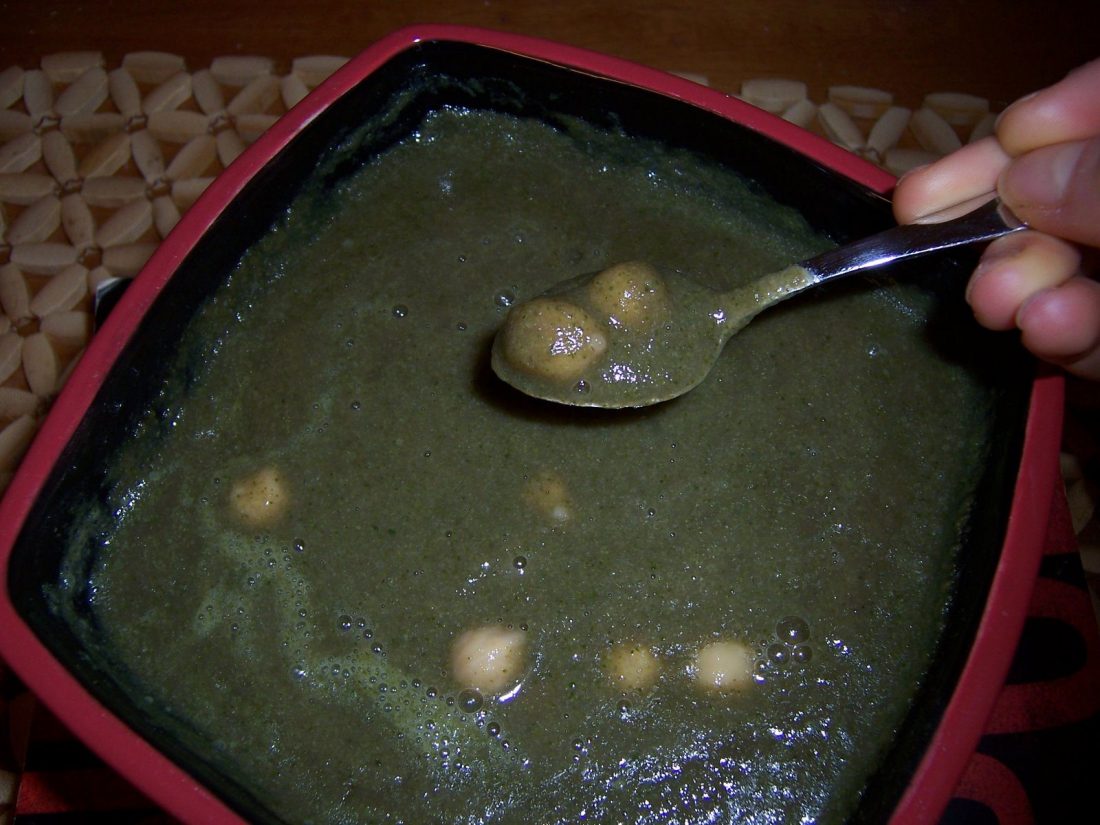 Or add chickpeas!