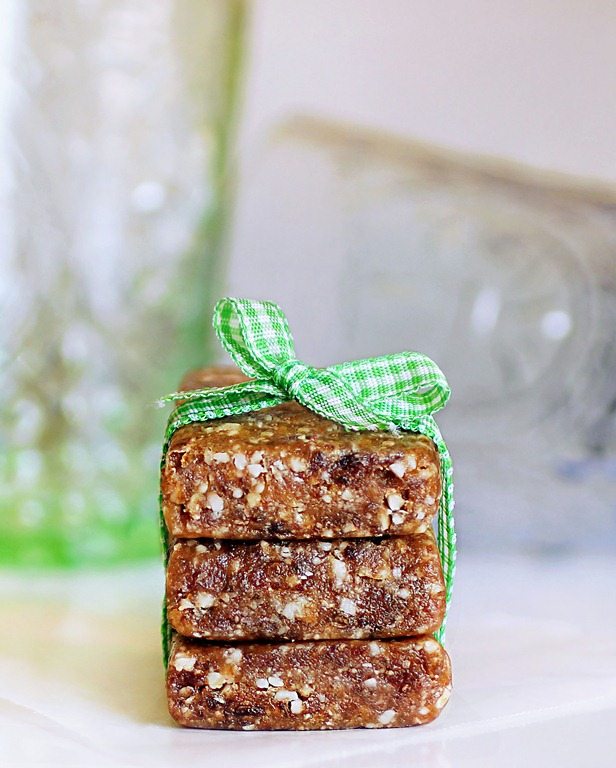 Homemade Larabars:
Fudge Babies:
(Fudge Babies are simply homemade Larabars that have been rolled into balls. You can easily turn any of the below fudge baby flavors into homemade Larabars by shaping into bar form.)
Nutrition Information for the Homemade Larabar Recipes:
The homemade larabar nutritional info is based upon the girl-scout cookie larabars; however I think all the flavors are probably pretty similar. Each Larabar-sized bar (45 grams) will have around 175 calories, 8 grams healthy fat, 2 grams protein, 25 grams carbs, 5 grams fiber, and zero grams of added sugar.