Guess who let me make him dinner again: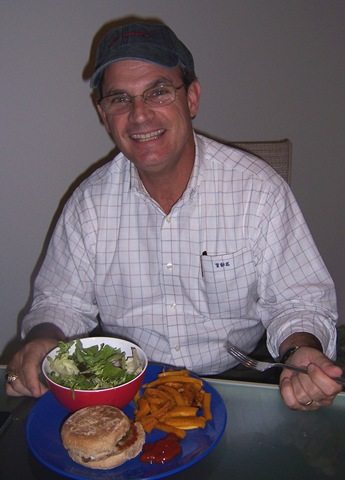 On the menu:
A mixed-green salad, a vegan burger (on a whole-wheat bun, with ketchup, relish, and fat-free Nayo), a V8, and Crispy Sweet Potato Fries.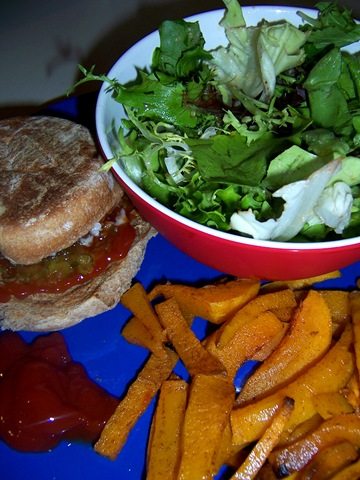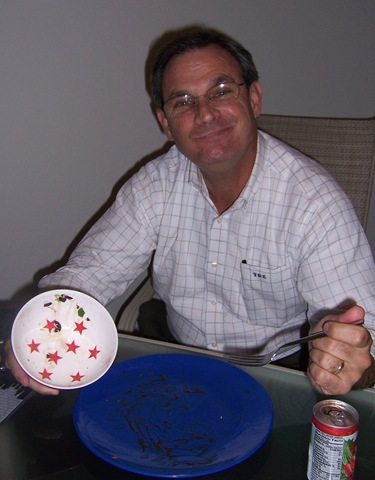 Clean Plate Club!
When I first became a vegetarian, my mom made me extensively research nutrition to ensure I'd be a healthy vegetarian (i.e. not a "junk food" vegetarian). Maybe she regrets making me do that, as you can't get me to stop nagging about nutrition! I try to keep quiet; nobody likes a nag. But sometimes…
"If you put tomato on your sandwich, you can get in some Vitamin C."
"Buy the whole-wheat bread; it has more fiber."
"Have you had any servings of leafy greens today?"
"I don't see any veggies on your plate."
Question of the Day:
Do you offer nutrition advice to others? I try to keep quiet most of the time (especially with my friends). And sometimes the parents surprise me: For example, Dad asked for the V8 all on his own. Ah, I'm so proud!