You prepare for the Christmas season all year (the stores do, anyway!), and then just like that, it's over… and you have to prepare again the next year!
But even with all the rushing, the stress, and the mess, it's hard to not love that time of year. So, until next December, hats off to the Christmas season. Hats such as…
A hot pink hat to match the hot pink Christmas ham Jones soda I did NOT drink. Other flavors included Green Bean Casserole, Mashed Potatoes and Butter, Brussels Sprouts, Salmon Pate, Antacid… seriously, it's like Bertie Botts (from Harry Potter) of sodas. Who would want to drink Pea-flavored soda? Just a wild guess that one's not their most popular seller.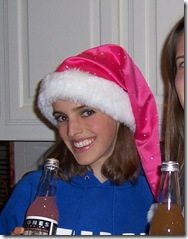 How about a mistletoe headband? They make such a thing?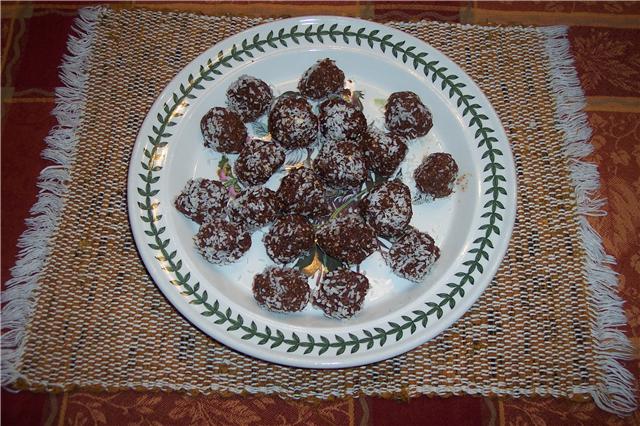 Apparently they do.
Or what about a gift-wrap bow (as modeled by my silly sister)?
And then there are the puppy hats…
We only left them on long enough to snap a photo. I'm against clothes for dogs (aside from winter coats to keep them warm).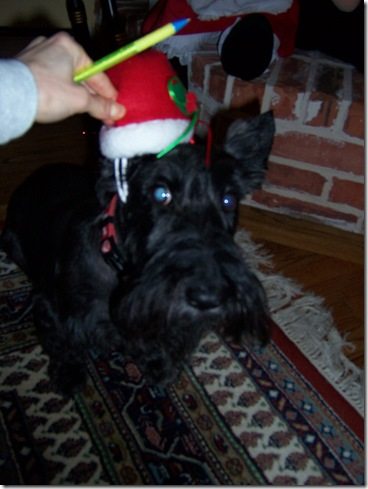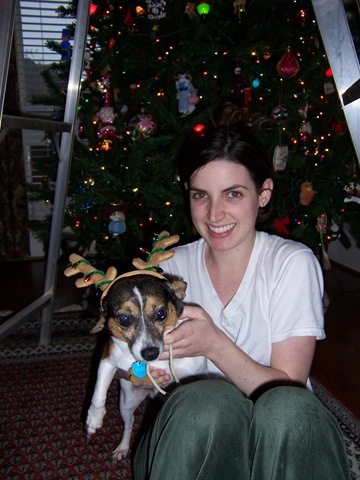 Other fun—albeit strange—Christmas hats: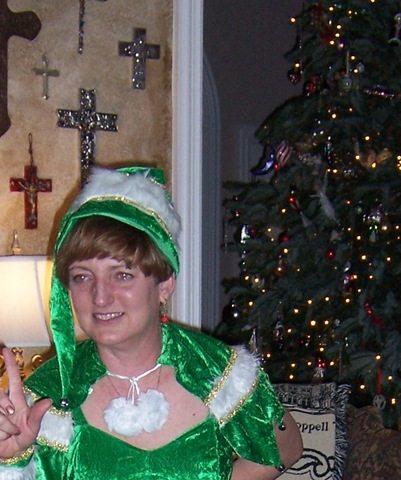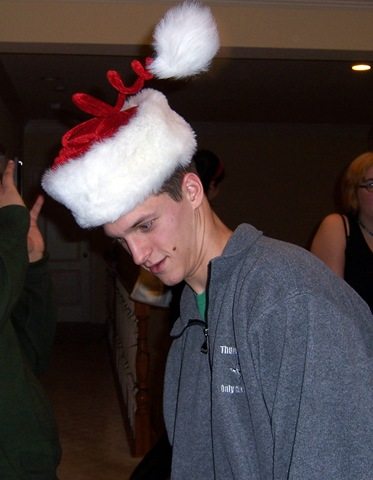 If you can find nothing else, the red hat will have to do.