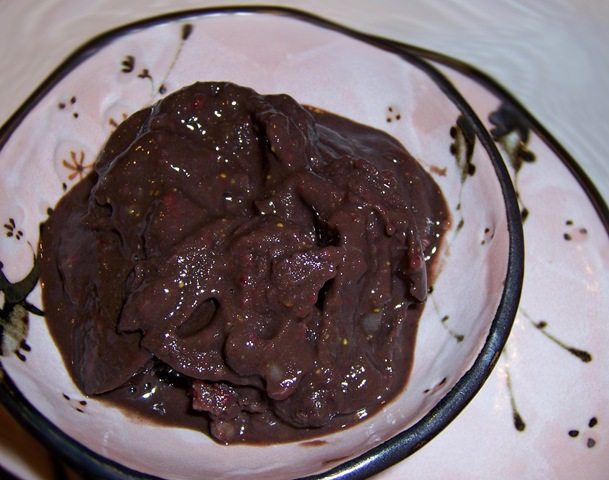 Chocolate-Strawberry Ice Cream!
Lurking in the depths of the Vita-Mix: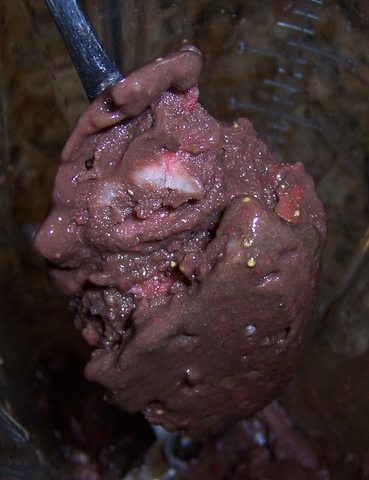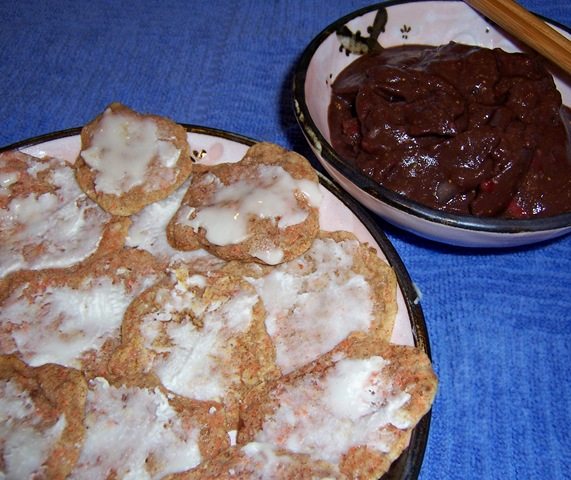 Maybe  it's a little weird to crave ice cream when it's 30 degrees outside.  But my run made me kind of hot; ice cream just sounded like a good idea!  Plus, there's this amazing contraption: the Costco heat dish.  You can eat in front of it and stay warm.  Seriously, it's brilliant!  Henry thinks so, anyway. He sits so close to it that I'm worried he'll burn his tail.