Not together, though. Oh goodness no.
Lunch Munch: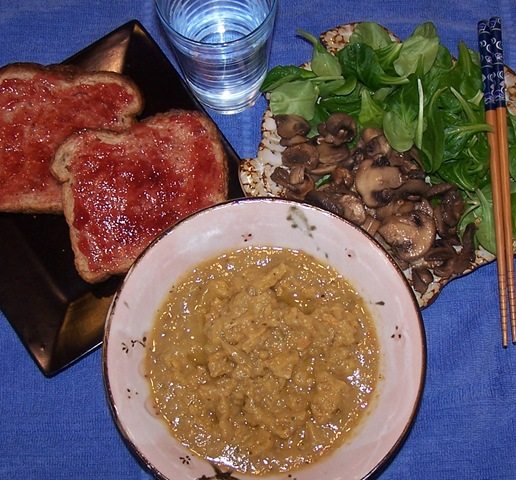 Magic Mushrooms (I didn't know it was 4/20; I promise!), mache, toast with vegan butter and smashberry jam, and homemade pea soup. Below, more photos, because I have issues with making decisions, and therefore couldn't decide which to post: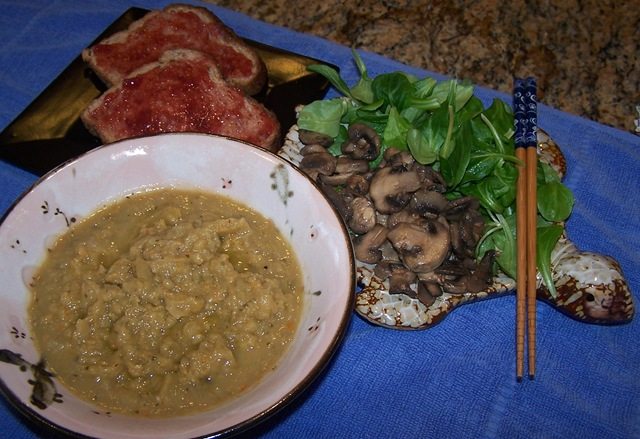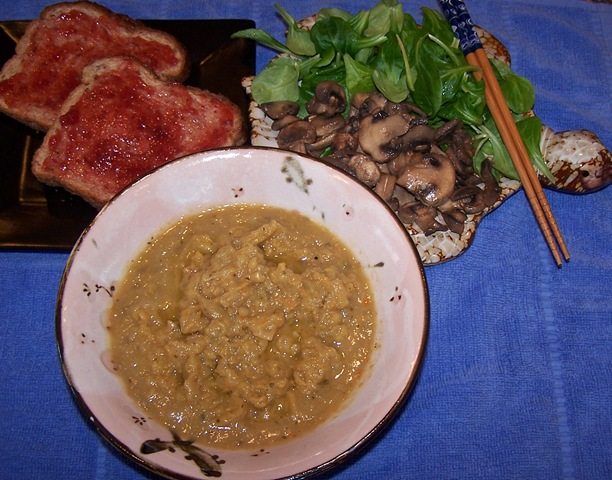 After lunch, my friend and I took her younger sister prom dress-shopping! Considering the prom is this Saturday, it's really last-minute! But my friend's sister wasn't originally planning to go. We had to convince her that she'd regret it later if she skipped out, and that she could have so much fun if she went!
Do you remember your prom?
Did you go? Did you have a good time, or was it a let-down? I went to prom as a freshman and had a lot of fun. But Senior Prom was amazing; one of the best nights of my life! I think what helped me was that I'd heard so many people say their prom didn't live up to expectations. Therefore, I tried not to build up prom in my head as this magical event. But it turned out to be just that! I had the prettiest dress, a super-sweet date, and fun friends. What more could a girl want?
Oh yeah, really cool prom hair. Haha because that's what's important in life, right?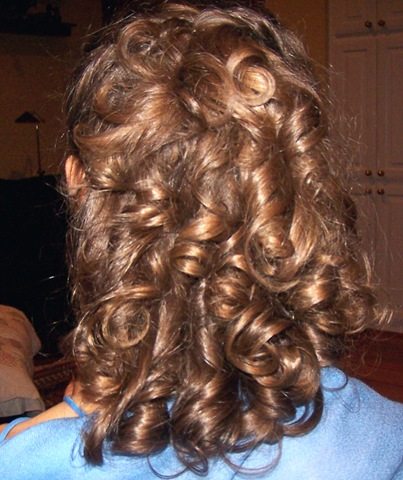 If any of you have your old prom photos, you should totally post them!
I'd love to see!