Does anyone remember the book from elementary school: How to eat Fried Worms?
That's what came to mind as I assembled today's lunch. I started out with a monster salad (mixed greens, spinach, and lots of chard), with sesame-ginger dressing and crunchy almonds. So far so good. But then, when I cooked up some of my newest-favorite high-protein spaghetti, things got ugly.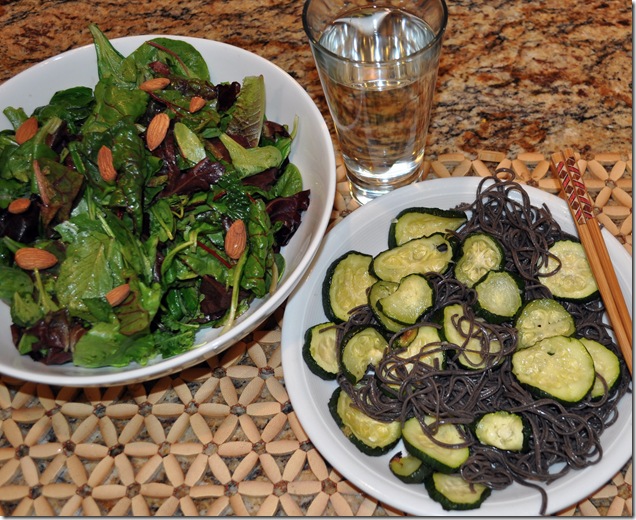 Really ugly. Above, the spaghetti and salad, along with garlic-y zucchini, which I sautéed using this healthy method. Nothing wrong with how my lunch tasted!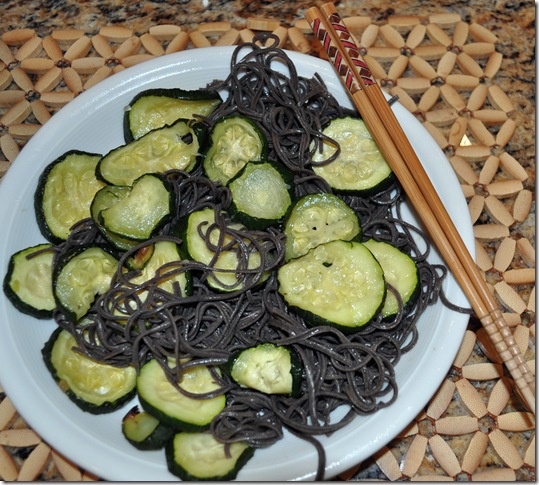 Do you know how hard it is to make that pasta appear appetizing? Looks like a plate filled with earthworms!!
,