But first, a healthy habit: eating breakfast.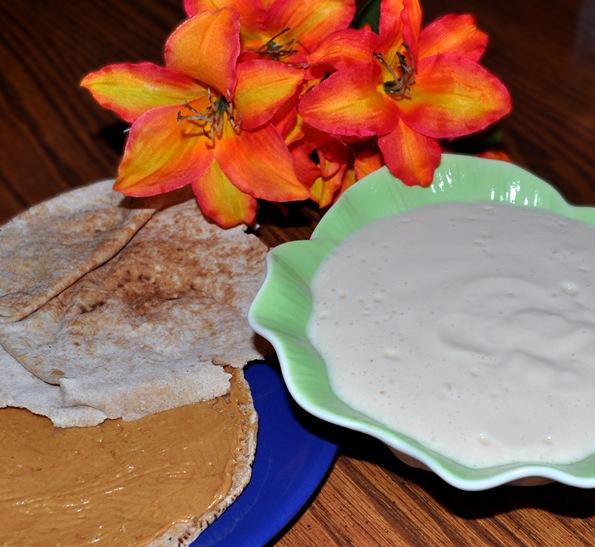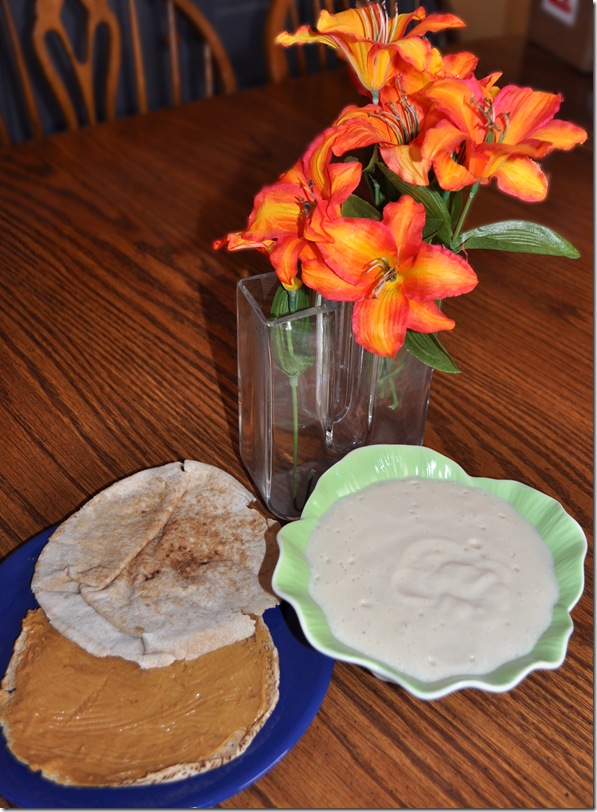 PB-maple sandwich, with soy-free Vegan Greek Yogurt.
Then: a quickie clean-up, 'cause I was due outside to bask in the rays with a friend.  Errr, make that two friends. Where there's sun, Henry follows. As I type this, in fact, he is sleeping right in front of the sun-soaked window. Henry wouldn't fare so well in Mobile, Alabama (the rainiest city in America, if my google searches are accurate).
Speaking of sunshine, I received a question the other day, relating to sunscreen, that I was a little embarrassed to answer. The commenter wanted to know what sunscreen I use and if I put any on before running. To be honest, I don't wear sunscreen as often as I should (Read: hardly ever). I never put it on in the mornings before I run because: It's too early and I'm lazy, it feels gross, I don't really burn anyway, and I don't want to take the time. Plus, I rationalize that at least I'm getting some Vitamin D. Ok ok, I know this is bad! I know that the sun can damage your skin long before it shows up in the form of a sunburn. So yeah, I do have an unhealthy habit, and I'm not proud of it.  But hey, I could be worse off: At least I don't sit out in the sun for hours, tanning, or go to tanning beds, which is an alarmingly-popular teenage practice here in Texas. And if I am going to be out in the daytime sun for an extended period of time (i.e. multiple hours), swimming or going to the beach, I will put on sunscreen.
Sharing time!
Are you a religious sunscreen-wearer?  And do you ever go tanning?
Although I've never gone to a tanning bed, I did do the spray-on tan thing a few times when I was in high school. And one summer, I was big into Jergens tinted lotion. But now I'm learning to embrace my pale skin. Did you know that, in China, they sell whitening cream? Someone tried to give me a free sample once, on the street. I was like, "Are you serious?! Look at me!"