Fact: I love Butter.
Huh? How exactly is that vegan, Miss Katie?
No wait! I'm talking about the likes of Hot Chocolate Butter, not the dairy stuff. Then, there's peanut butter, cashew butter, banana butter, almond butter, and—of course—coconut butter. Don't forget cacao butter, which is not only an ingredient in many chocolate confections, it's also good for the skin. Yes, this little vegan loves butter.
Recently, another butter has made its way into my life, and I see no reason to dissuade it from staying. The name of this butter: Bean Butter.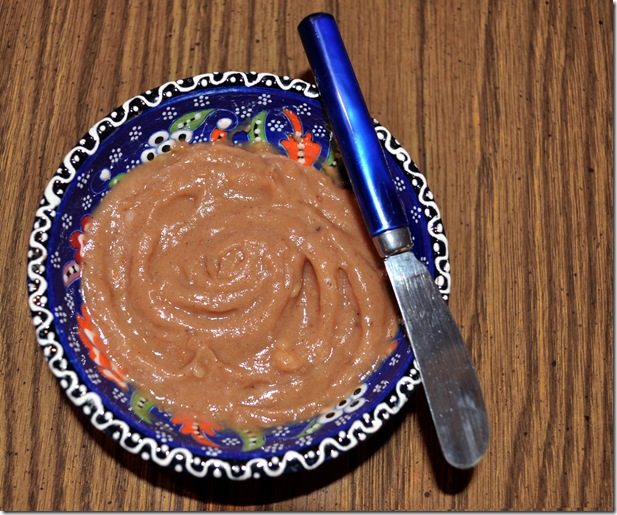 .

Bean Butter
1/4 cup (60g) refried beans (Regular beans'd probably work too… How about Chickpea Butter?!)
1/3 of a ripe banana (40g). If it's not super-ripe, add some sweetener.
1/4 tsp cinnamon (and other add-ins if desired)
1/16 tsp salt
**Banana-less version: Add extra sweetener and forgo the banana. Or sub another fruit, such as canned pineapple.
Directions: Blend all ingredients (or mash with a fork if you don't have a blender).
This "butter" can also be used as a dip, or—dare I say it—a pudding. Bean pudding?! Hey, why not? Or, you can thin it a little with some non-dairy milk or juice for a fun sauce!
Below, another photo. 'Cause a CCK post wouldn't be complete without fake flowers: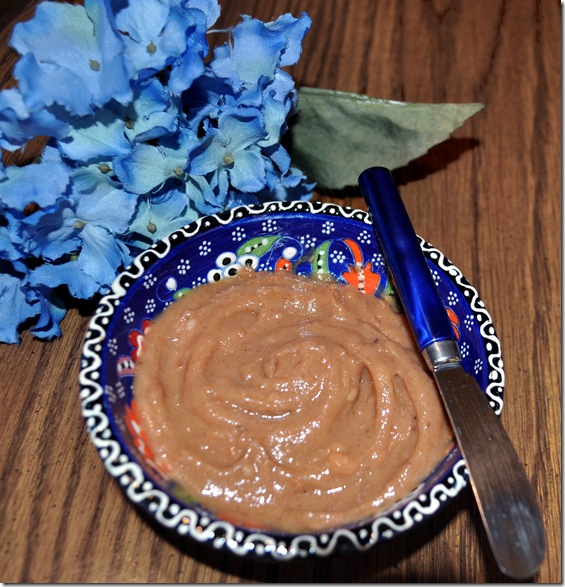 /
Question of the Day:
What's your favorite type of butter? Almond? Hazelnut? Pumpkin butter?
Mine is probably coconut butter. But I do also have a soft spot for Banana Butter. And now I must find a space for Bean Butter. Don't worry; there's plenty of room for all!