Aaaaah, this new-found cool weather is glorious!
Yesterday I actually put on a long-sleeved shirt to go running in perfect running weather: 55 and sunny. I have to take advantage; there's not much time between hot summers and crazy-unpredictable winters in Dallas. Remember my Blizzard post?
In the afternoon, two of my friends and I found ourselves sitting around with nothing to do. (Nothing to do? What about homework?? Ok, nothing we wanted to do.) How to remedy this situation? Answer: Bake cookies!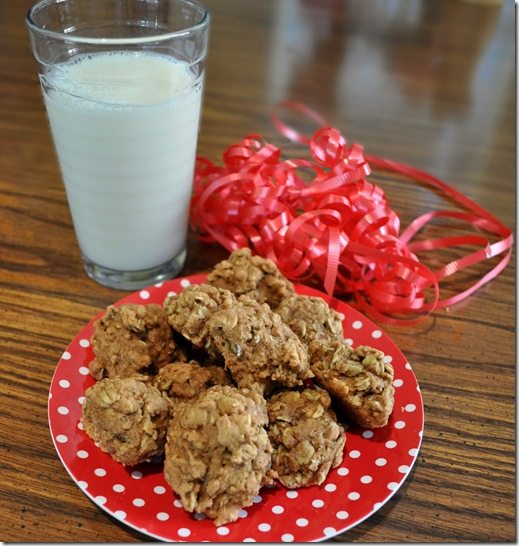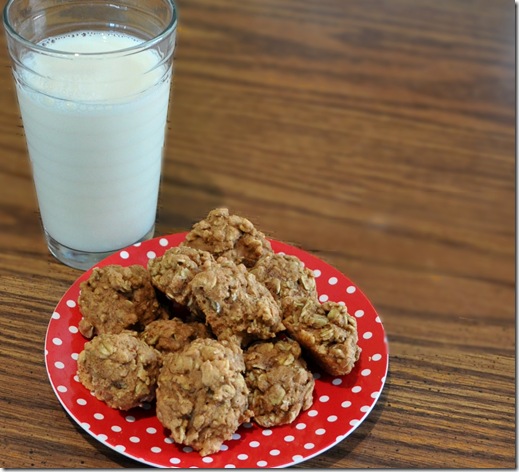 Above, a plate full o' cookies with a glass of homemade Cashew Milk.
P.S. I added the silly ribbon in the first photo 'cause I wanted a little somethin-somethin but just could not subject y'all to more of the fake flowers! Then that annoying white shadow had to go and rain on my photo-taking parade. Boo. Well, at least the cookies look good, which is all that matters. Even more important: the cookies tasted good. That's what really counts!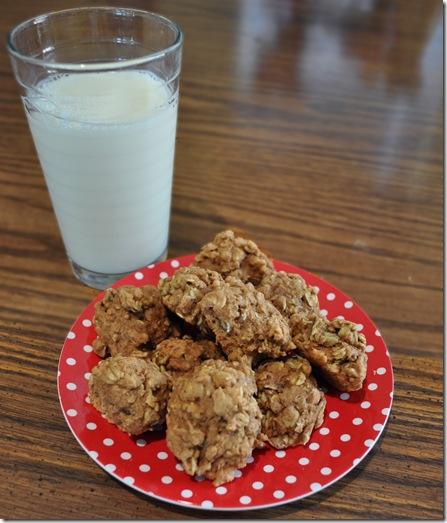 Above, my Oatmeal Crinkle Cookies.