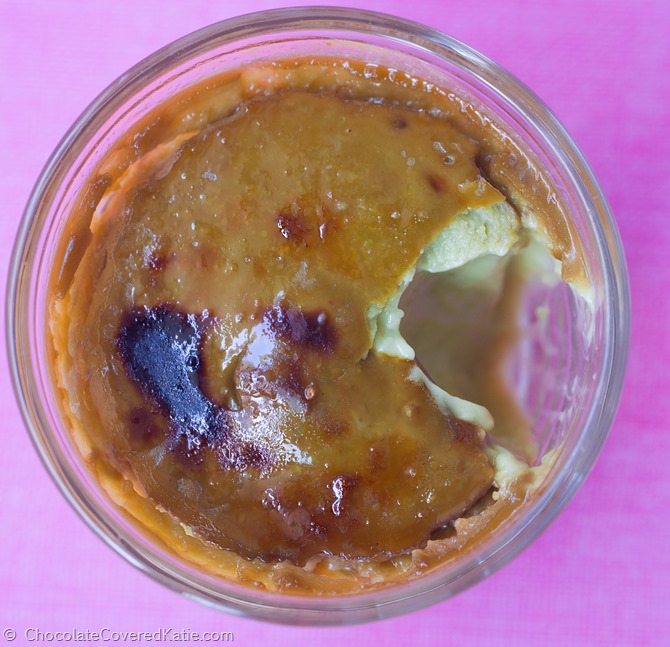 So, how do I come up with new recipes?
One of the most common questions readers ask is where I get inspiration for new recipes.
You might think I should be running out of ideas after 7 years of blogging… but I'm not even close! I am constantly dreaming up new ideas—in fact, it can be annoying at times because inspiration often strikes when I'm eating, exercising, or even when I'm trying to sleep.
There are little scraps of paper all over my apartment with recipes ideas.
And when paper is not available, I've been known to write on cereal boxes, receipts, or even paper towels.
For more answers to personal questions, see Chocolate Covered Katie FAQ Page.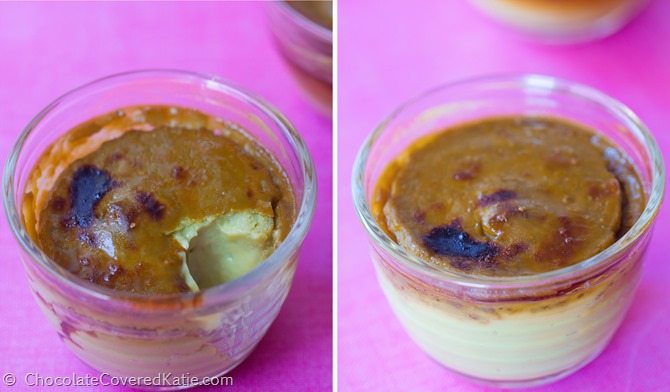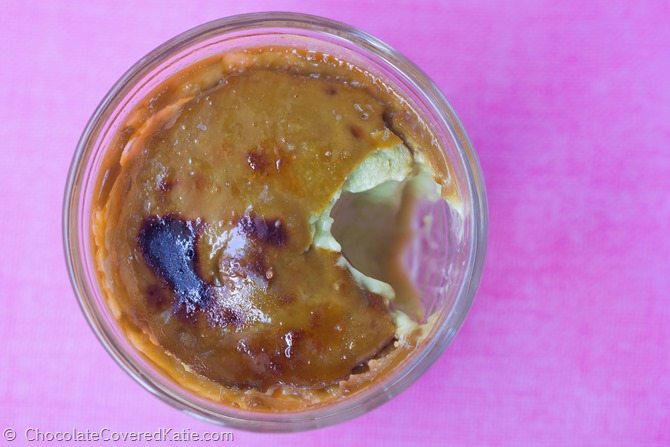 What inspired me to create avocado crème brûlée?
Two things: and both because I wanted to do something different.
The first was that I'd purchased an avocado and was trying to brainstorm ways to use it up that were not guacamole, avocado chocolate pudding, or any other such recipe one immediately thinks of when one thinks of avocado.
The other was that, with St. Patrick's Day coming up, I wanted to make a festive dessert that was not key lime pie, Guinness brownies, or mint chocolate anything.
On the imagined sheet of paper in my mind, I drew a line down the middle.
On the left, I wrote "avocado."
And on the right, I mentally wrote down every single dessert I could think of in the span of about a minute.
The moment "crème brûlée" went down on that imaginary sheet of paper, I knew it was the one I had to try.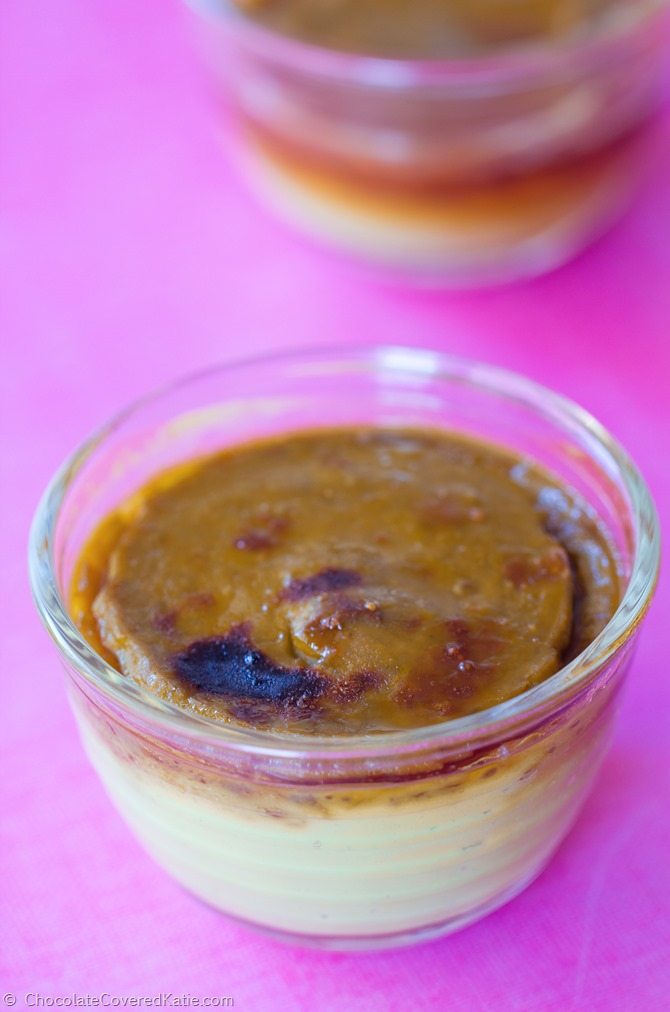 Avocado Crème Brûlée
This healthy avocado crème brûlée is surprisingly delicious!
Ingredients
1/2

cup

mashed ripe avocado

1/2

cup

milk of choice or canned coconut milk

1/2

tsp

pure vanilla extract

1/16

tsp

salt

3

tbsp

sweetener of choice

(see note below)

2-3

tsp

brown sugar or coconut sugar

(omit for a sugar-free version that just won't have the classic top)
Instructions
*If using a liquid sweetener, scale milk back by three tbsp.

To make the recipe, puree the first five ingredients until completely smooth.  Pour into oven-safe ramekins or small dishes and refrigerate until thick like mousse—about five hours or overnight. (These can easily be eaten as mousse, sans the crème brûlée topping if desired.) Before serving, sprinkle about a tsp of brown sugar evenly on top of each dish, then either set as close to your oven's broiler as possible and broil OR use a blow torch to burn the sugar. If broiling, it will only take 5-10 minutes, so watch carefully and rotate frequently.

View Nutrition Facts
Link Of The Day: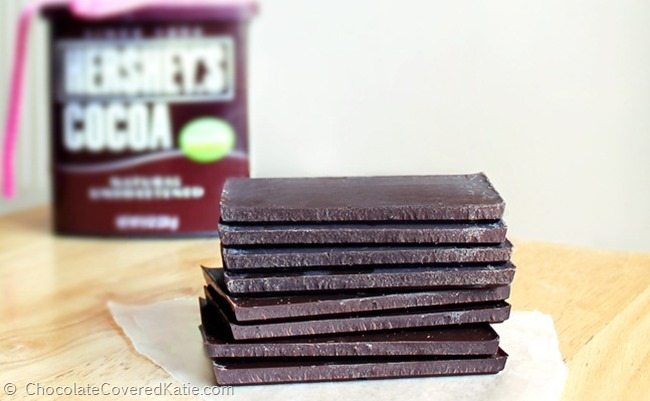 Three Ingredient Chocolate Bars
These homemade chocolate bars can be made in 5 minutes, and YOU get to control the amount of sugar to put in. The sky is the limit—you can make them any flavor you choose!
Reader Shout Out: