The best iced coffee recipe, in the comfort of your own home.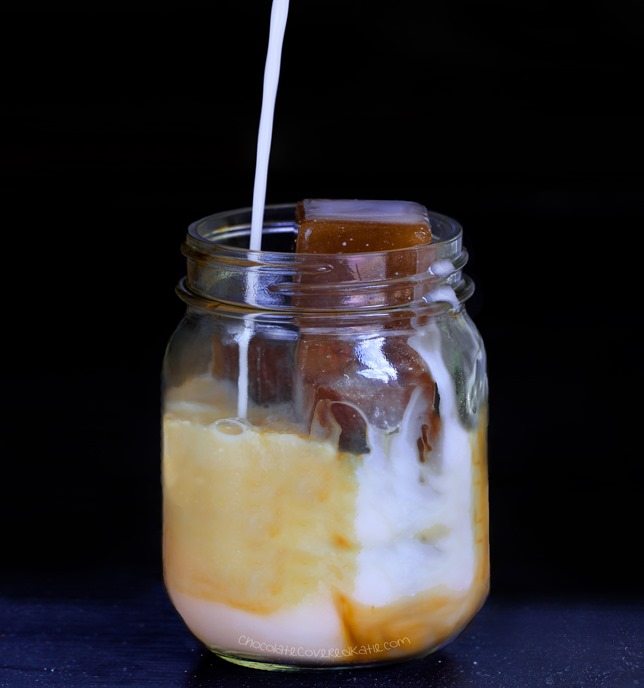 ♥ Stir, freeze, pour, and enjoy
This iced coffee trick is so simple, there's no excuse not to try it!
Simply stir the ingredients right in the glass, and the result is a chilled coffee beverage that could very well be the best iced coffee recipe you've ever had – no trip to Starbucks required. It allows you to sip your iced coffee leisurely, without worrying about the ice melting and diluting the rich coffee flavor.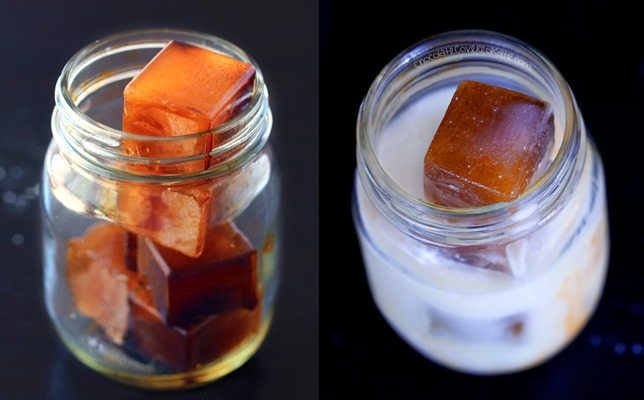 I was standing in the kitchen of my apartment on Saturday morning, cleaning the breakfast dishes and trying to pawn the last cup of coffee off on a friend because I hate wasting food, when my friend looked at me and said ten simple-yet-brilliant words that forever changed the way I look at coffee:
Why don't you freeze it in an ice cube tray?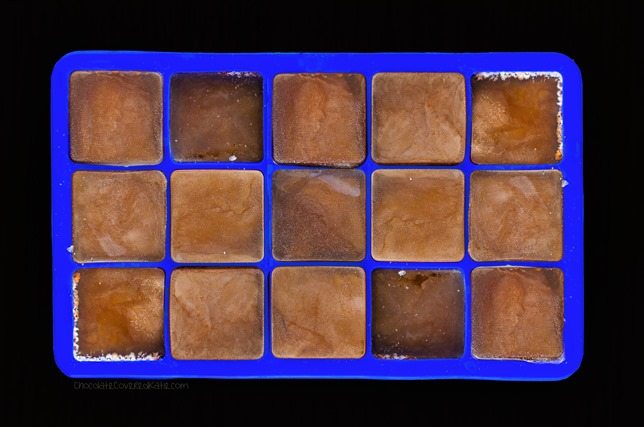 So, having nothing to lose, I tried it…

Game-changer.
So simple, and yet so brilliant.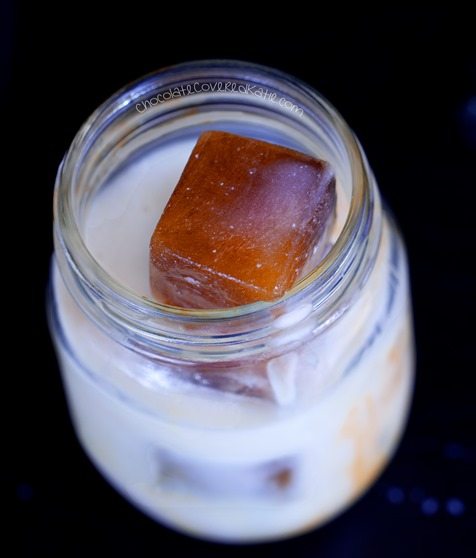 The Best Iced Coffee Recipe – How To:
Step One: Brew coffee as you normally would.
Sep Two: Mix in sugar/sweetener of choice – Use the type and amount you'd normally stir into iced coffee.
Step Three: Pour coffee into an ice cube tray, and freeze.
Step Four: Place 5-8 coffee ice cubes into a glass (more = stronger), then pour a glass of milk (I like Silk cashewmilk) over the top. Watch as the two magically mix together for a delicious and non-watery homemade iced coffee!
*For a frozen twist, try blending the frozen coffee ice cubes with your milk of choice instead of simply stirring together. Hello instant Frappuccino!
View Iced Coffee Nutrition Facts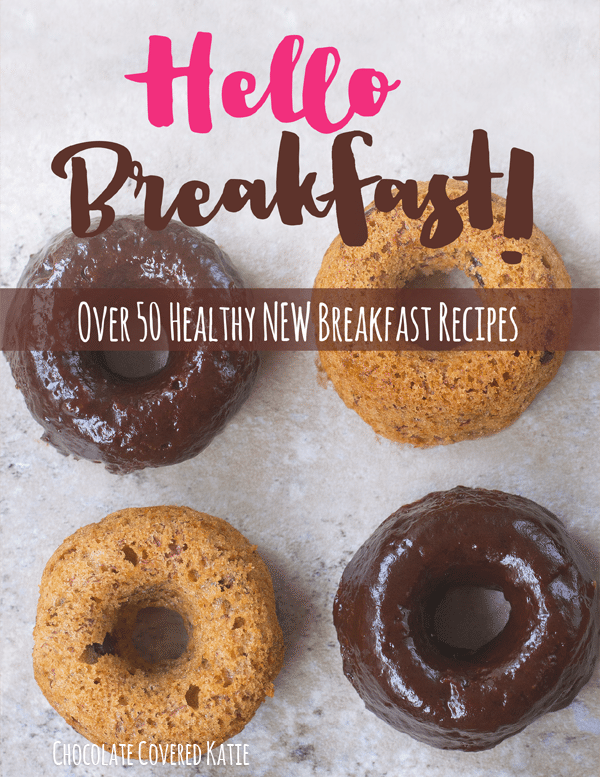 Link Of The Day: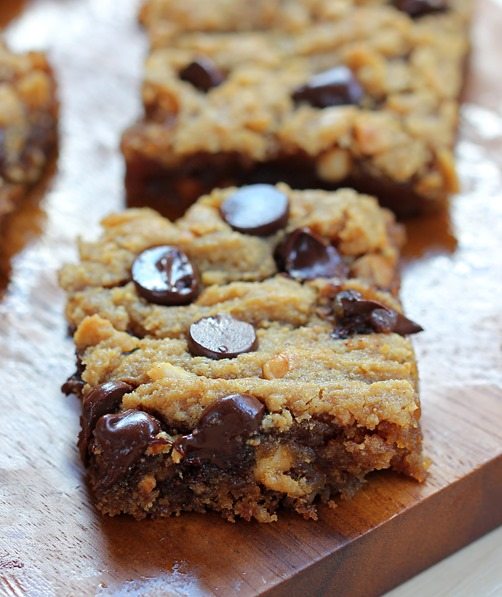 Chocolate Chip Peanut Butter Bars
These easy-to-make and crazy addictive chocolate peanut butter bars have quickly become one of my most popular recipes on the blog and on instagram, currently with more than a hundred readers posting pictures of their own homemade versions! If you try them for yourself, please feel free to post a photo to instagram or facebook and tag me so I'll be sure to see it. I can't begin to tell you how exciting it is to see people actually making the recipes I've posted! Thank you!!!