Sweet, spicy, thick, and creamy, this homemade gingerbread latte recipe is the perfect hot drink to warm you up on a cold winter day!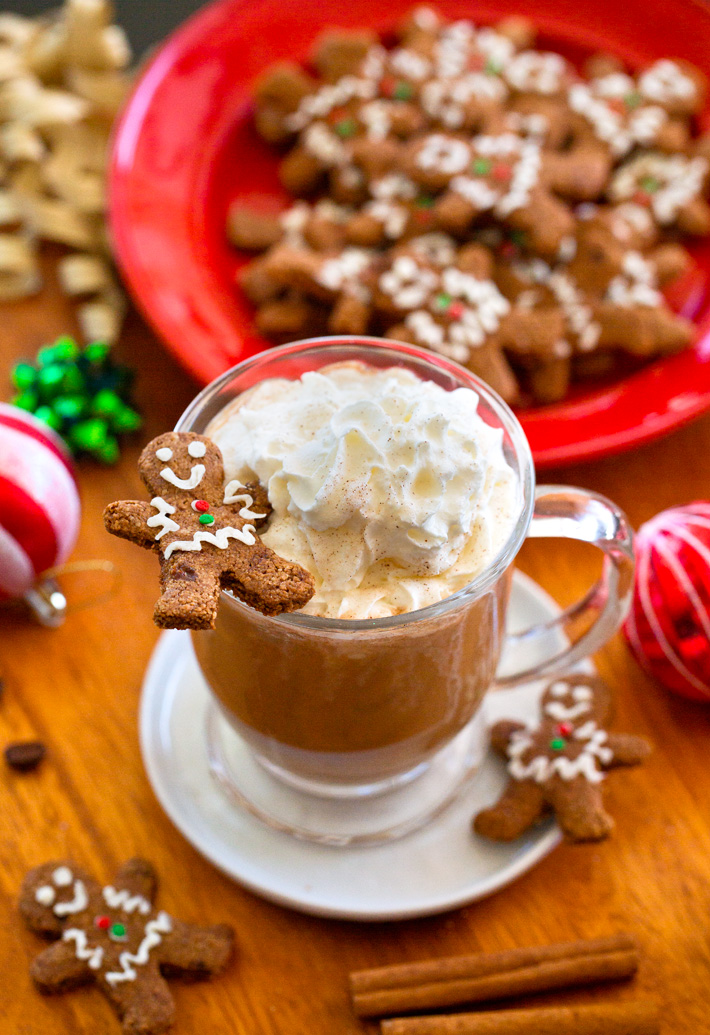 Easy gingerbread latte recipe
In less than one minute, this classic holiday coffee shop drink can be all yours.
Serve it hot with breakfast or cold over ice.
With comforting flavors of cinnamon, ginger, and vanilla, the Starbucks inspired latte tastes even better in the luxury of your own home.
Readers also love these Vegan Brownies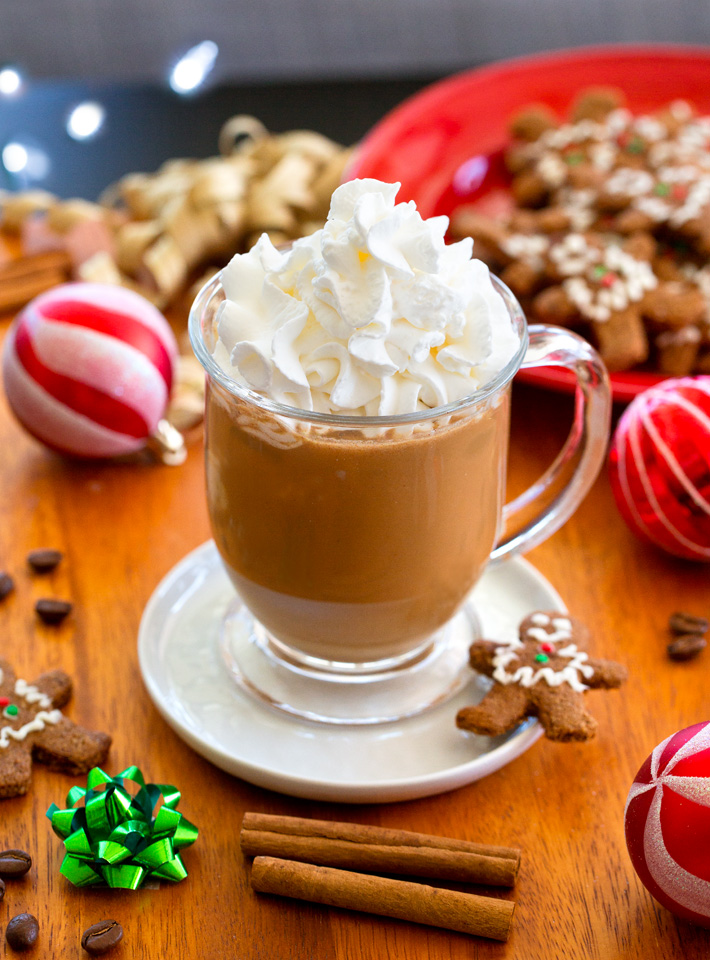 How to make the best gingerbread spice latte
Whisk the milk, sweetener, molasses, vanilla, and spices in a small saucepan over low heat on the stove top.
Or for a microwave gingerbread latte, microwave for about forty seconds, depending on the wattage of your microwave.
If you have a cooking thermometer, it should read 150 degrees Fahrenheit.
Remove the steamed milk mixture from the heat, and stir in the vanilla extract.
Using a milk frother or a whisk, stir vigorously for a few seconds, until the steamed milk forms small bubbles.
For a latte, whip just until small bubbles form. Or turn it into a gingerbread cappuccino by whipping until bubbly and frothy, with thick foam.
Pour over a mug of hot espresso or strong coffee.
Serve with Applesauce Cake or Almond Flour Banana Bread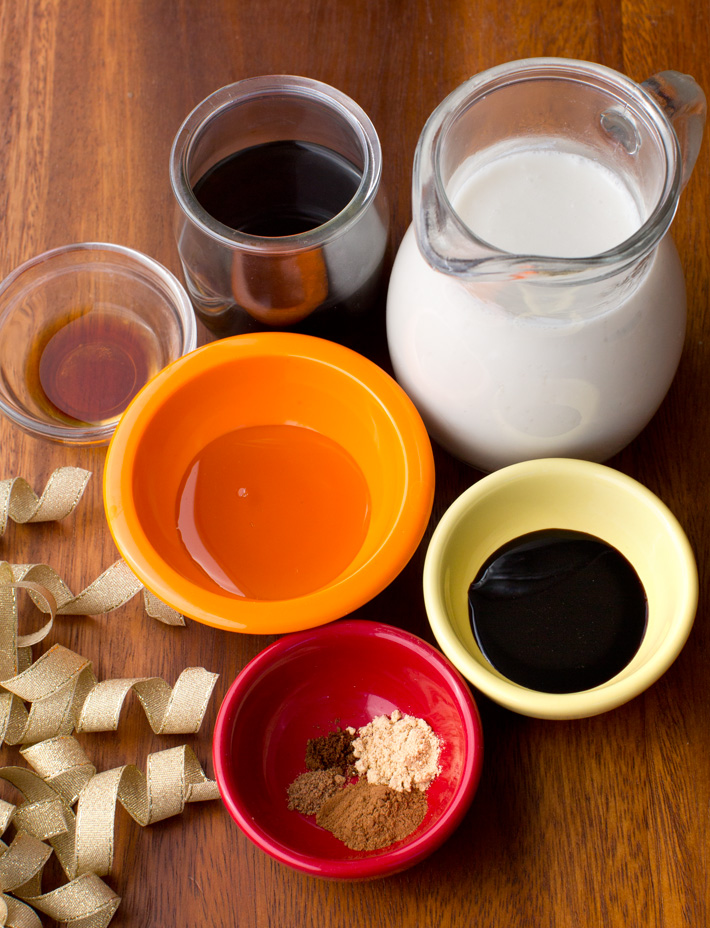 Homemade gingerbread latte ingredients
Unlike many other gingerbread latte recipes, this one is made with no gingerbread syrup or simple syrup. It gets its flavor naturally from the spices.
To make the recipe, you will need coffee or espresso, milk of choice, molasses, pure vanilla extract, and ground cinnamon, ginger, nutmeg, and cloves.
Whole milk and non dairy oat milk produce the best steamed latte foam. Almond milk, soy milk, and canned coconut milk are also wonderful in this recipe. I do not recommend skim milk, low fat milk, rice milk, or carton coconut milk here.
The molasses is an important ingredient that adds gingerbread flavor. It can be regular molasses or heart healthy (and iron and calcium rich) blackstrap molasses.
Look for pure vanilla extract, not vanilla flavor or imitation vanilla. If you prefer, substitute an equal amount of vanilla bean paste for the liquid extract.
For the remaining sweetener of choice, any all purpose sweetener is fine, including pure maple syrup, honey, agave, brown sugar, regular sugar, or unrefined coconut sugar or date sugar.
You can make a keto gingerbread latte by using dairy free unsweetened milk and xylitol or a monk fruit blend as the sweetener. Replace the molasses with one tablespoon of a sugar free brown sugar substitute.
I like dark roast coffee, such as French roast, or two shots of espresso. Medium, light roast, instant coffee, cold brew, or decaf coffee will also work.
The healthy gingerbread latte recipe can be dairy free, egg free, plant based, vegan, low calorie, low fat, low carb, and gluten free.
Still craving coffee? Make these easy Coffee Truffles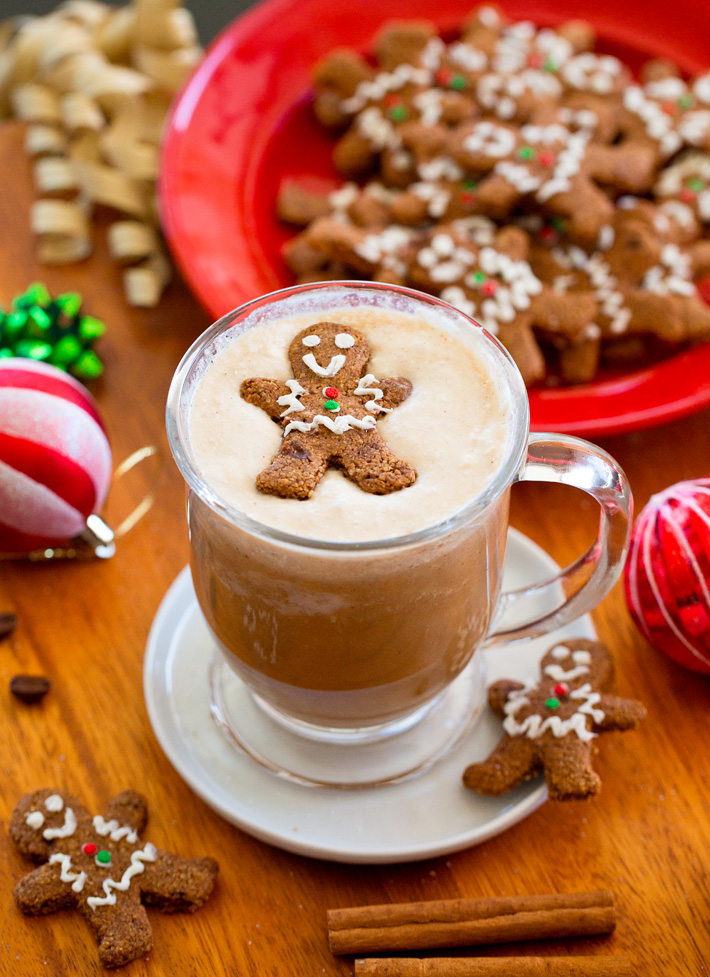 Holiday drink topping ideas
Top your hot gingerbread latte with caramel sauce or Coconut Whipped Cream.
It is also fantastic and festive with a sprinkle of cinnamon, toasted coconut, crushed peppermint candies, cinnamon sticks, or chocolate syrup.
The recipe pairs well with breakfast pastries, pancakes, savory avocado toast, muffins, cupcakes, donuts, quick breads, and coffee cakes.
Hands down, the best way to enjoy this gingerbread drink is topped with a homemade or store bought gingerbread man, ginger cookie, or Healthy Chocolate Chip Cookies.
Try the seasonal favorite at Thanksgiving breakfast or Christmas brunch.
Gingerbread coffee latte recipe video
Above, watch the step by step video how to make a gingerbread latte at home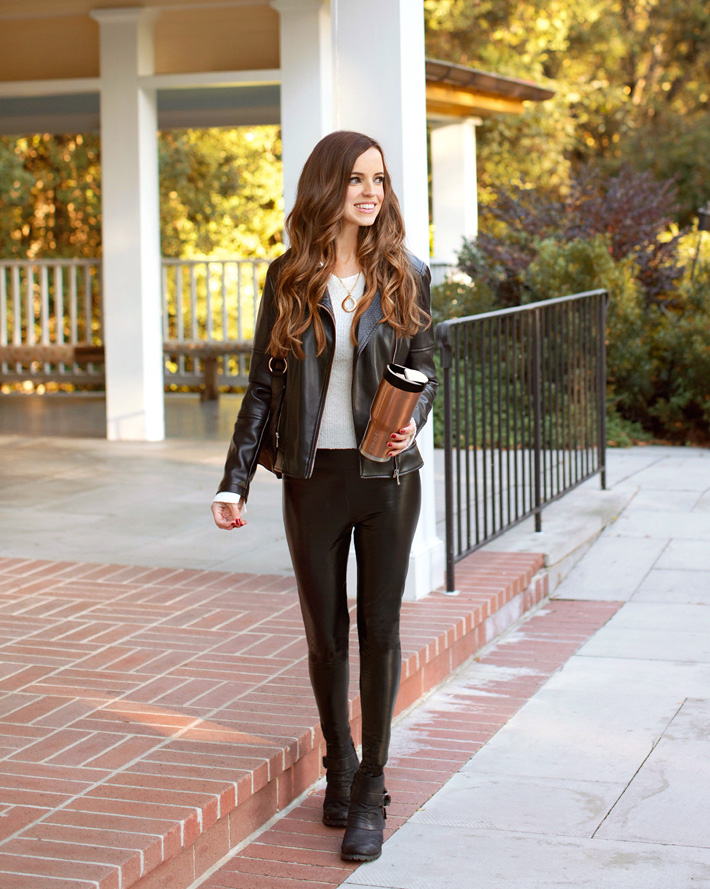 Tips and tricks
This recipe makes a single serving. Feel free to double or scale up all ingredients for a larger yield or to serve a group or family.
You can even make the larger variation in a slow cooker to feed a crowd. Scale up the recipe by four, add ingredients to your crock pot, and cook on low for three hours. It is perfect for bringing to a chilly Fall or winter band practice or sports game.
To make an iced gingerbread latte, first cool the coffee after brewing. Then pour it over ice in a tall glass. Let the milk cool as well before adding it to the coffee.
Save money and enjoy the DIY ginger coffee drink while lounging in your pajamas in front of a fireplace, or while watching your favorite Christmas or holiday movie.
There's no need to travel to McDonald's, Dunkin Donuts, or your local coffee shop. In fact, Starbucks discontinued selling their gingerbread lattes in 2019 (although they do now offer a new Gingerbread Oatmilk Chai drink).
And the best part is that you can still savor your own ginger spice drinks once the holidays are over. Whip up a mug in December, in January, or even in July!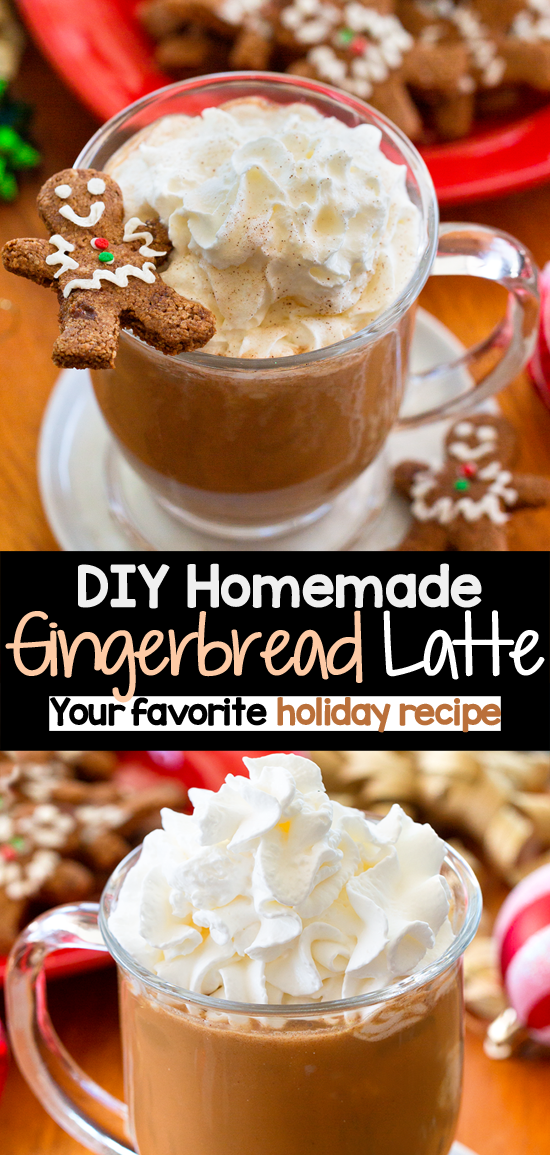 Gingerbread Latte Recipe
This homemade gingerbread latte recipe is a sweet, spicy, and delicious holiday drink.
Ingredients
1

cup

milk

of choice

1/3

cup

brewed coffee

or espresso

1

tbsp

sweetener of choice

2

tsp

molasses

(blackstrap or regular)

1/2

tsp

pure vanilla extract

1/4

tsp

cinnamon

1/8

tsp

ground ginger

pinch each of ground cloves and nutmeg
Instructions
To make a homemade gingerbread latte, whisk everything except the coffee and vanilla extract in a small saucepan over low heat, just until hot. Alternatively, microwave for about forty seconds. If you have a cooking thermometer, it should reach 150 degrees Fahrenheit. Remove from the heat, add the vanilla, and use a milk frother or whisk for a few seconds. The steamed milk should form small bubbles. Pour this mixture over the coffee or espresso in a mug. Enjoy hot or cold over ice.

View Nutrition Facts
More Starbucks Copycat Recipes