Does this situation sound familiar:
You're in the grocery store, ready to pay. But which line to choose???
I feel like I always choose wrong when it comes to picking a grocery-store checkout line. Without fail, I'll end up in the longest line every time. However, this is not necessarily a bad thing. It gives me an excuse to catch up on reading magazines I could never justify purchasing.
This is how I was inspired to make my Healthy Red Velvet Pancakes.
A few days ago, inspiration struck again.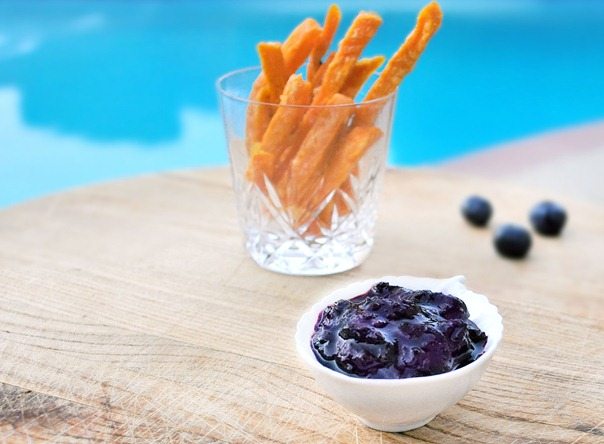 Above, blueberry ketchup with homemade Crispy Sweet Potato Fries.
Blue is better than red.
Stuck in the longest checkout line yet again, I picked up an issue of Family Circle. Right away, a recipe for blueberry ketchup jumped out at me. It sounded so unusual that I had to try. (Although I used the idea from the magazine, what follows is completely my own recipe.)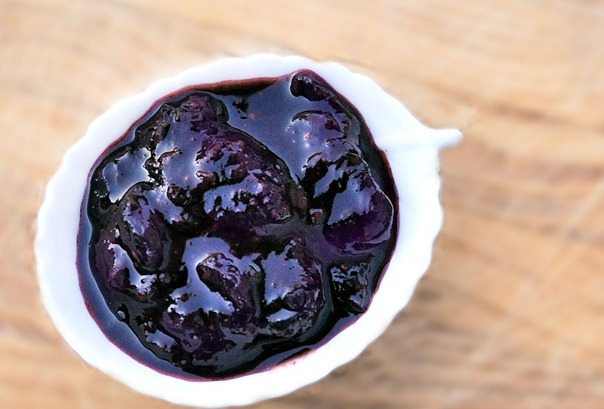 Try this on a veggie burger, over bbq tofu or grilled zucchini… or anywhere you'd use ketchup!
Blueberry Ketchup
2 cups blueberries
4 tsp minced garlic
1/4 cup red wine vinegar
1/2 tsp dry ginger
1/4 tsp onion powder
1/4 tsp salt
1/16 tsp pure stevia OR 2 tbsp brown sugar
Bring all ingredients to a boil, then simmer 25 minutes. Chill in the fridge. If you want a smooth ketchup, feel free to pulverize the berries with a magic bullet or immersion blender. But this is not necessary.
This would also be a delicious dip for Chickpea Poppers.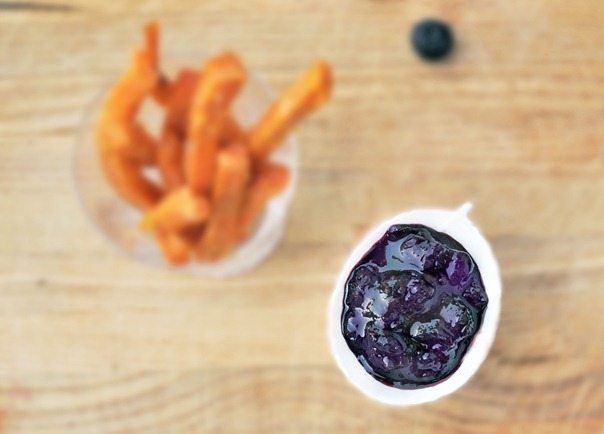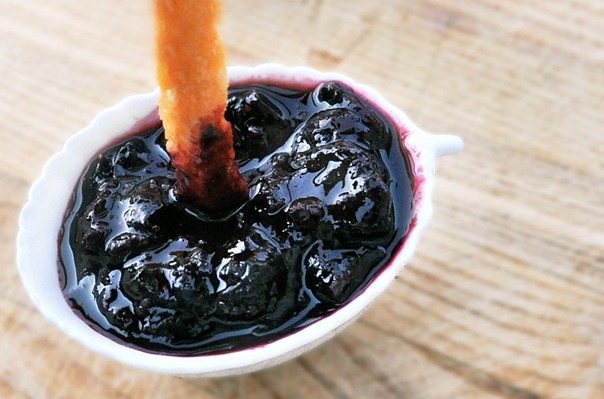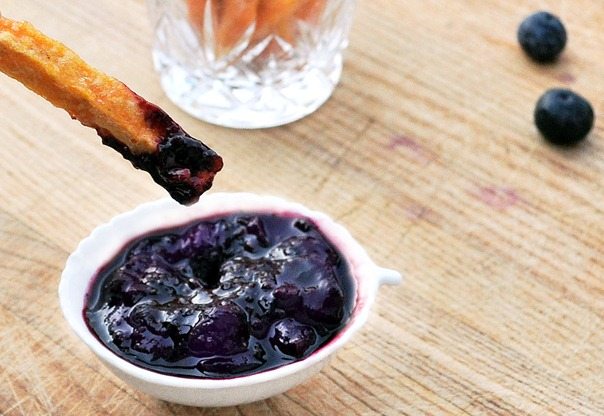 Do you ever read magazines while waiting in line?
And do you ever feel like you always choose the longest checkout line?
I have to admit, I usually go for the tabloids while waiting in line—Us Weekly, People… I laugh at the stories they concoct. And each tabloid tells you something different. For example, did you know that Kate Middleton is pregnant, anorexic, madly in love with Prince William, and divorcing him all at the same time? Poor girl, it sounds like she's rather busy!
Does anyone remember this stuff: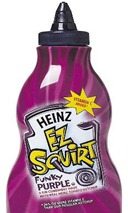 Heinz, what were you thinking?