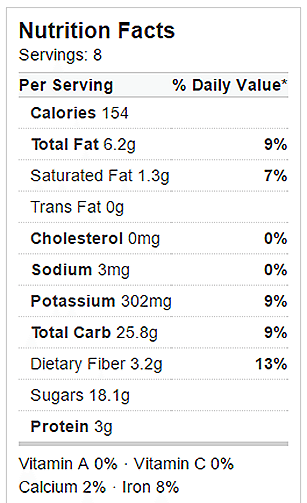 Weight Watchers SmartPoints:
Nutrition facts are based on bars that are around the same size and weight of a Larabar. Gram measurements were used for calculations when given for an ingredient, and nutrition facts are based on a recipe made with cashews and regular cocoa powder.
The bars are 100% free of added sugar – all sugars in the recipe are in the form of natural sugar from the dates.