These ultra rich and fudgy healthy brownies are so completely delicious that you will absolutely NEVER believe the healthy ingredients!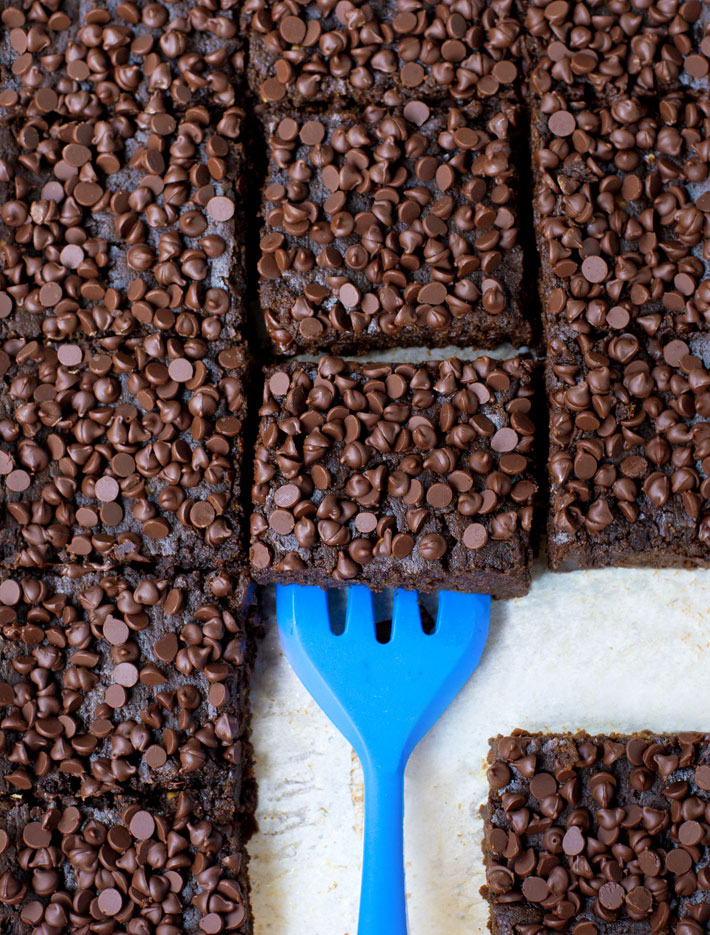 The Best Healthy Brownies
Imagine a homemade secretly healthy brownie recipe that can easily its own in taste and texture against any regular chocolate brownie.
There's NO flour, no refined sugar, and more than five grams of protein packed into each and every super chocolatey fudge brownie.
The recipe can be vegan, oil free, low fat, egg free, dairy free, and cholesterol free, with fiber, potassium, and 11% of the RDA for iron.
Also try this healthy Frozen Yogurt Recipe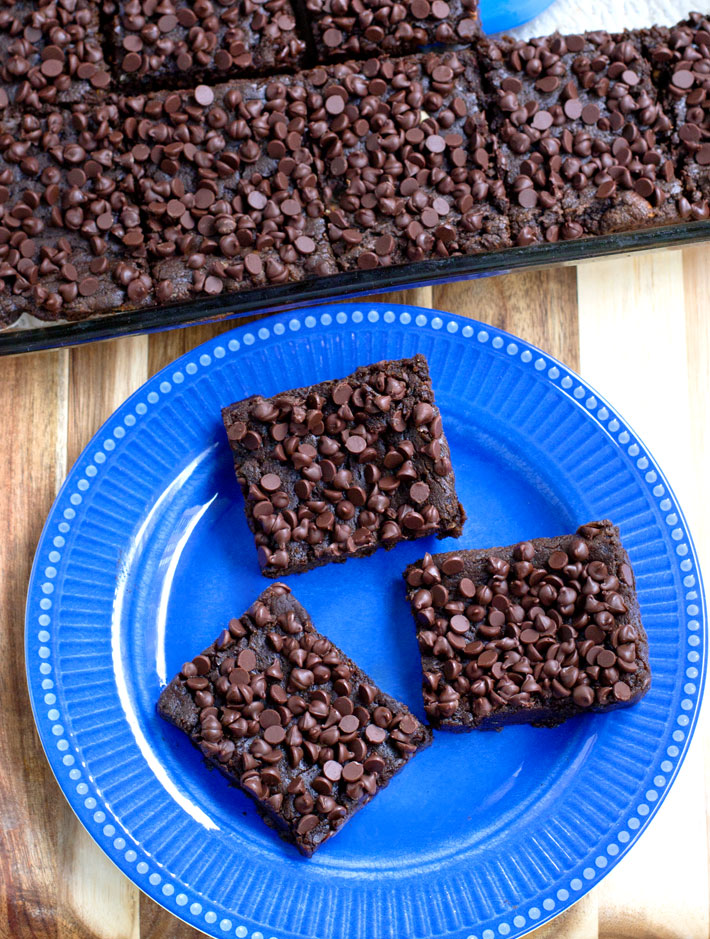 Easy Healthy Brownie Recipes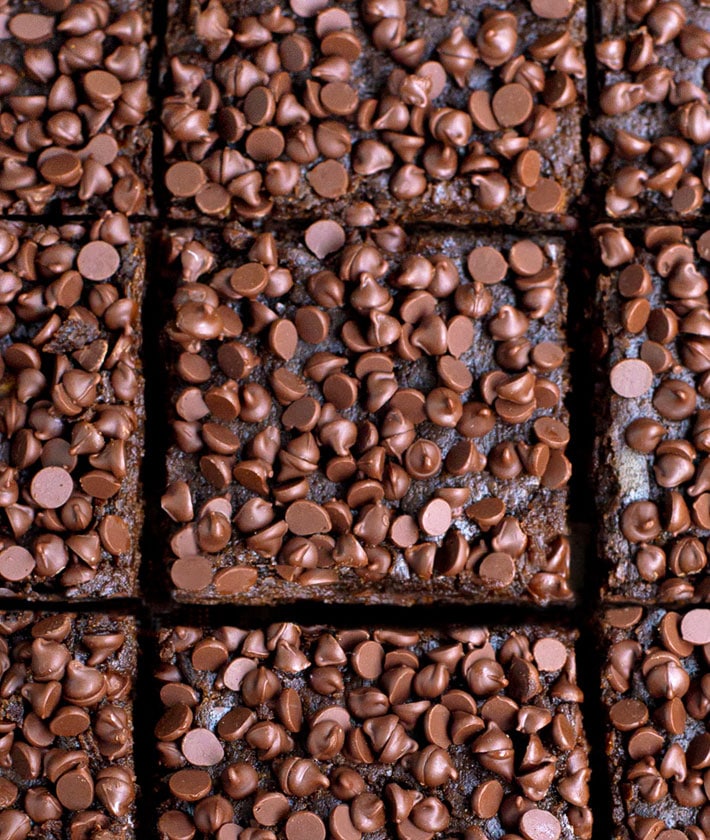 Flourless Brownie Ingredients
These super chocolatey low calorie brownies call for the following ingredients: unsweetened cocoa powder, baking powder, quick oats, pure maple syrup (or honey or raw agave), banana, nut butter, pure vanilla extract, chocolate chips, and black beans.
For flourless and grain free brownies, the 1/2 cup quick oats can be replaced with an equal amount of almond flour if desired. There's also keto and paleo brownie recipe option included in the recipe.
Feel free to use your favorite nut butter, such as almond butter, cashew butter, or peanut butter. Or for an allergy friendly option, sunflower butter also works well.
Chocolate protein powder can be used instead of the antioxidant rich cocoa if you want high protein brownies. Just be sure to choose a protein powder with a flavor you already know that you like in other recipes.
The gluten free brownie recipe calls for a standard 15 oz can of black beans. If you want to use cooked beans, use 1 1/2 cups after cooking.
I haven't tried any other beans or legumes in place of the black beans, but I do have a different recipe for Chickpea Brownies if you want to use garbanzo beans.
For the chocolate chips: I like to use Enjoy Life mini chocolate chips in the recipe, or you can use whatever you have on hand. For no sugar, Lily's dark chocolate chips are a great option.
Or you can even make your own Sugar Free Chocolate Chips.
For the liquid sweetener: This can be pure maple syrup, raw agave, honey (not for vegans), date syrup, or even keto syrup for sugar free brownies.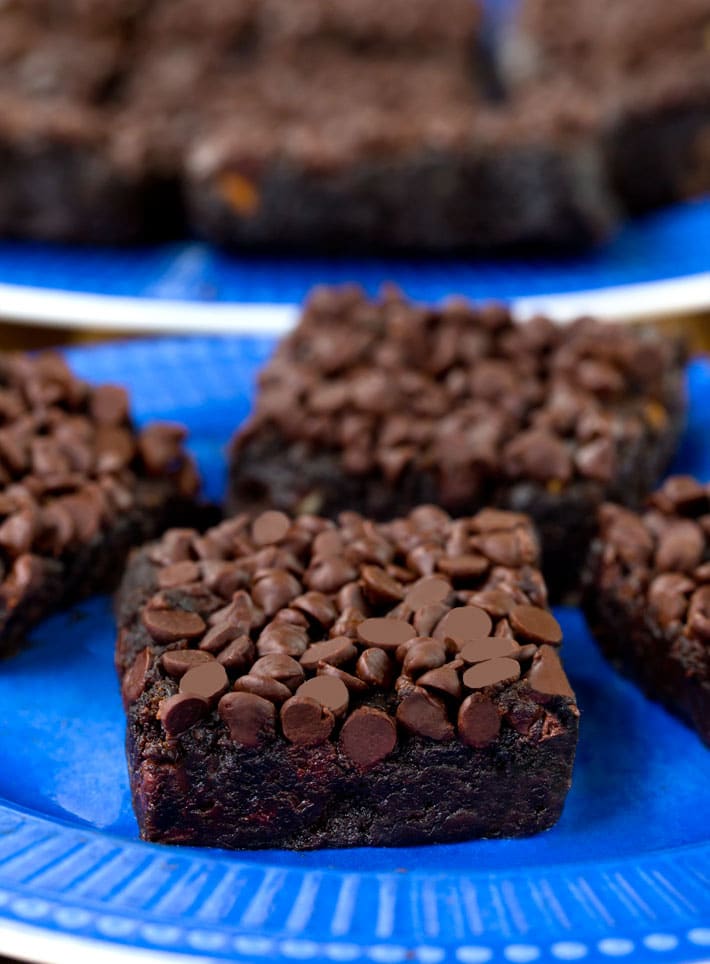 Healthy Brownies without Banana
The recipe below uses banana to add natural sweetness without added sugar.
If you are allergic to the fruit, don't have any on hand, or just don't like the taste of banana brownies, make these popular Black Bean Brownies instead – it's a similar recipe, but with no banana.
Or you might also really like these healthy Sweet Potato Brownies.
To answer a common reader question: You might be able to sub applesauce, avocado, or Greek yogurt for the banana if you also add some sweetener to replace the sugar from the banana, but I haven't tried it. Be sure to report back if you experiment.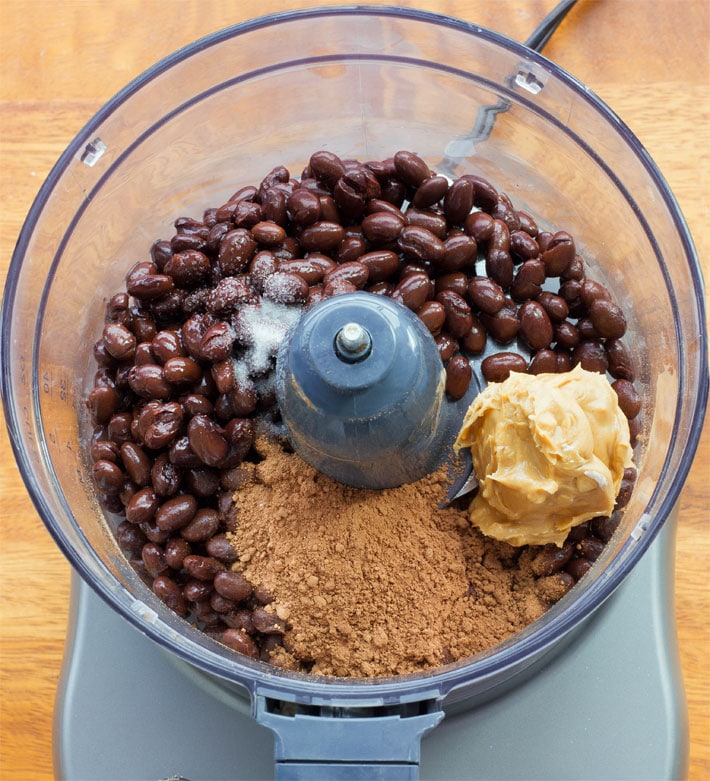 How to make Vegan Healthy Brownies from Scratch
To make the plant based brownies, start by reading through the recipe instructions and gathering your ingredients.
Preheat the oven to 350 degrees Fahrenheit, and line an 8 inch baking pan with parchment paper or grease the pan well. Set it aside.
In a high quality food processor, blend everything until completely smooth. You can mix in the chocolate chips either before or after blending, but be sure not to leave them out!
Smooth the healthy brownie batter into the prepared pan. If desired, you can sprinkle some extra dark chocolate chips on top. Place the pan on the oven's center rack.
Bake the brownies for 15 minutes. Let them cool before cutting. If you want them extra gooey and fudgy (definitely my preferred way to eat brownies!), you can eat them right away.
Otherwise, refrigerate the pan overnight, very loosely covered, and the healthy chocolate dessert will firm up considerably as excess moisture escapes. They also have a deeper, sweeter, and richer taste a day after they're made.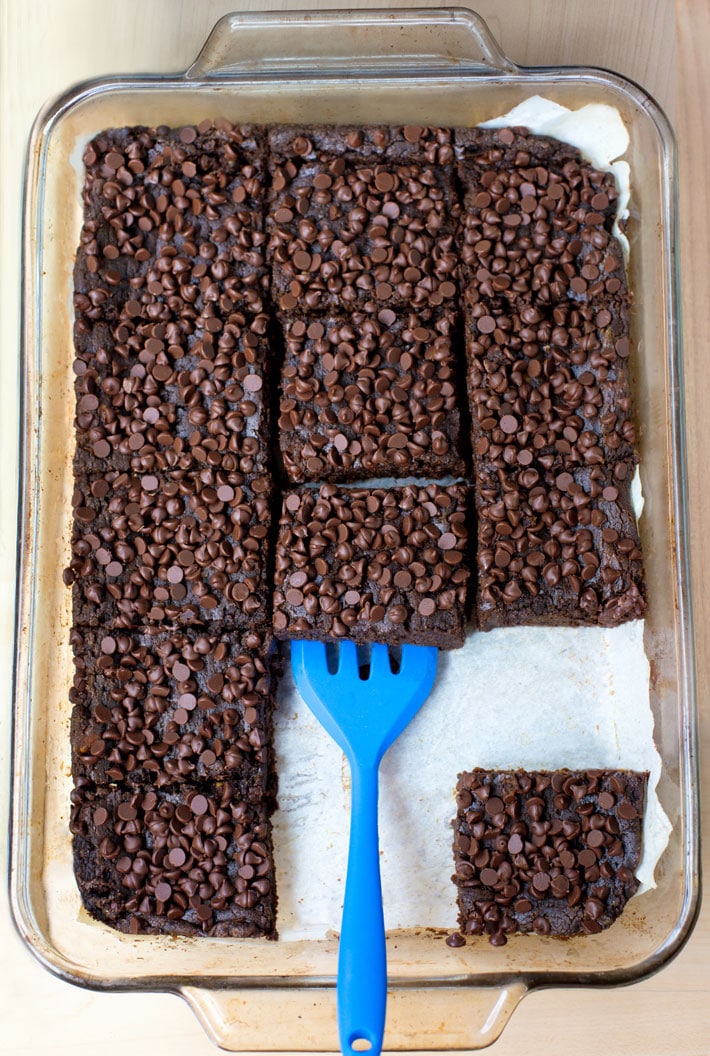 Chocolate Brownie Storage Tips
Leftover brownies can be stored in the refrigerator for four or five days.
Or slice and freeze the brownie bars in a single layer (or with parchment in between layers) to thaw and enjoy for dessert or snack whenever a brownie craving hits in the future, topped with frosting, melted chocolate chips, or Banana Ice Cream if desired.
With all the protein, fiber, vitamins and antioxidants, who's to say you couldn't even eat these wholesome chocolate brownies for breakfast???
Above, watch the step-by-step chocolate brownie recipe video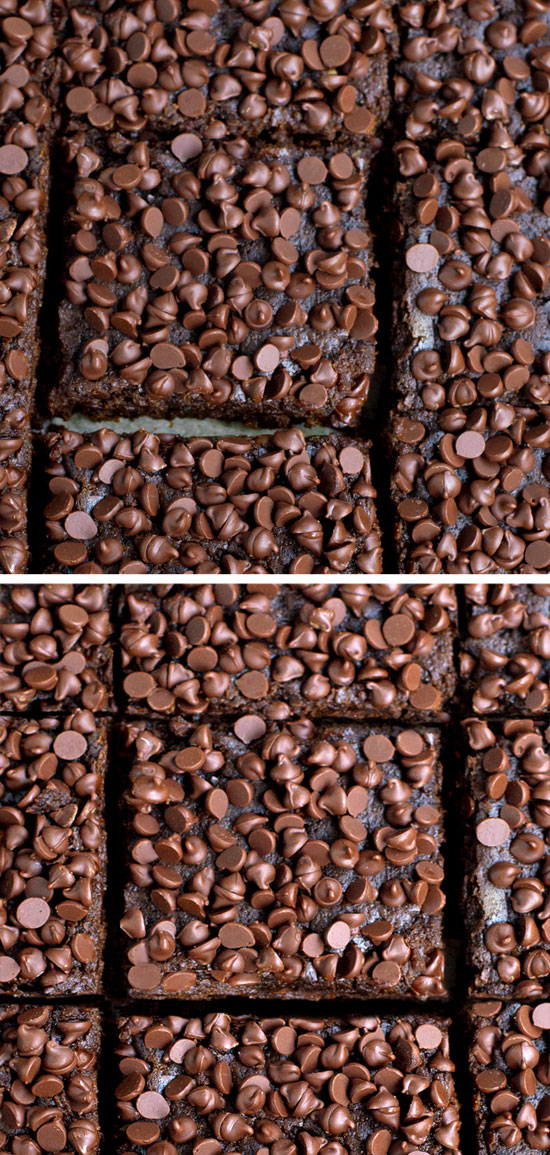 Healthy Brownies
These rich and fudgy vegan healthy brownies are completely delicious, and the recipe is so easy to make!
Ingredients
1

can

black beans

3

tbsp

unsweetened cocoa powder

1/2

cup

quick oats

(for low carb, try these Keto Brownies)

1/4

tsp

salt

1/3

cup

pure maple syrup, honey, or agave

1

banana

(banana-free options listed above in the post)

1/4

cup

nut butter of choice

OR oil for nut-free

2

tsp

pure vanilla extract

1/2

tsp

baking powder

1/2

cup

chocolate chips

(not optional)
Instructions
Preheat the oven to 350 F. Blend all ingredients except the chocolate chips in a food processor until completely smooth. (A blender can work if you must, but the texture and taste will be better in a food processor. I use this food processor.) Stir in chips. Smooth into a greased or parchment-lined 8×8 baking pan. If desired, add extra chocolate chips on top. Bake on the oven center rack for 15 minutes. Let cool before cutting. If they are too fudgy and gooey for your liking, you can place them in the fridge overnight, during which time they firm up even more. View Nutrition Facts
Healthy Dessert Ideas