This secretly healthy avocado chocolate pie is silky smooth and oh-so delicious.

No Bake Avocado Pie
Just 5 Ingredients:
Cocoa powder
Avocado
Chocolate chips
Sweetener of choice
Pinch of salt
You May Also Like: Almond Butter Brownies – NO flour required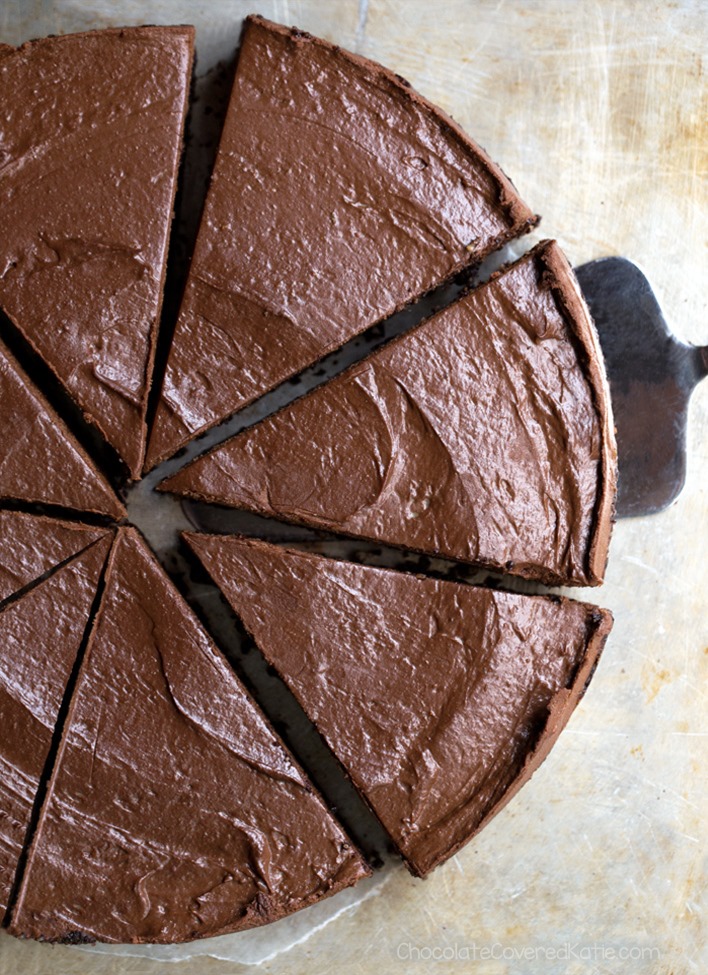 Secretly Healthy Avocado Desserts
I know what you might be thinking.
There goes another millennial with her crazy avocado obsession, ruining dessert by putting avocado in everything.
But the concept of sweet avocado desserts is actually not a millennial invention at all! Populations around the world have been using the superfood fruit to make Avocado Smoothies, milkshakes, puddings, fruit salads, and even ice cream for years.
It just took us a while to catch on!
High in healthy fats (over 75% of the fat in avocado is the heart-healthy unsaturated kind) and with a mild flavor, the creamy fruit is the perfect base for chocolate recipes like this rich chocolate avocado pie.
Also, just be glad I didn't make a recipe for avocado toast chocolate bars; because yes, such a thing is a real product you can buy. And yes, it has actual pieces of avocado toast smashed into the chocolate bar.
I can't even.
(Although, to be fair, I'm intrigued…)
Trending Right Now: Keto Muffins – low carb recipe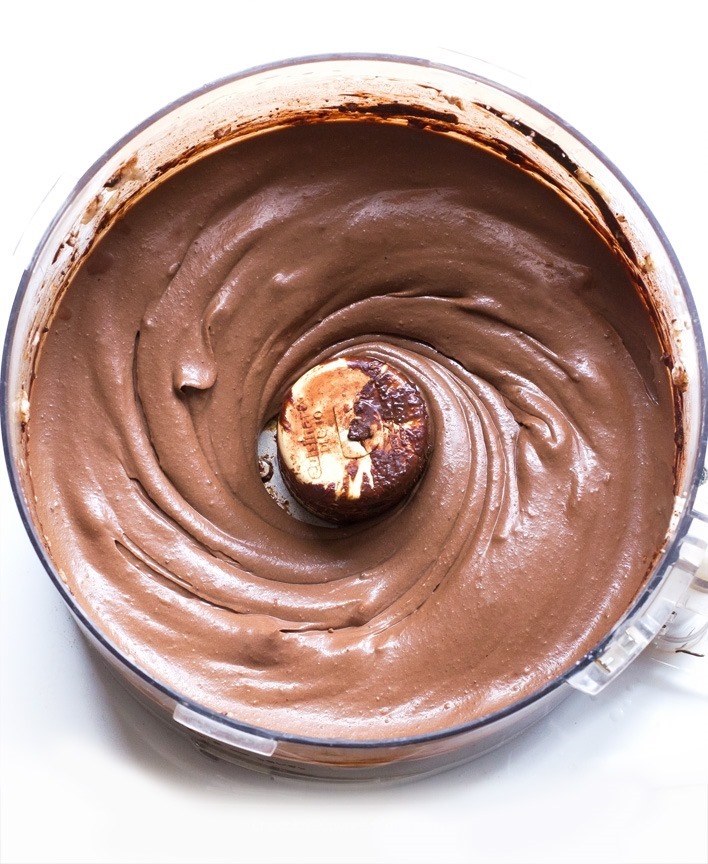 So the first thing you all probably want to know is Does this pie taste like avocado?
Thankfully, the answer is NO.
Guacamole is great and all, but I don't want it in my dessert.
If you're skeptical because you've tried a dessert in the past that combined chocolate and avocado and did have an unfortunate taste?
Trust me, I've been there too.
In this deliciously healthy dessert recipe, I've used two different types of chocolate to give the pie a chocolatey brownie-like flavor and completely mask the avocado so that you can enjoy all the health benefits and the silky-smooth texture without being able to tell the secret ingredient is even in there!
Also Try This Avocado Salad Recipe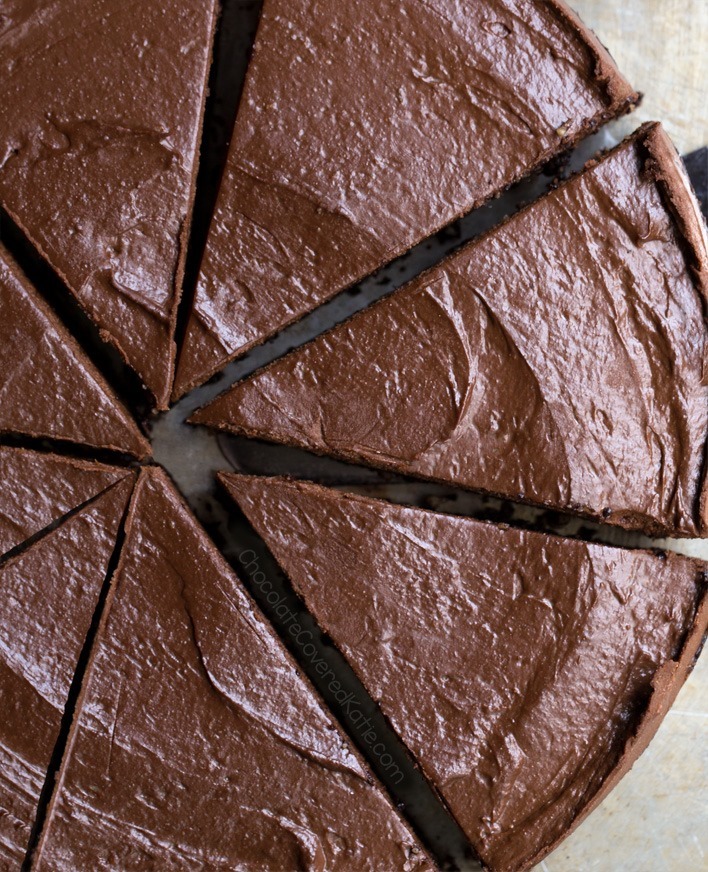 More Crazy Ingredient Recipes
NEW – Buffalo Cauliflower Wings
Feel free to use your favorite store-bought or homemade crust for this chocolate pie, or keep it crustless and serve in ramekins.
Here is the crust recipe I used: 1 1/2 cups nuts of choice, 1 cup dates or dried fruit, 1/8 tsp salt, 2 tbsp dutch cocoa or 3 tbsp regular unsweetened cocoa powder.
Combine all crust ingredients in a food processor until fine crumbles form, then press into a lined 8-or-9-inch springform pan.


For an avocado-free chocolate pie, make this Vegan Chocolate Pie.
Chocolate Avocado Pie
This secretly healthy avocado chocolate pie is silky smooth and so delicious!
Ingredients
12

oz

ripe avocado flesh

1 1/2

tbsp

dutch cocoa powder,

or sub regular cocoa

8-10

oz

chocolate chips or bars

1/4

tsp

salt

2-3

tbsp

sweetener of choice

1

tsp

pure vanilla extract

(omit if desired)
Instructions
Feel free to use your favorite store-bought or homemade crust, or keep it crustless and serve in ramekins. The chocolate crust recipe I used is included above in this post.

For the pie, first carefully melt the chocolate. Add all pie ingredients to a blender or food processor, and blend until completely smooth. Pour over the crust, and refrigerate until firm. Store leftovers covered in the fridge 3-4 days.

View Nutrition Facts
This Week's Trending Recipes: