With a recipe so decadent, who needs a creative post title?
Call it cheesecake dip, pudding, fondue, or even vegan cream cheese frosting… whatever you want to call it, this concoction tastes awesome!  And with only four ingredients, it couldn't be easier to make.
This frosting can also be eaten as a pudding, dip, or even thinned out as a sauce for pancakes.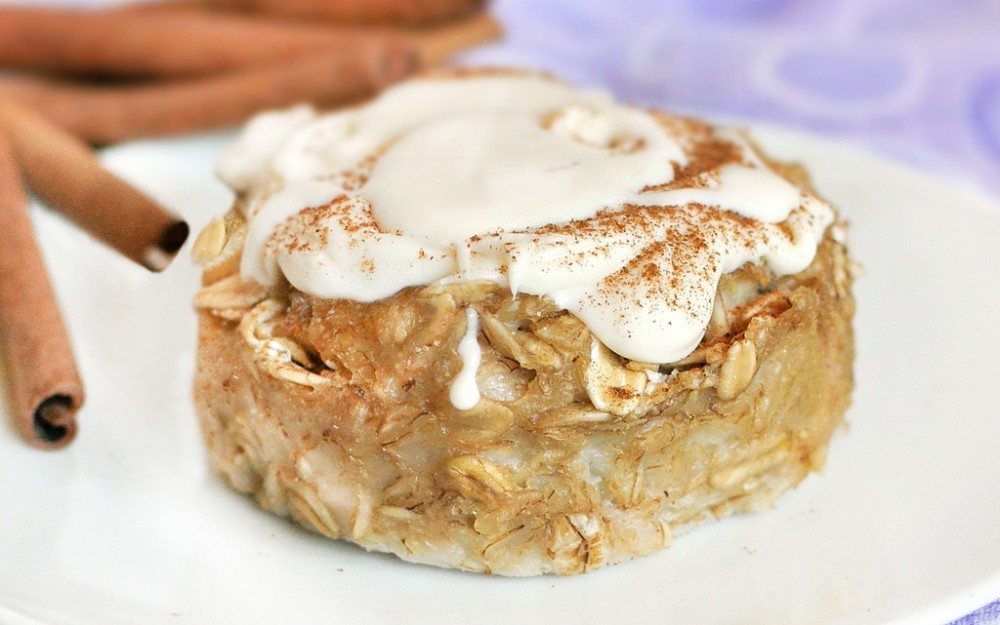 Above, as frosting for: Cinnamon Roll Baked Oatmeal
Cheesecake Frosting
(or Cheesecake Mousse)
1/2 cup silken-firm tofu (I use Mori-Nu)
1/4 cup plus 2 tbsp cream cheese spread (I like Tofutti non-hydrogenated)
1/2 tsp vanilla extract
sweetener of choice to taste (I'd recommend stevia or powdered sugar)
optional: pinch of cinnamon
Blend the tofu until smooth, then add the other ingredients and blend again.
See this recipe if you'd prefer a Soy-Free Frosting..