After much persuasion, the shy cupcakes finally agreed to venture out from their hiding place.
Did you find the Monopoly cakes in the Guessing Game Post?  They were Under the Rug.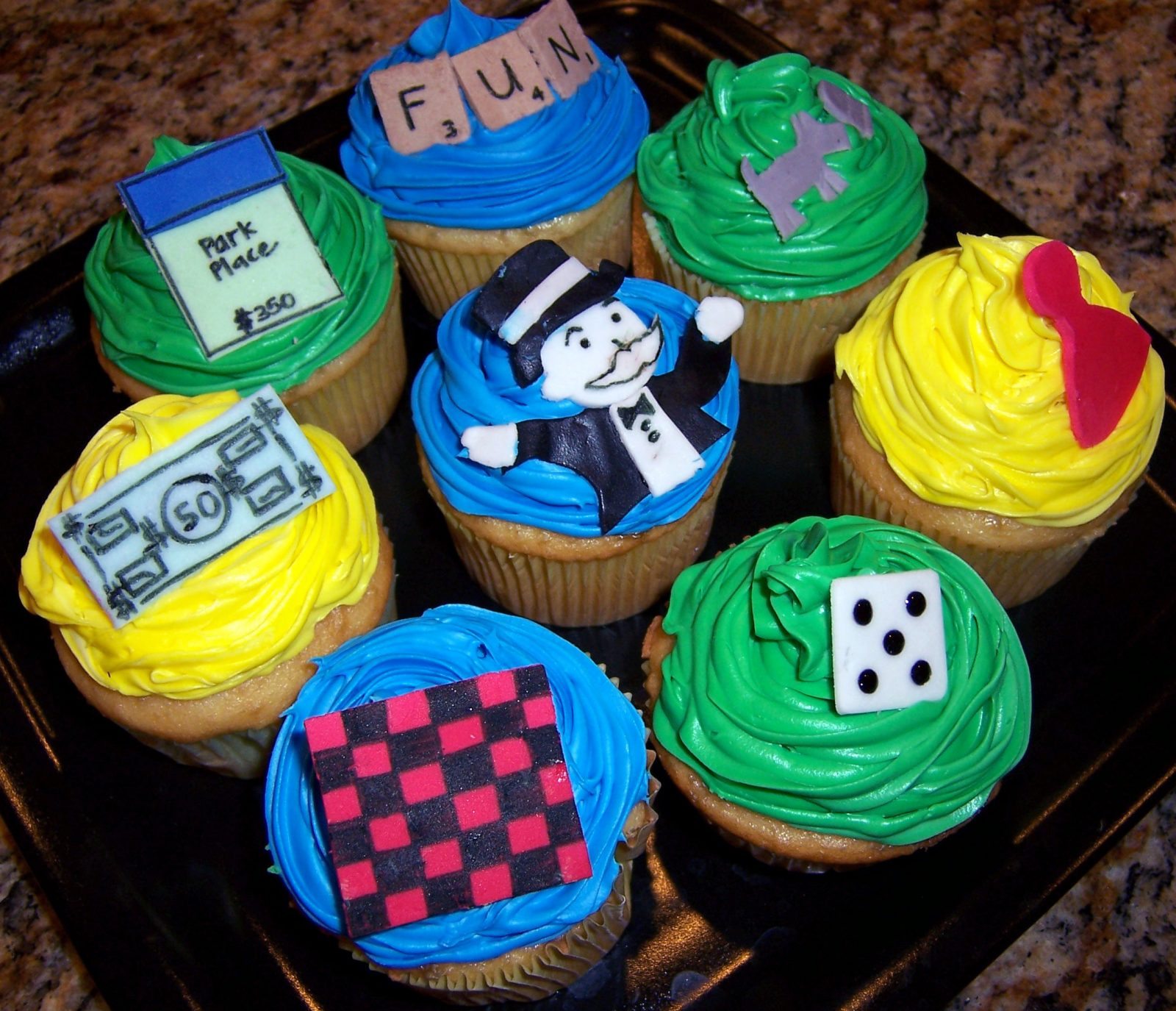 For the last Circle of Friends meeting of the year, we held Game Day:  Monopoly, Clue, Uno, Cards… and oh yeah, cupcakes ;).  As usual, the cupcakes vanished almost as soon as they hit the table (I made and iced about 30 cupcakes but only had time to decorate the eight in the photos).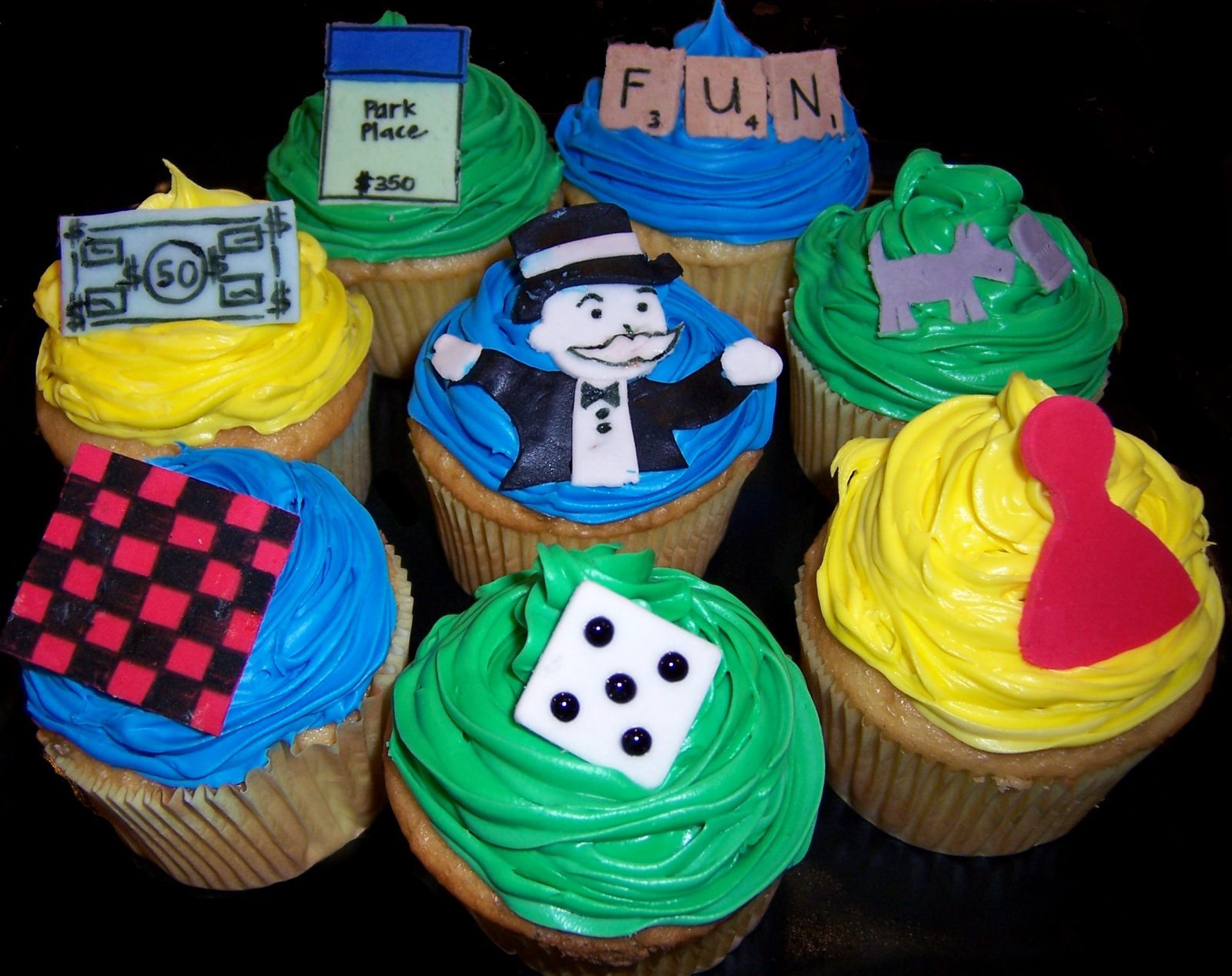 I'm so thankful that I was able to be a part of Circle of Friends this year 🙂