You know you want one.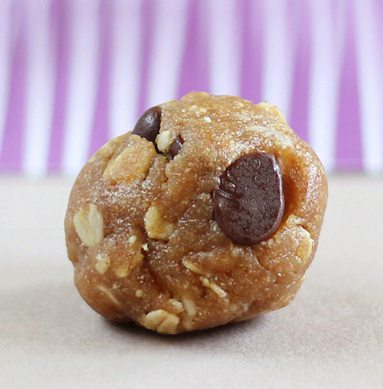 Or two.
Or four hundred and fifty four.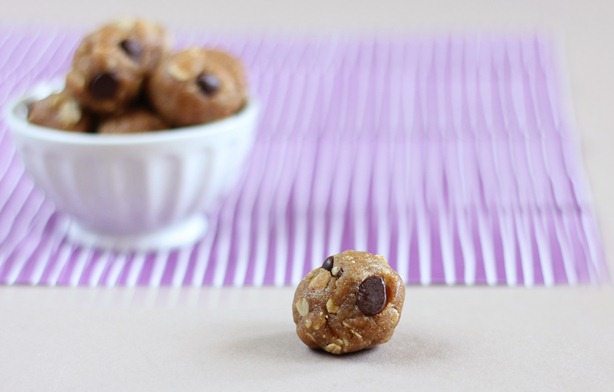 Maybe not four hundred and fifty four.
Then you'd get a stomachache, and that's no fun. 😕
On the other hand, the stomachache might be worth it. For chocolate and peanut butter?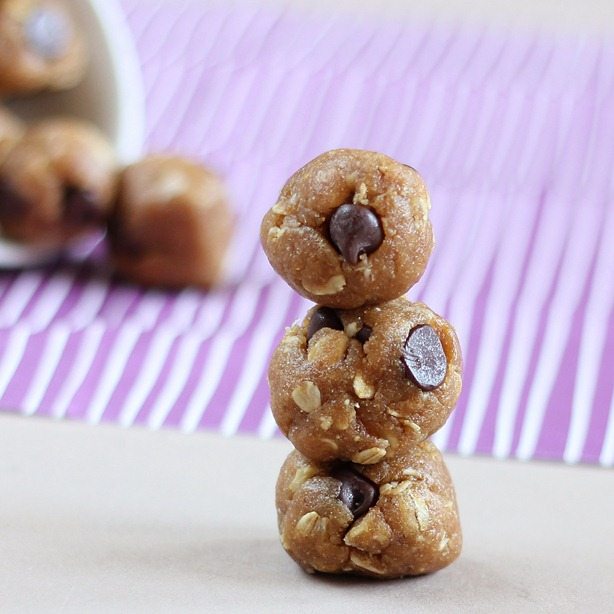 So worth it.
Chocolate Chip Peanut Butter Balls
(can be gluten-free)
Category: Healthy "No-Bake" Recipes.
1/2 cup rolled oats (or oat bran or quick oats) (Maybe even flaxmeal or protein powder!) (40g)
1/2 cup peanut butter (or other nut butter, or Sunbutter to be allergy-friendly) (115g)
stevia drops to taste, or 2 tbsp plus 2 tsp pure maple syrup, or another sweetener of choice (If using a dry sweetener, you might have to add a little water or oil to make a dough. If using a liquid sweetener—such as maple syrup or agave—don't add any extra liquid.)
scant 1/8 tsp salt
2 tbsp flour or oat bran, or perhaps protein powder (I used spelt flour, but many others—such as oat or almond or all-purpose flour—will be fine. Not sure about coconut flour.) (15g)
chocolate chips!!
Combine all ingredients in a cereal bowl, and mix until well-incorporated. (If you store your nut butter in the fridge, you might want to melt it a little so it stirs more easily.) Roll into balls, and try not to eat them all at once. Luckily, this recipe doesn't make four hundred and fifty four.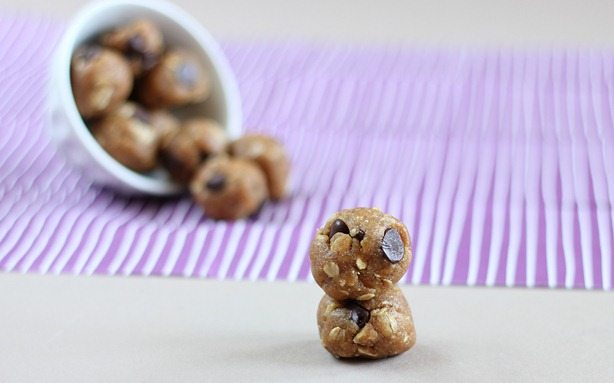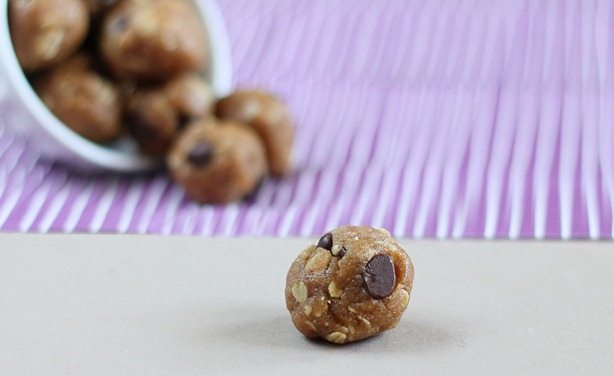 Question of the Day:
Do you ever continue to eat even after you're full, knowing you'll regret it later?
Right off the bat, Thanksgiving and Christmas (especially Christmas cookies!) come to mind. But foods like roast cauliflower and brussels sprouts are also pretty easy for me to overeat and get a stomachache. Or too many raw walnuts or too much coconut butter… and yes, in the case of eating too much coconut butter, I think the stomachache is always worth it!
Link of the Day: