Vegan Chocolate Fondue –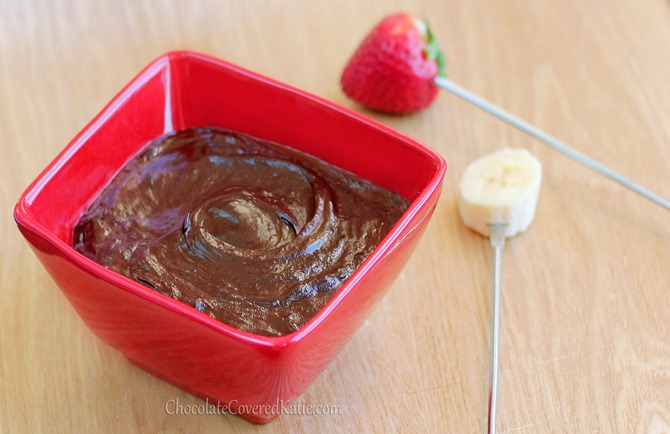 I was completely convinced Kate Middleton would have a girl.
There's a recipe called "Pink Princess Cake" going in my cookbook that I decided to take out and post today… or really last week because I guessed the baby would be born July 14th. Obviously I have no future as a psychic.
Or a gambler.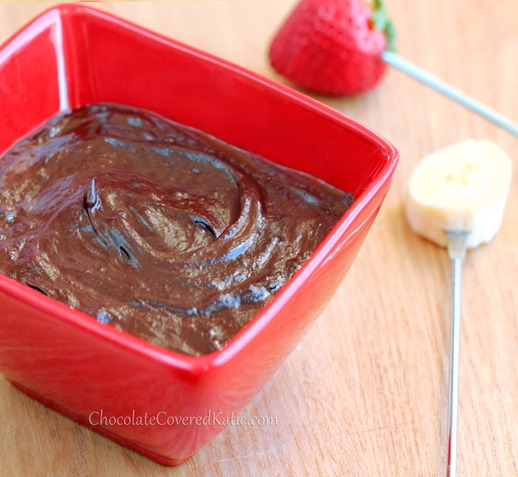 Seeing as I'm already 0 for 2, I'm not even going to try! According to UK betting agents, George and James are frontrunners, with Henry and Alexander close behind.
Scarily enough, some people actually put money down on the names Voldemort and Snape. 😕
Luckily, no special skills in divination are required to make a rich chocolate fondue perfect for celebrating any occasion. All you need is chocolate.
And luckily, I just so happen to have a very large supply of chocolate!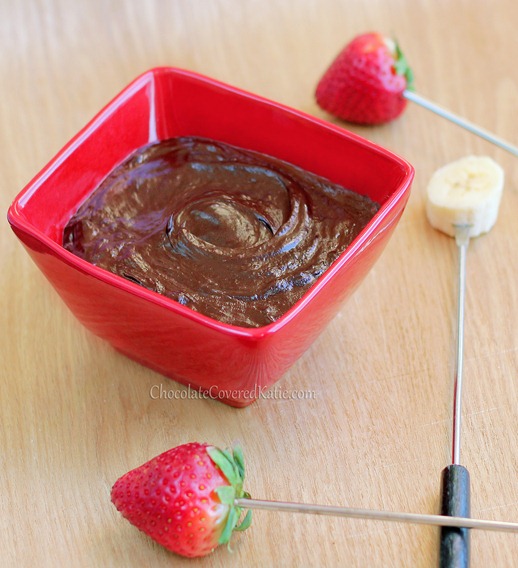 This is a lightened-up recipe for traditional chocolate fondue.
The heavy cream, margarine, and corn syrup called for in many versions of the recipe have been omitted, and I've combined three different types of chocolate, just enough milk, and a pinch of salt and vanilla extract in such a way that the final product maintains the same richness and creaminess of the original.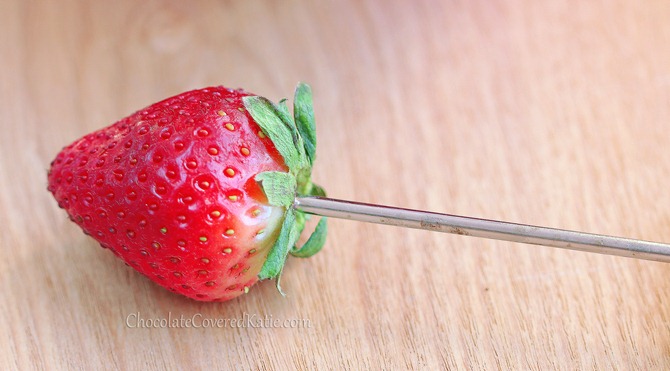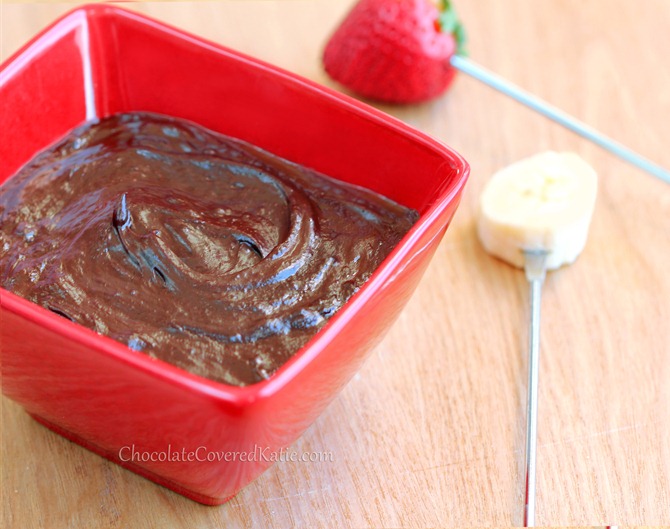 Lightened-Up Vegan Chocolate Fondue
3/4 cup milk of choice (180g)
2 tbsp cacao or cocoa powder (10g)
5 oz semi-sweet chocolate chips
5 oz chopped dark chocolate (or 5oz more chocolate chips)
scant 1/8 tsp salt
1/4 tsp pure vanilla extract
optional: 1/2 tbsp amaretto (omit the vanilla extract if using)
Whisk milk of choice, cocoa, and salt in a small saucepan. Bring to boil. Once it boils, lower to LOW and add all of the chocolate. Stir until the chocolate melts and is completely creamy, with no lumps (about 2-3 minutes). Turn off the heat and stir in the vanilla extract or amaretto. Transfer to a fondue pot or serving dish. Serve with sliced fruit, graham crackers, or anything you think would taste better with a coating of chocolate. (Read: everything!)
Link Of The Day: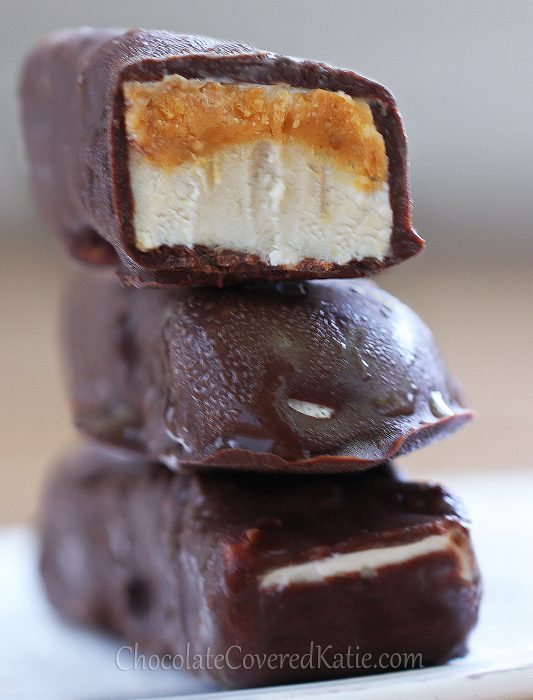 No Bake Snickers Ice Cream Bars