So what exactly is cereal milk?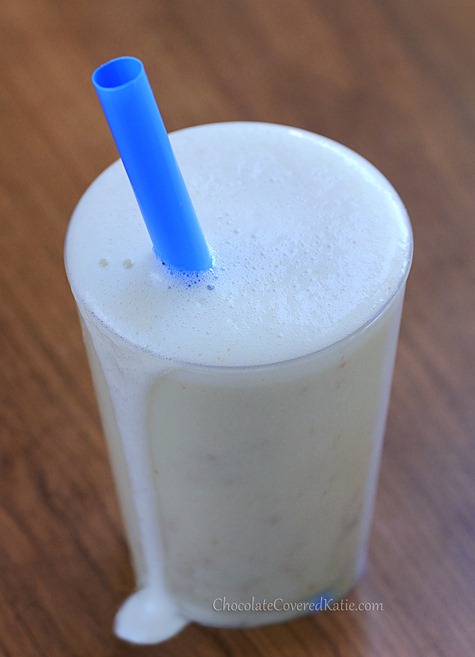 The idea is truly brilliant.
A wildly popular drink created by pastry chef Christina Tosi of the famous Momofuku Milk Bar in NYC, cereal milk is exactly what it sounds like: an ice-cold milk drink that tastes like your favorite breakfast cereal. See? Brilliant! After all, what child doesn't look forward to that sweet cereal-infused milk left over when all of the frosted flakes, apple cinnamon cheerios, or cocoa krispies are gone?
The sweet cereal milk is the best part!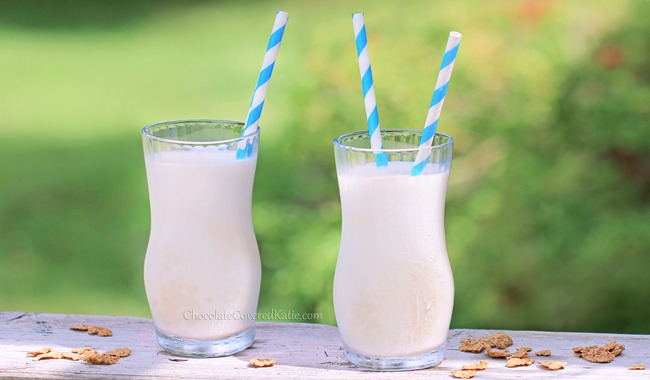 Intrigued by the Momofuku idea of infusing regular milk with toasted cereal, I experimented to come up with a homemade cereal milk recipe. Although I've never tasted the original to compare, I really love this version. It's especially great for anyone who doesn't want to pay $5 for a glass of cereal milk, anyone who wants to control the amount of sugar that goes in, or anyone who is a vegan or can't have dairy. Oh, and anyone who doesn't happen to live in a city (NYC or Toronto) with a Momofuku Milk Bar location.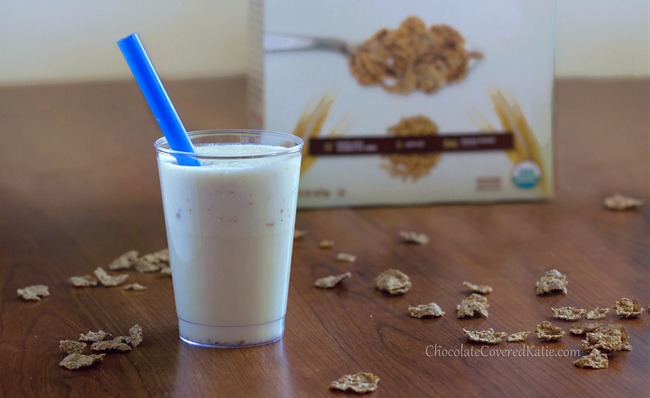 Homemade Cereal Milk
(inspired by Momofuku Milk Bar)
1 cup cereal of choice
1 3/4 cup milk of choice
1/8 tsp salt
1/8 tsp pure vanilla extract
sweetener of choice to taste (amount will depend on the type of milk you use. For example, if you use unsweetened almond milk, try 2 tsp sugar or a pinch of stevia extract.
Preheat oven to 300 F. Spread cereal out on a baking sheet, and bake 12 minutes. (I used Whole Foods bran flakes for this recipe, but many other types of cereal will work. I'd just recommend not using granola.) Transfer to a large glass, add the milk, stir and let sit 30-35 minutes. Don't rush this step. When the time is up, set a fine mesh strainer over a container and pour the mixture into the strainer. Really squish the flakes down, using the bottom of the glass or a spoon, until pretty much all of the liquid has been pushed into the strainer. (Compost the mushy cereal, or save it for another use.) Add all remaining ingredients to the container, and stir. Voila! Cereal milk!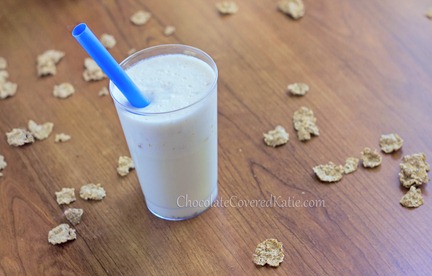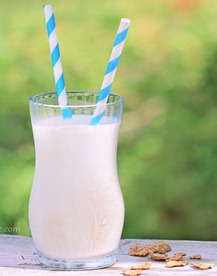 Question of the Day:
What was your favorite childhood breakfast cereal?
When I was really little, my favorite was Cocoa Krispies because it turned the milk into chocolate milk. I also really liked Apple Cinnamon Cheerios and only stopped eating them when I was in high school because we moved overseas and one box cost eleven US dollars! Although I don't often eat cereal anymore, I'll sometimes pick up a box of Love Crunch granola for snacking. And I usually have a box of Whole Foods bran flakes on hand for recipes like the Healthy Butterfingers.
Link of the Day: