Thick, creamy vegan garlic pasta sauce – ready in under 5 minutes!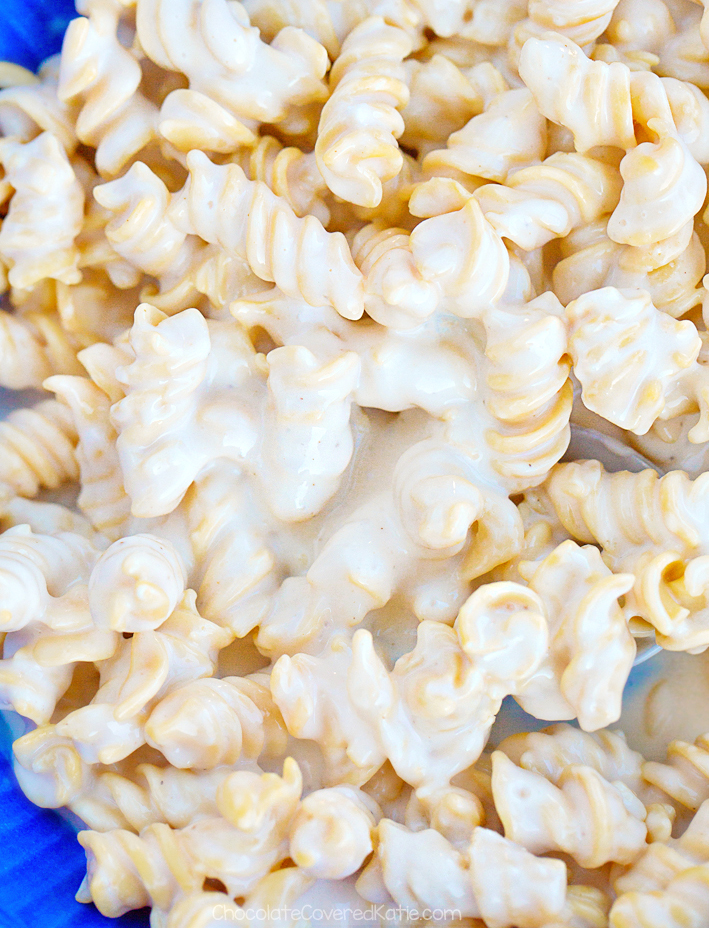 Trust me, you will dream about this impossibly creamy garlic sauce.
One taste, and you'll find yourself running back to check the ingredients, because it's almost unbelievable…
How can a sauce this rich and thick and creamy have no heavy cream?
You Might Also Like: Keto Cheesecake – 5 Ingredients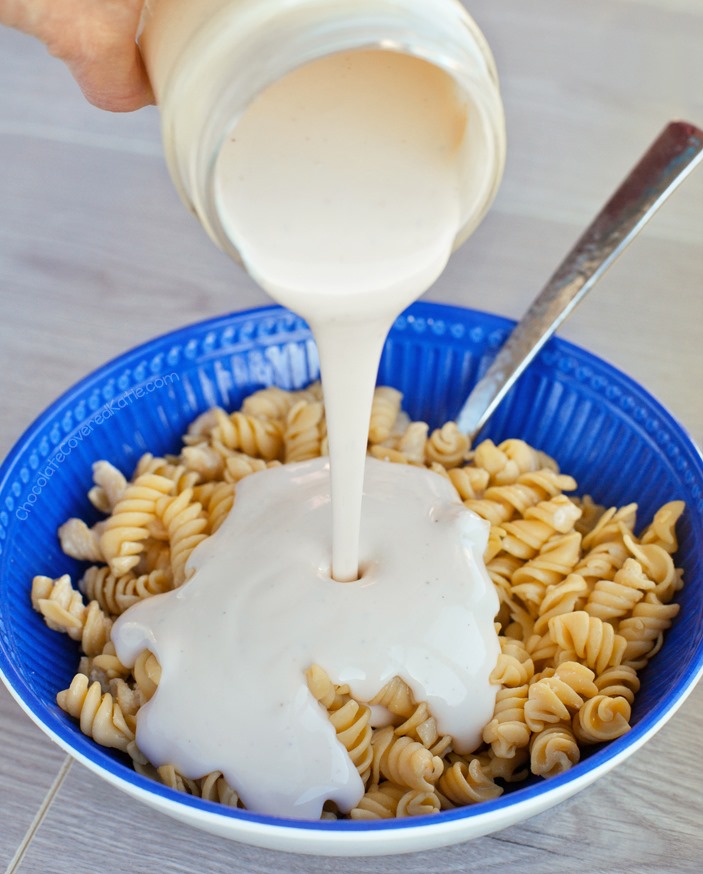 It's totally vegan, and you're going to want to put it on pretty much everything.
Pasta, rice, veggies, french fries, Buffalo Cauliflower Wings, nachos, chocolate bars…
Maybe not that last one. Please don't mix chocolate bars and garlic sauce. Honestly, it's probably not a good idea.
Then again, you never know.
(Seriously though, don't do it.)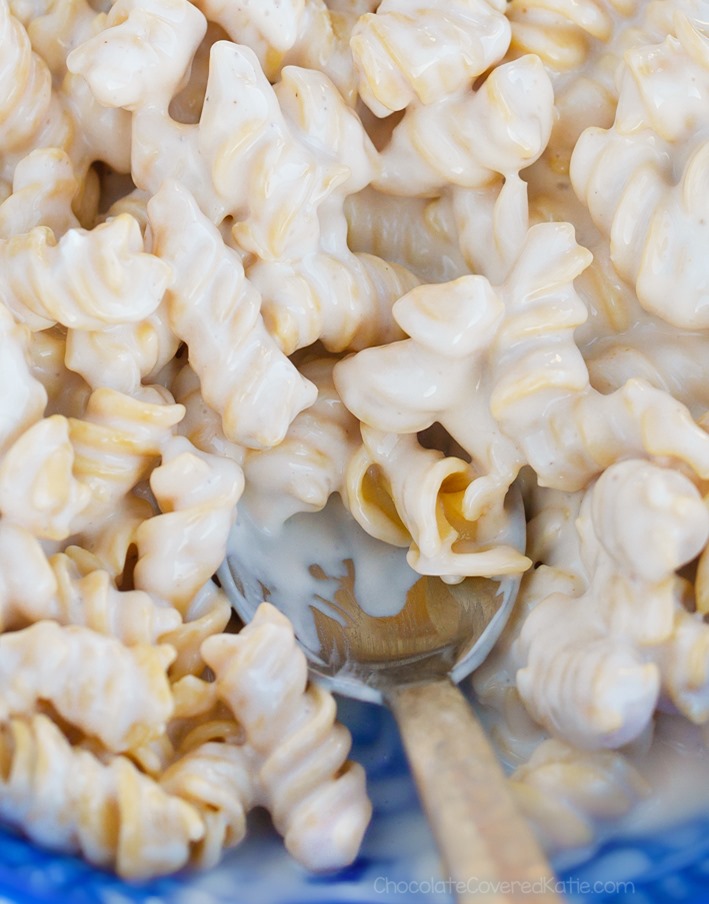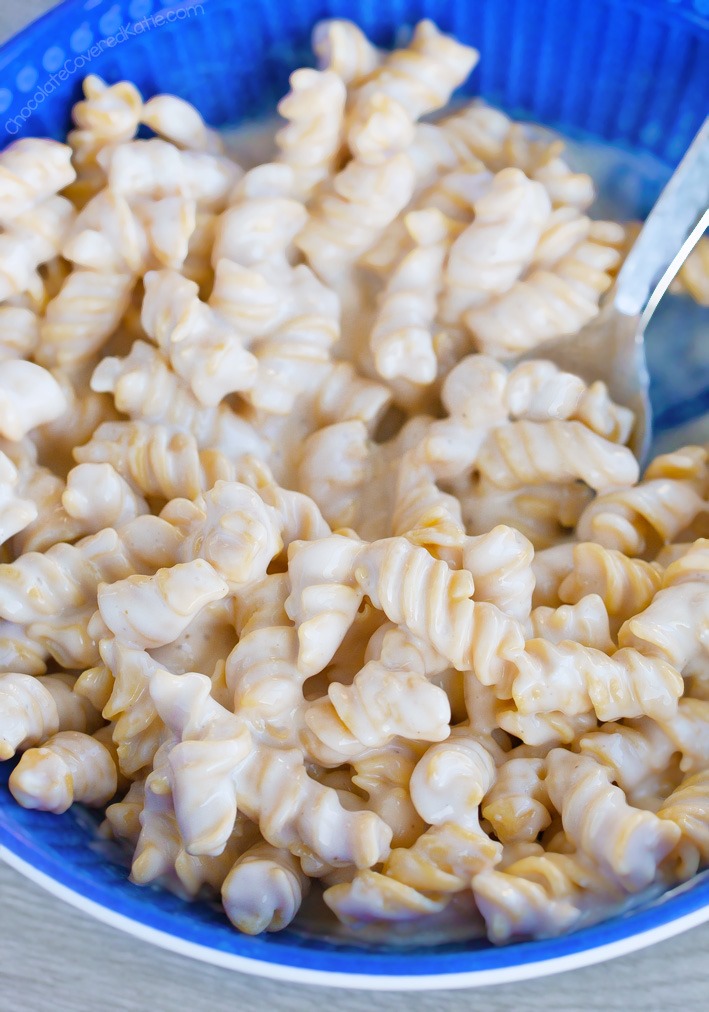 A Month Of Healthy Meals
Every January, I like to shift the focus of Chocolate Covered Katie away from dessert and turn it instead toward healthy plant-based meals.
Healthy vegan recipes such as this Lentil Soup or my favorite Veggie Burger Recipe…
Readers often email me to say that they'd love to eat healthier or try more meatless recipes, but they just don't have time to cook elaborate from-scratch healthy food every night.
Last month, I found myself in the same boat – craving healthy food, but with very little time to prepare it.
From Thanksgiving until the end of the year was kind of crazy for me. I started December still barely able to walk, with a broken nose and black eye from a running injury.
At the same time, I'd decided to move to a new city and had two weeks to find a new place and pack everything up.
Trending Right Now: Vegan Tacos – Easy Recipe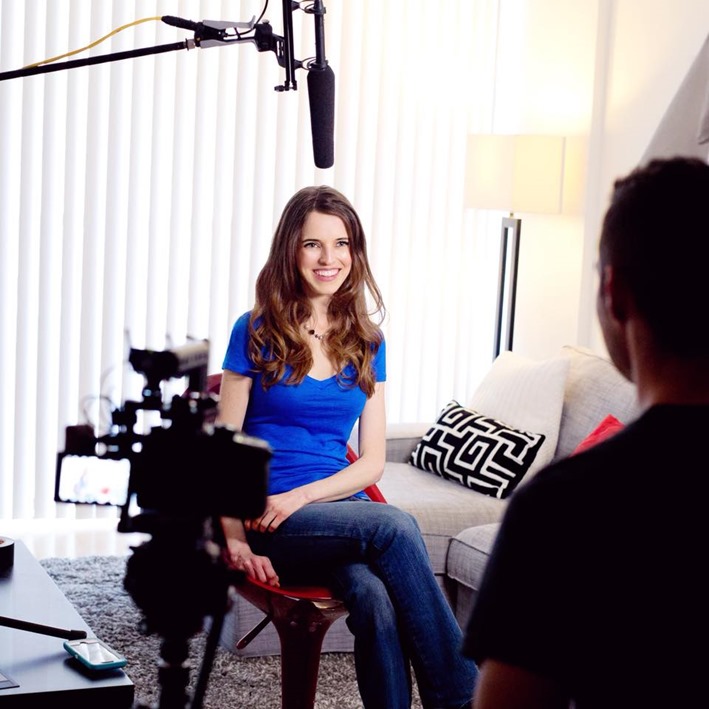 There was also closing on a big business deal, as well as filming for an upcoming feature.
(More on both of those soon!)
It's no secret I've always been a fan of easy meals that take longer to eat than to cook; and with everything going on last month, this was even more true.
I relied on simple recipes like this pasta with garlic sauce – recipes that could be prepared in 10 minutes or less, from start to finish.
For dessert, try these Vegan Brownies!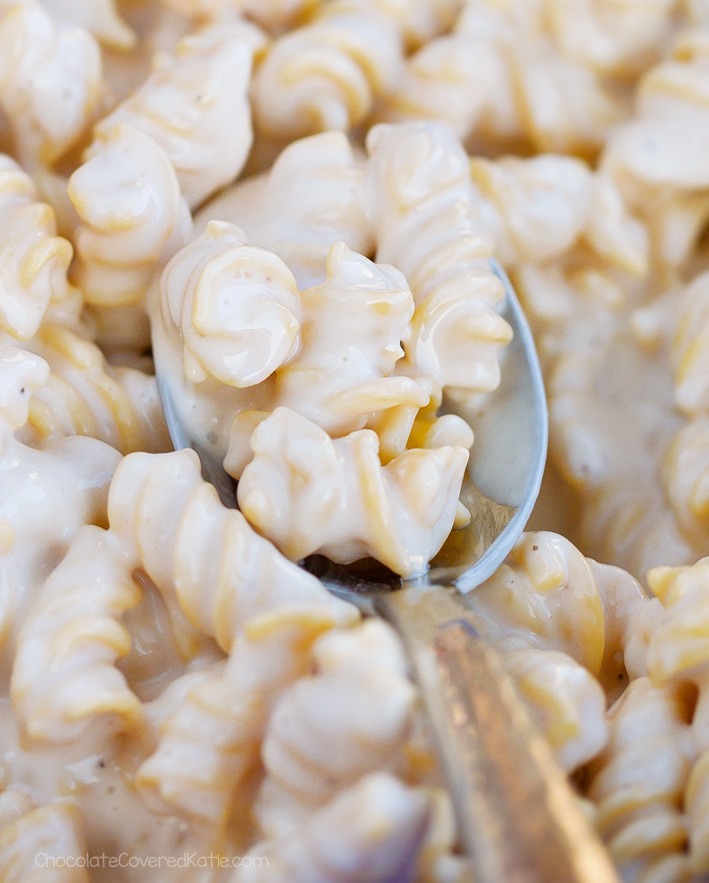 Serve with a side salad, or stir in some veggies for a healthy and filling one-bowl meal.
*For a keto version, use macadamia nuts and serve the garlic sauce over steamed broccoli, roasted vegetables, or spaghetti squash (see How To Cook Spaghetti Squash).


Creamy Vegan Garlic Pasta
Thick, creamy vegan garlic pasta sauce, ready in under 5 minutes!
Ingredients
1/2

cup

raw cashews or macadamias

1/2

cup

milk of choice

1 1/2

tbsp

minced garlic

1/2

tsp

salt

1/4

tsp

onion powder

2

tsp

oil or butter spread,

optional

pasta,

rice, or veggies of choice
Instructions
Simply combine all sauce ingredients in a high speed blender until completely smooth. (I like to add the optional oil for richness and to help sauce adhere better to pasta.) Add more seasonings if you wish – I add a little more garlic and 1/4 tsp more salt. Sometimes I'll also add a tbsp of nutritional yeast or some lemon juice to change up the flavor. Heat to desired serving temperature on the stovetop or in the microwave, then pour over pasta or veggies.

View Nutrition Facts
More Healthy Recipes For The New Year: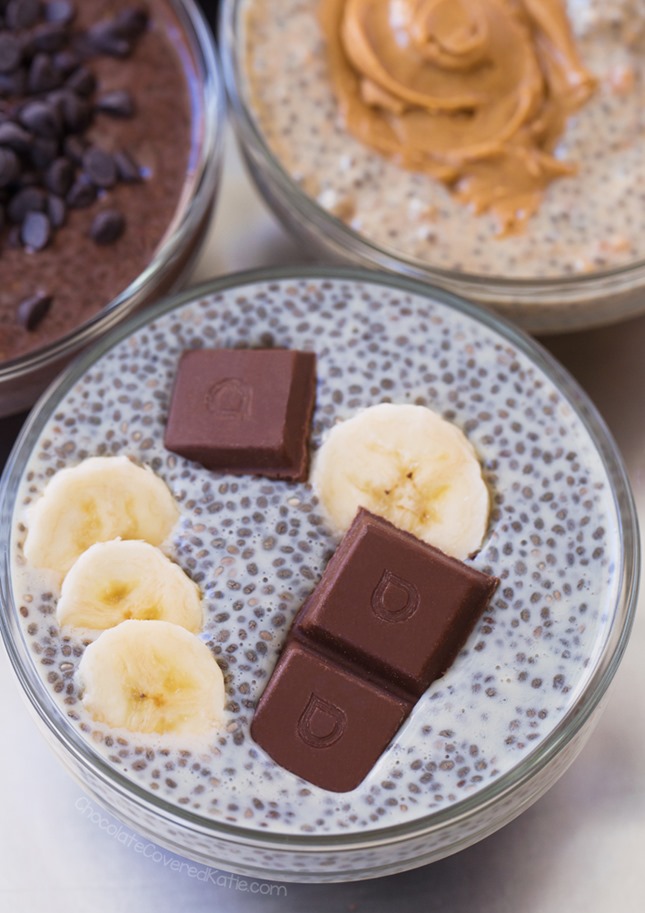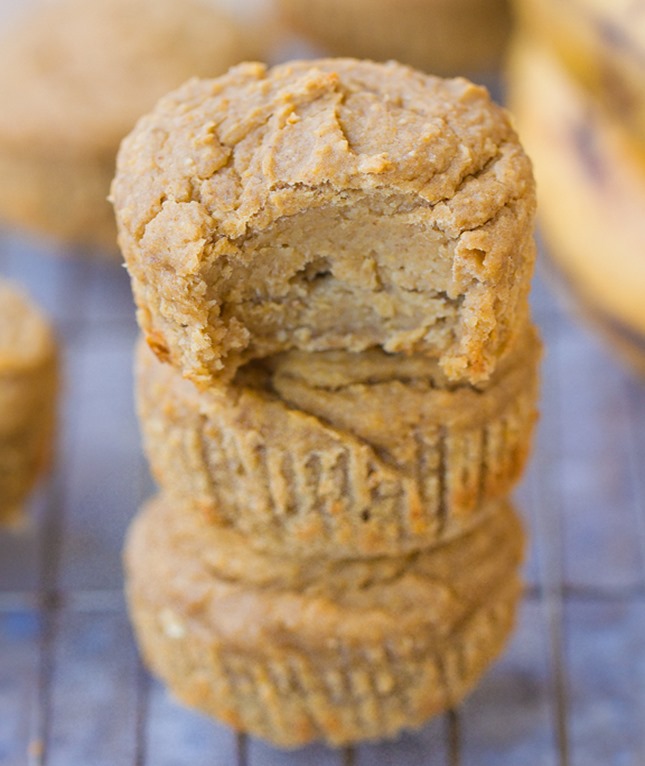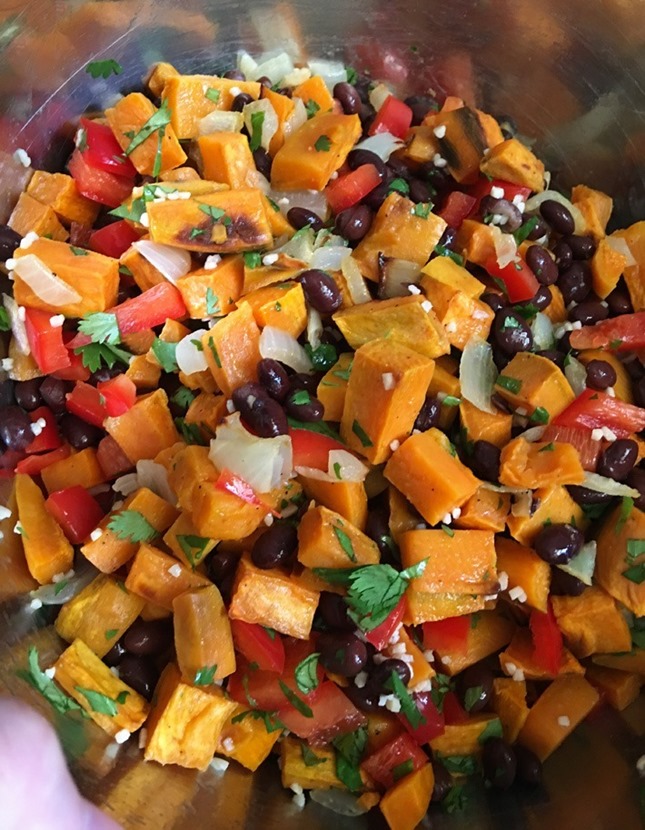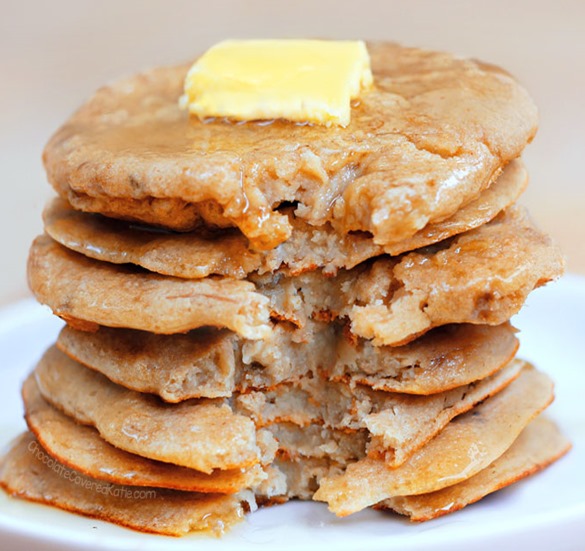 Flourless Pancakes – 3 Ingredients