Last summer, I made cupcakes for the birthday party of my then-boyfriend's sister.  The birthday girl and her guests went crazy over the completely-edible sailboat, butterfly, watermelon, swimmer, flip-flops, etc. (Pictures here) Their parents all took down my phone number, and one of the party-goers recently called me with this request: Could I please make cupcakes for her birthday? But of course!  Hmmm, now what kind of cupcakes would I be asked to make?
Perhaps she'd request shimmery, magical mermaids? Or cute, cuddly animals? With visions of Disney Princesses dancing in my head, I excitedly asked the little girl what she wanted on her cupcakes.
"Flowers," she said, matter-of-factly.
"Different flowers on each cupcake?"
"Nope; all the same."
Well o-kaaay.  It was her birthday, after all. And so, the following cupcakes were born: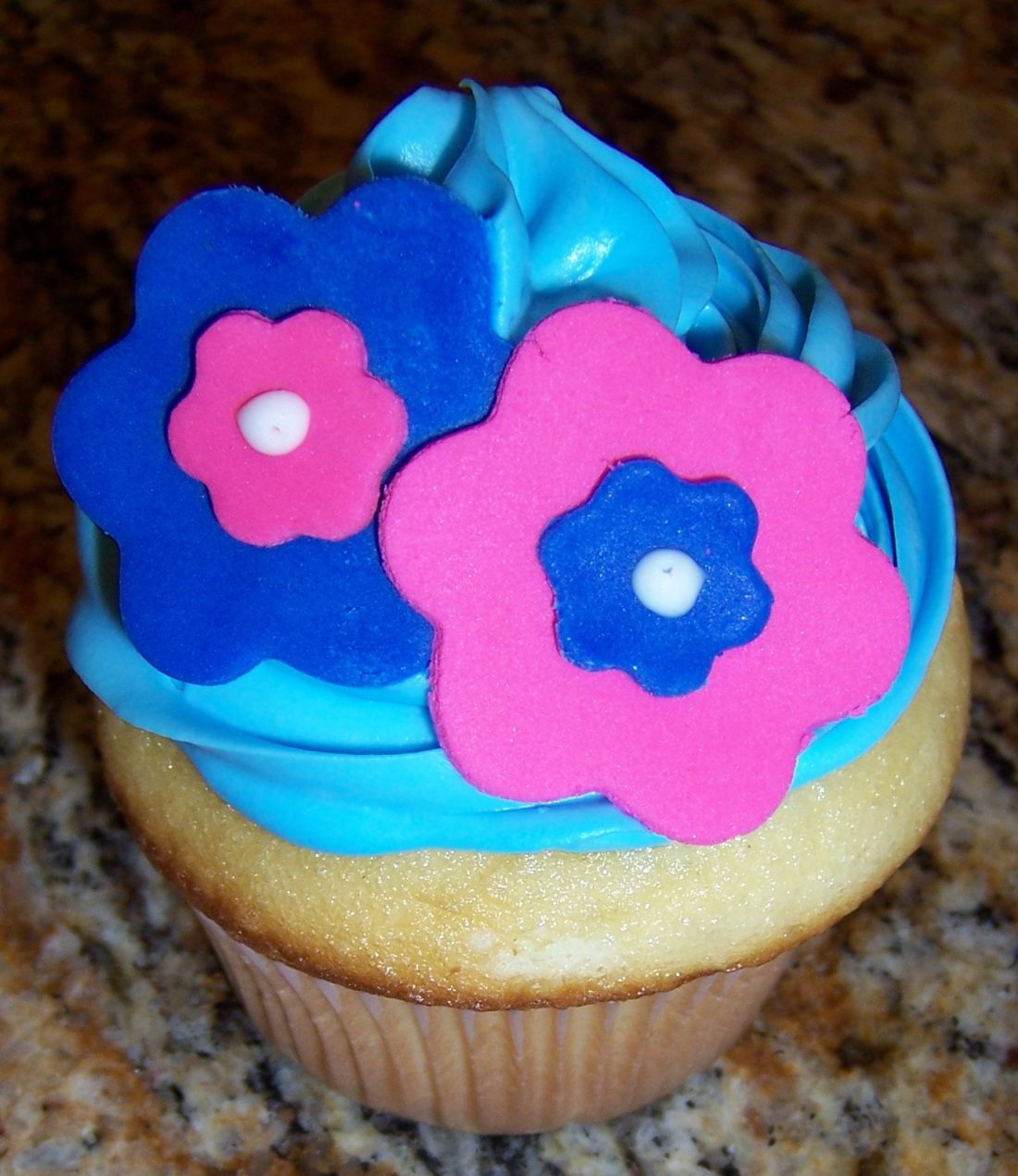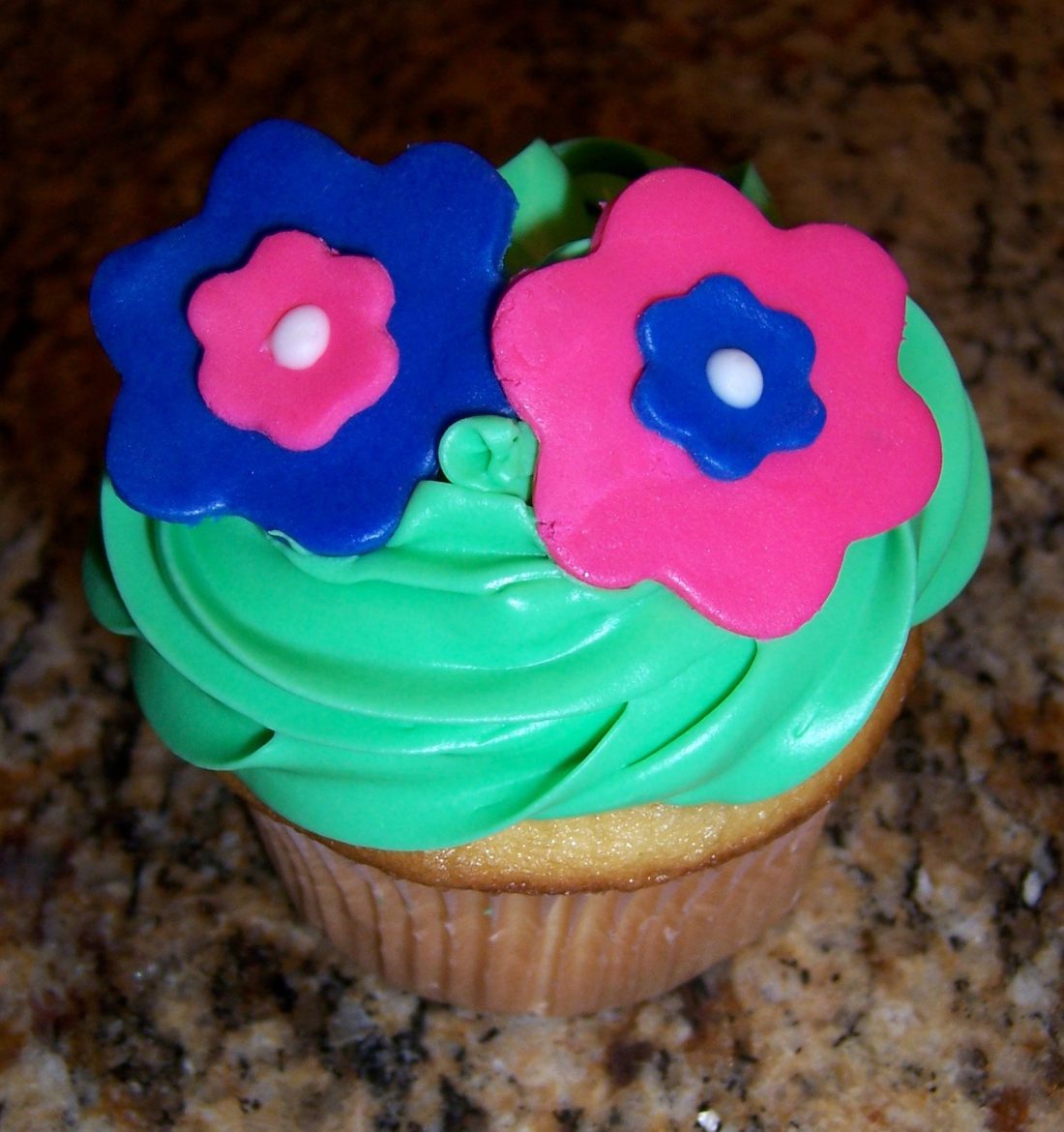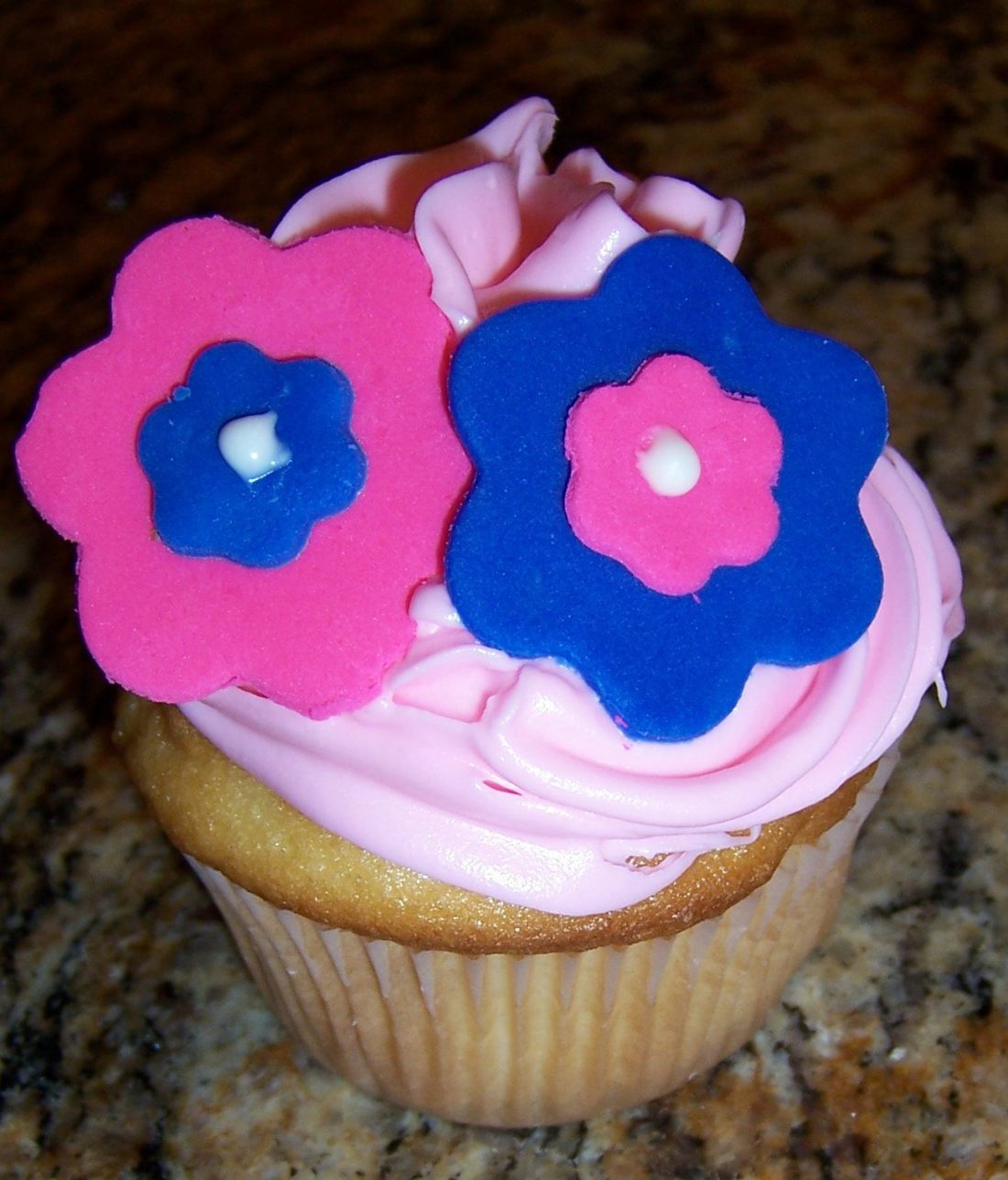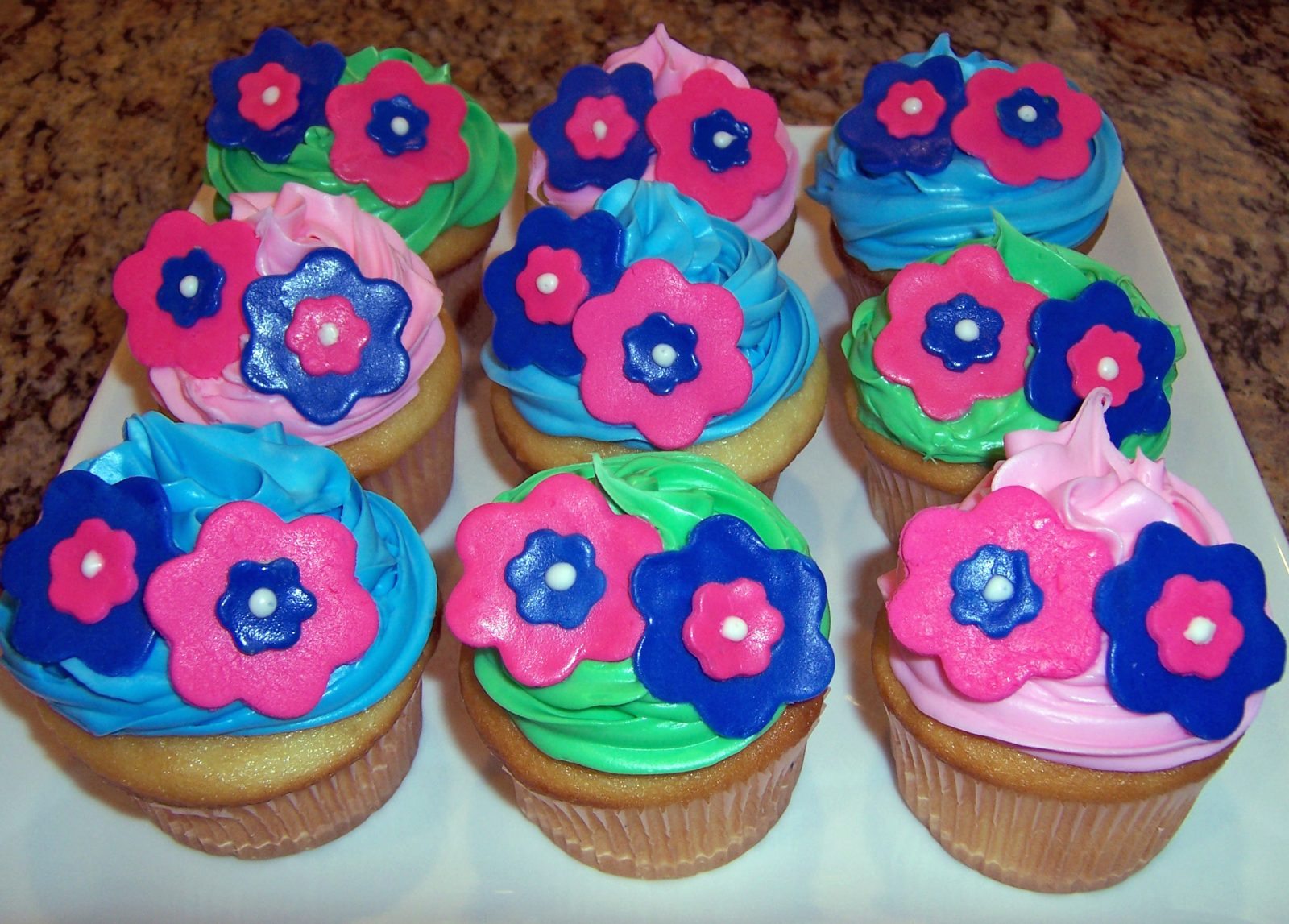 And they all lived happily ever after.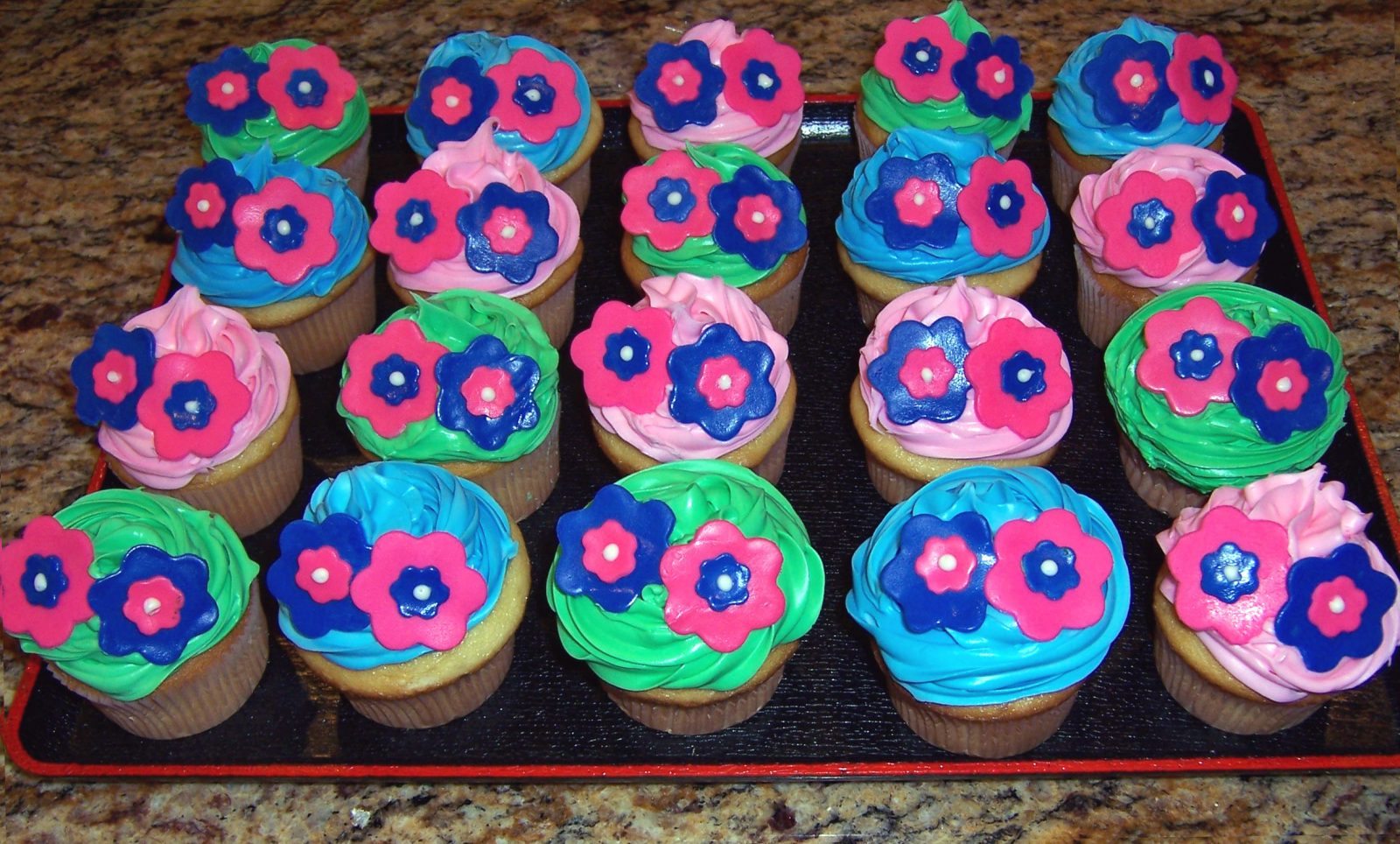 Edited to add: The cupcake recipe I used is the Classic Vanilla recipe found in Vegan Cupcakes take over the World.  I used the same frosting as in this post.  (I colored the frosting with Wilton food coloring.)  And the flowers are made of fondant, which means they're 100% edible!