Healthy Cake Nutrition Facts, for a double-layer slice: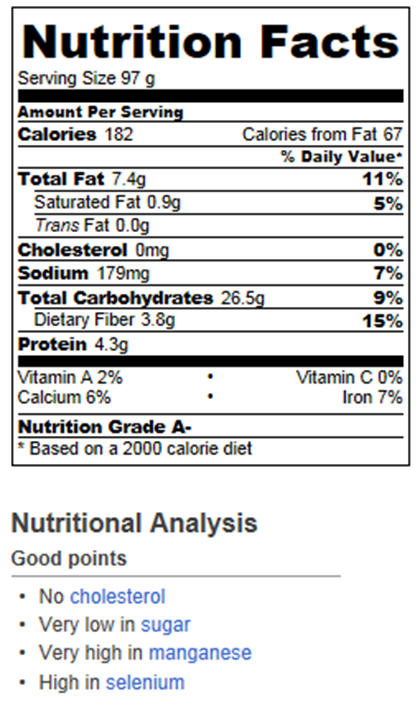 Weight Watchers Points Plus: 5 points per double-layer slice
Above calories and nutrition information are for two layers of cake, or 1/8th of the entire recipe. Calorie Count gave it an A- nutrition grade. Pretty good for a cake! 🙂
The recipe can be sugar-free if you use the options for xylitol and stevia—both of which are all-natural (non-chemical) sweeteners. But even if you use ALL sugar instead of either stevia or xylitol in this recipe, it will STILL have half the sugar of Pillsbury cake in an equal-sized serving. (Unfrosted, Pillsbury has 20g sugar for 43g. Even without using any sugar substitutes, this healthier cake has just half that amount for 43g.)
Return: Healthy Cake Recipe.