With sweet cherry filling and an irresistible buttery oatmeal crumble, this homemade cherry pie is actually GOOD for you!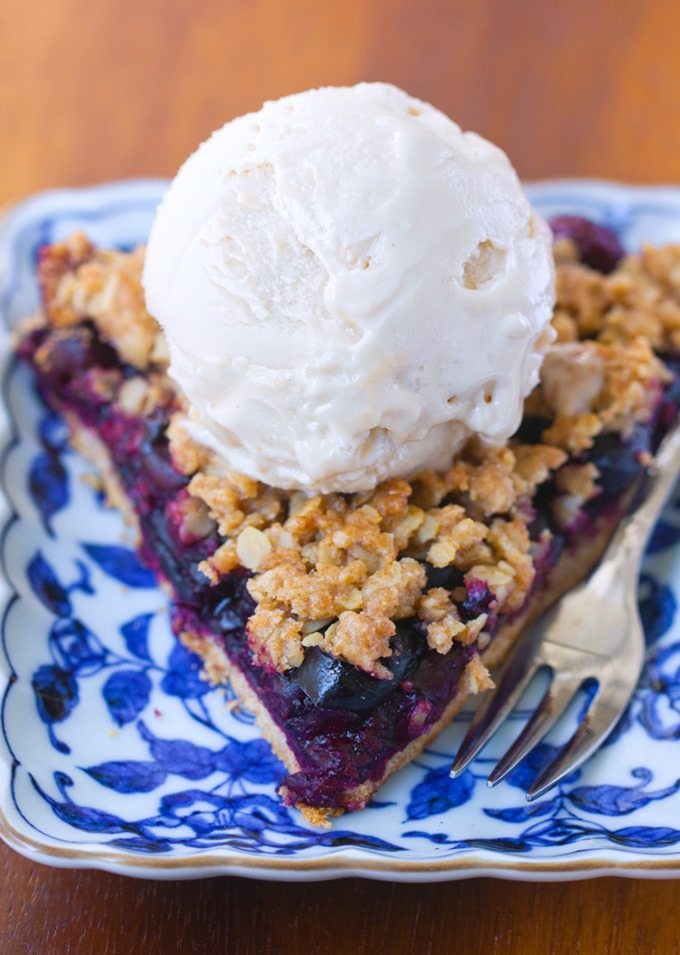 I'm one of those people who makes friends everywhere.
I rarely have my iphone out in public and much prefer talking with people around me. About a year ago, I took the metro in DC to see the cherry blossoms at the Tidal Basin. It was the first nice day of the year, and basically every other person in the city must have had the same idea as I did. Riding the train felt like trying to stuff five days worth of clothing into a suitcase that only holds two. Personal space was not an option.
I started talking with the guy standing next to me, and when the train reached our stop, we continued to talk. We made our way to the Tidal Basin and discovered it bursting with so many people there was barely any room to move, let alone take a picture of the cherry blossoms that wouldn't end up including a pack of tourists in the background. So we abandoned our plans and went over to a less-crowded area of the city to continue our conversation.
I may have gone home without any pictures, but what I gained that day (we are still friends!) was worth so much more.
This homemade oatmeal crumble cherry pie is made in honor of this year's cherry blossom season. Topped with a generous serving of my favorite Healthy Ice Cream Recipe (egg-free, vegan), the healthy cherry pie was the perfect Easter dessert!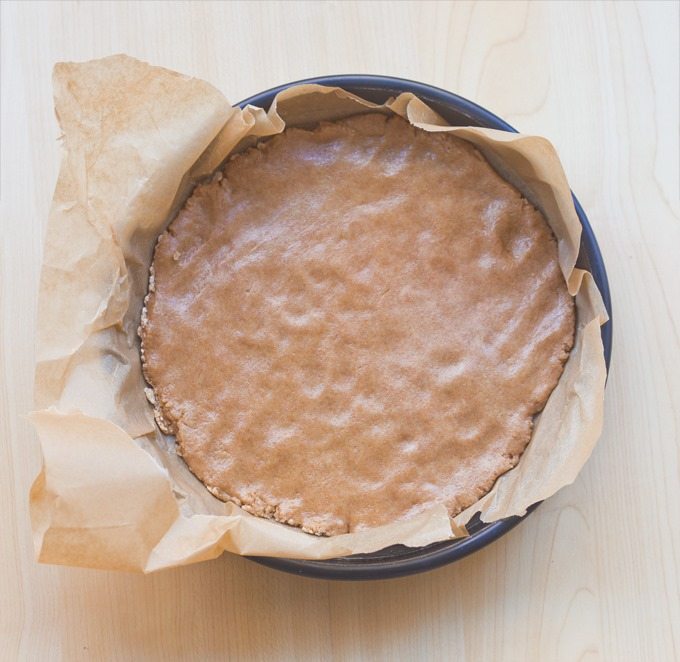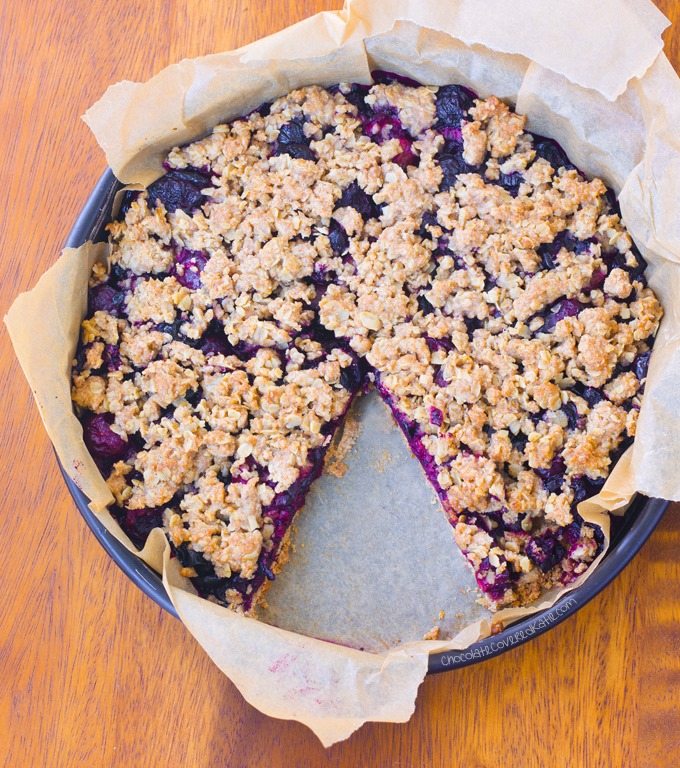 I used a combination of black and red cherries, giving the pie its gorgeous two-toned appearance.
And when it came time to view the cherry blossoms this year? I was much smarter and skipped the Tidal Basin in favor of some less-touristy areas. I guess this means I'm a local now.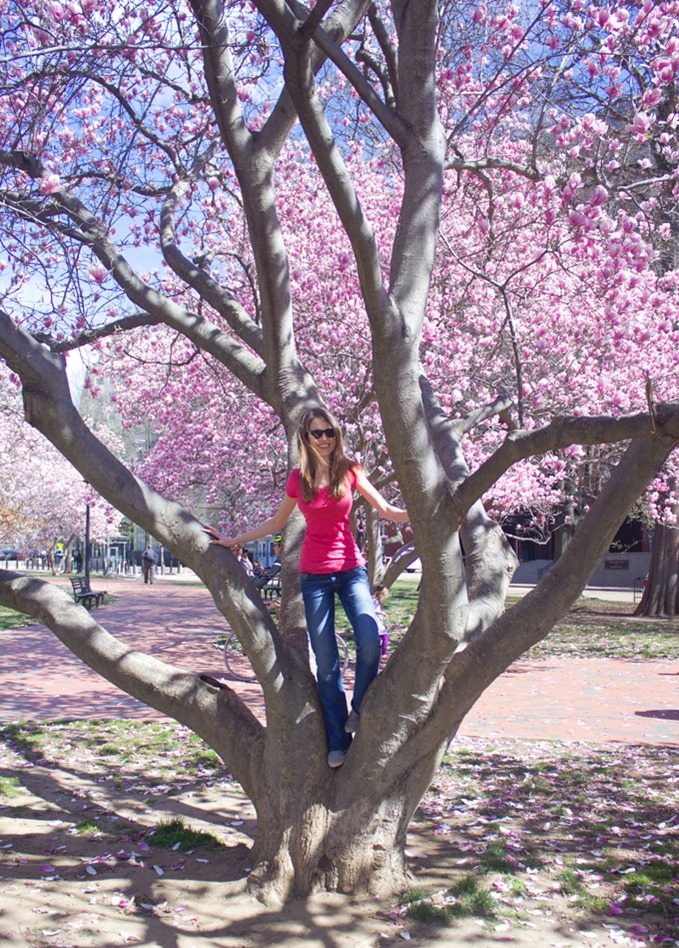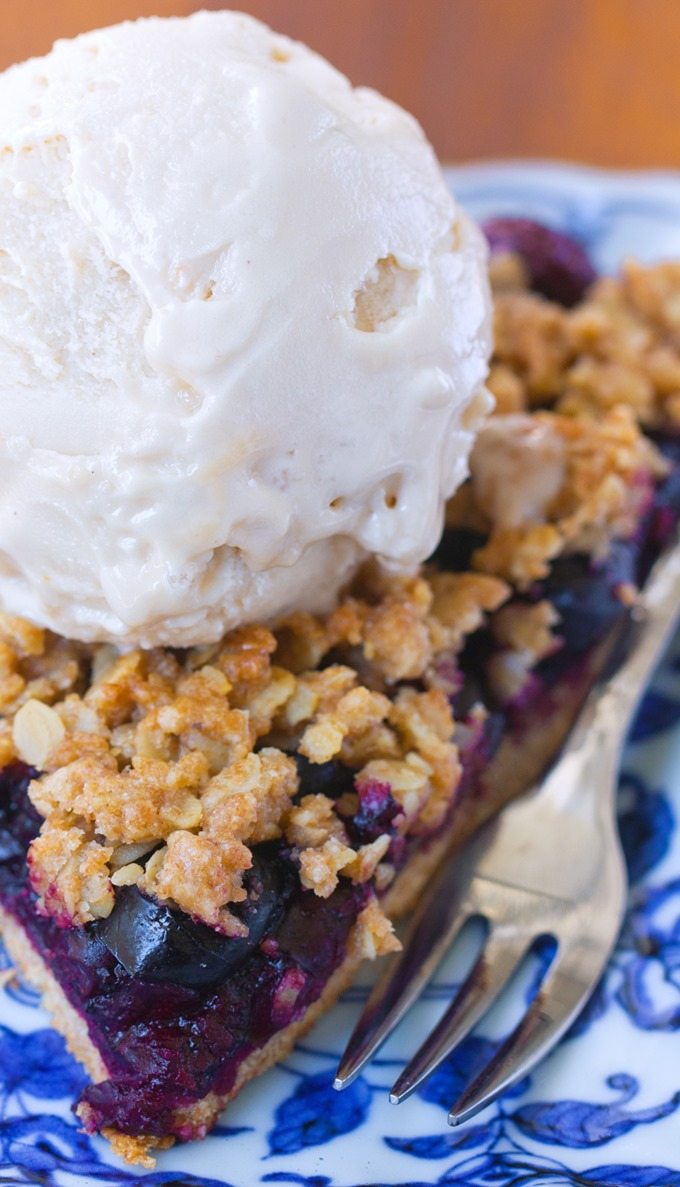 Clean Eating Cherry Pie
Adapted From: Healthy Apple Pie
Oatmeal Cherry Crumble Pie – Clean Eating Recipe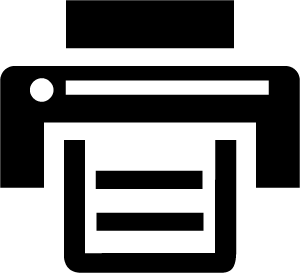 Print This Recipe
[mrp_rating_result show_count="false" show_rich_snippets="false"]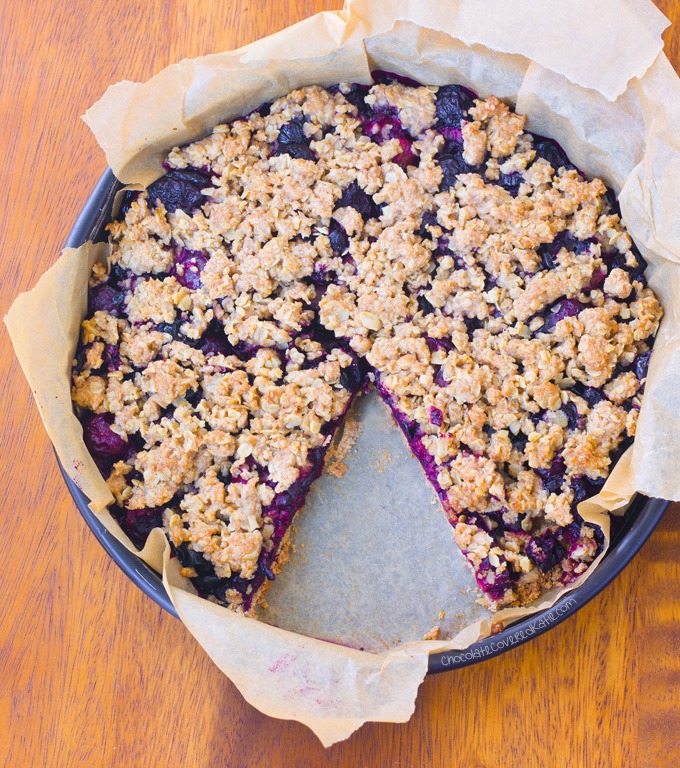 Ingredients
1 1/3 cup spelt, white, or sorghum flour (160g)
1/4 tsp salt
3 tbsp pure maple syrup, honey, or agave
1/4 cup oil (44g)
3 cups pitted, chopped cherries (Tip – I buy frozen because they are already pitted) (400g)
pinch stevia OR 1 tbsp sweetener of choice
1/2 cup rolled or quick oats (40g)
1/2 cup spelt, white, or sorghum flour (60g)
1/8 tsp salt
2 tbsp pure maple syrup, honey, or agave
scant 1/8 tsp uncut stevia OR 4 tbsp granulated sugar
3 tbsp oil (33g)
Instructions
*If you don't have an 8-inch pan, the pie also works in a 9-inch pan if you double the entire recipe.
Preheat the oven to 350F, line the bottom of an 8-inch round pan, springform, or removable-bottom tart pan with parchment, and set aside. In a large mixing bowl, combine the first two ingredients, then stir in the 3 tbsp maple syrup and 1/4 cup oil to make a dough. It will seem dry at first, but just keep stirring until it turns into a dough. Smooth evenly into the prepared pan. Press down hard, and bake 12 minutes on the center rack. Toss the cherries and pinch stevia or tbsp sweetener, then spread evenly over the baked crust. In a third bowl, combine all remaining ingredients. Sprinkle the crumble evenly over the cherry layer. Bake 50 minutes. Allow to cool 20 minutes before removing the springform or cutting slices.
Link Of The Day: