Per Pop Tart: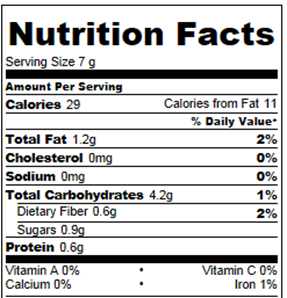 WW Points (new system): 1 point per pop tart
Nutrition information, calculated via caloriecount.com, is based on gram measurements for 18 pop tarts. Each includes two rectangles, 3/4 tsp filling, and the amount of glaze shown in the photos (1g per pop tart). In other words, the above info is for one finished pop tart, not just one rectangle.
Gluten-Free Pop Tarts:
I did not have any luck with my gluten-free trials of this recipe. However, I know many of you are more knowledgeable than I am when it comes to gf baking. My challenge to whomever wishes to try: Make a gluten-free version of this recipe and report back. I'll post any successful recipes, giving credit to the creators, so everyone can benefit.
Update: Readers Kylie and Chloe both had success using Bob's gluten-free flour mix, and Amanda had success when she made them with SimplySavoryFoods' all-purpose gf mix, as long as she rolled the dough a bit thicker. To see their comments: click here. 
(For easier reading, I modified the dates on their comments so all gluten-free-trial comments will appear in the same place on the post.)
Step-by-Step Photos: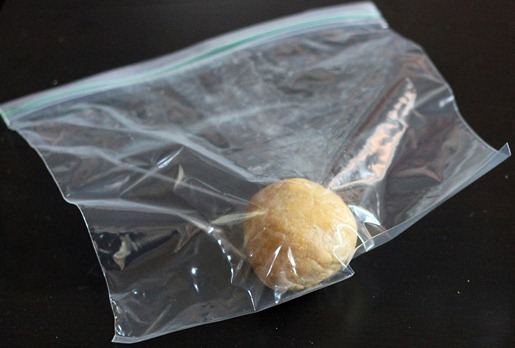 Form a ball inside a gallon-sized bag.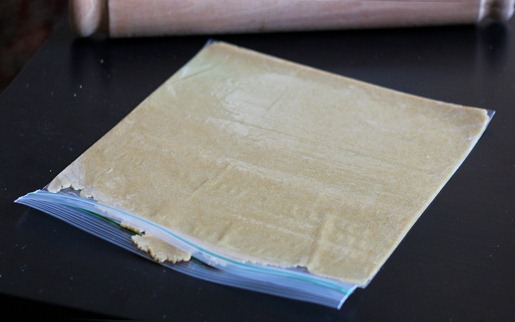 Roll out very thinly.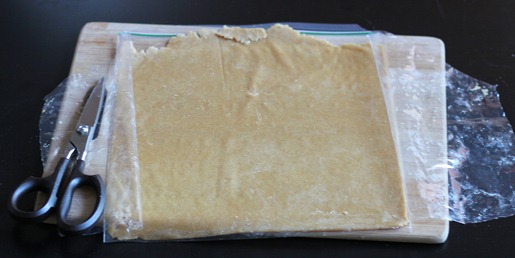 Cut open bag.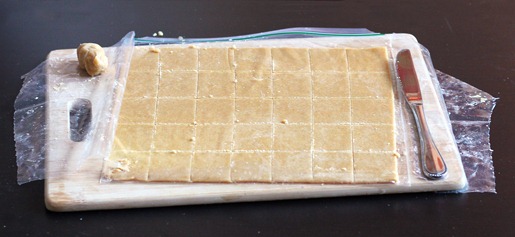 Make rectangles. Re-roll extra dough (shown on left of photo) if desired.
Recipe found here: Healthy Pop Tarts.