Helloooo Chocolate Sprinkles!
Many of you had the same query about the Dark Chocolate Brownie Batter Dip.
"What am I supposed to dip in it?" Really, you can dip anything: bananas, strawberries, graham crackers, pancakes, your fingers… you can even mix it into oatmeal or ice cream! Or you can get really, really naughty and spread it on cookies…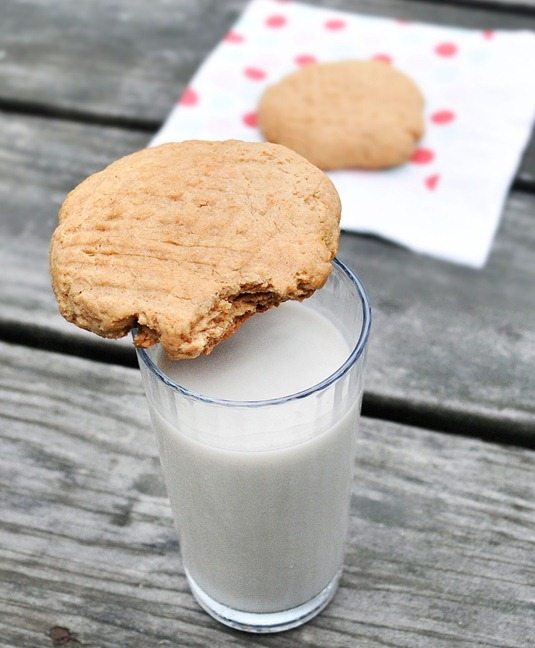 Are you a single lady?
If you are, be sure to check out the list of Over 100 Single Serving Healthy Dessert Recipes.
If you are not a single lady, you can easily double or triple the following recipe to make multiple soft and chewy peanut butter cookies. I wouldn't do that, though. Nope, what I'd advise is to wait until no one else is home and then make this recipe and keep it all to yourself. Muahahahahahahaha!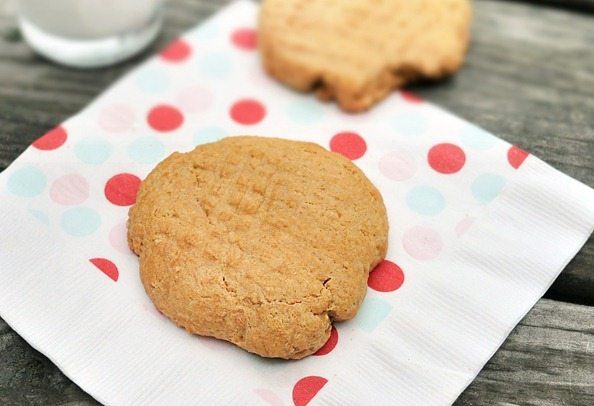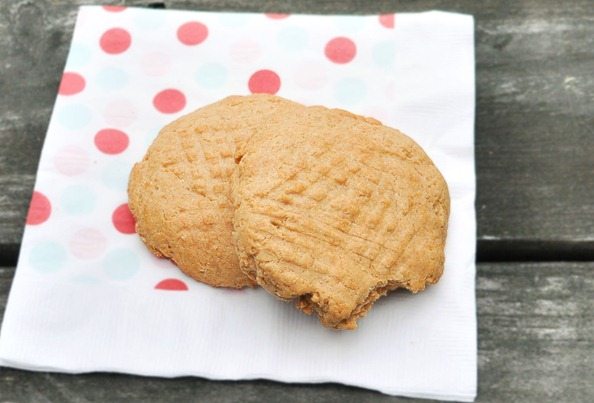 Ooh look, a bite mark. I wonder how that got there…
Single Lady Peanut Butter Cookie
(Makes 1 or 2 cookies)
2 tbsp flour (I used ww pastry)
1.5 tbsp peanut butter
1/16 tsp baking soda
very scant 1/16 tsp salt
1/4 tsp pure vanilla extract
1.5 tbsp agave or maple syrup (Or use 3/4 tbsp each sugar and brown sugar, or 1.5 tbsp xylitol)
1 tsp applesauce (or more, if using dry sweetener)
optional: add some chocolate chips if you wish!
Mix dry ingredients. Add pb and wet ingredients. Mix well and form into one or two cookies. Flatten into cookie shapes and bake in a preheated oven at 350F for 8-10 minutes. (I used my toaster oven. Readers have reported success in a microwave as well.) Note: if you use liquid sweetener, it'll be more cake-y. If you use the sugar, it'll be more chewy.
No oven? Try these: No-Bake Peanut Butter Cookie Dough Cookies.
Or, who says you can't just eat the raw dough of this recipe? The best thing about vegan baking is that you're able to eat raw cookie dough sans worry!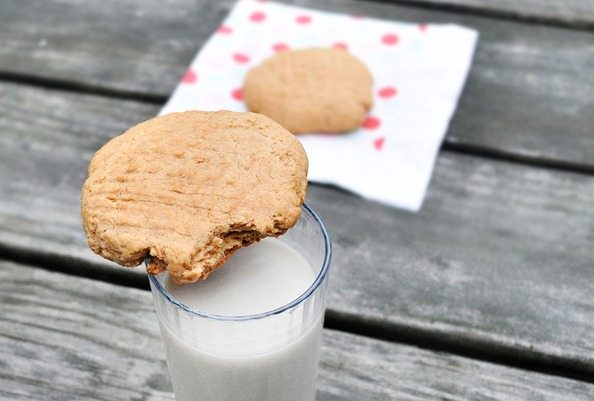 Do you usually cook just for yourself?
Or do you cook for your kids? Or for a significant other? I actually don't often cook for one. There is a hungry man in my life, and his name is Mr. Freezer. Because I'm super-busy and also don't like to spend hours preparing meals, I often cook in bulk, doubling a recipe. Leftovers are fed to the insatiable freezer man. I also like quadrupling pancake recipes and storing leftovers in the freezer. It makes breakfast much faster, and I only have to clean once. Less cleaning is always a good thing! If you're like me, and don't want to cook for one, try the following:
—–>Secret Peanut Butter Cookies – a popular recipe for parties and barbecues<—–