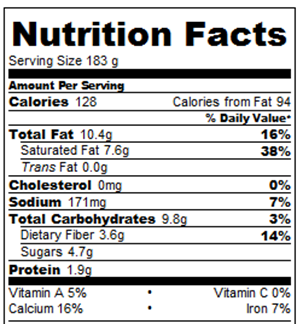 Weight Watchers Points Plus: 4 (including the milk)
Above information is for 1/4 of the entire recipe (including 2/3 cup almond milk), or each 24-gram chocolate bar plus the milk. Information was calculated via caloriecount, using gram measurements, and will vary depending on your milk of choice.
Substitution Notes:
I haven't tried this recipe with stevia… Texture-wise, I think it'd work; but I can't vouch for the taste.
I also can't really think of a good substitute for the coconut butter. Maybe if you wanted to just do "one ingredient" hot chocolate sticks, you could just melt chocolate chips (or semi-sweet chocolate), pour into candy molds, and harden. But I haven't tried it, so I really don't know what would happen (Would it be sweet enough? Chocolatey enough?) if you then placed the chocolate into hot milk.
Click to Return to the recipe.