I woke up at 10AM, which is about 3 1/2 hours later than usual. No worries; I just skipped first breakfast and continued on like it was any other day. I'm at my aunt's beach house on Long Island.
The trip here was pretty uneventful… but then again, I was unconscious for most of it! So, was the plane ride worth it? To answer, here's a picture of the view from my balcony: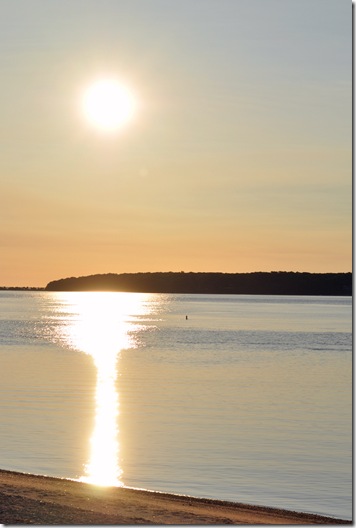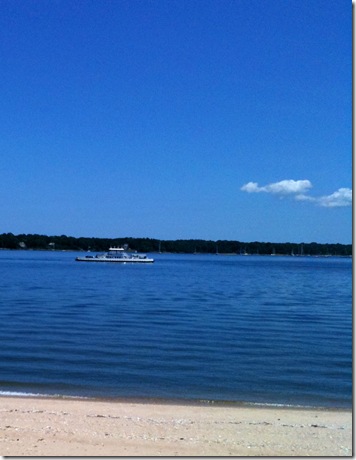 100% worth it!
Plus, I get to be with my whole family—sister included. And Molly and Henry too!!
My parents drove here last week (36 hours in the car = crazy parents), and brought Molly and Henry with them. The puppies loved the car ride; they had the entire back to themselves, with one bed set up on each side. But come trip-time, Henry abandoned his bed and cuddled up next to Molly. Awwwww times a million.
More awwww times a million, below: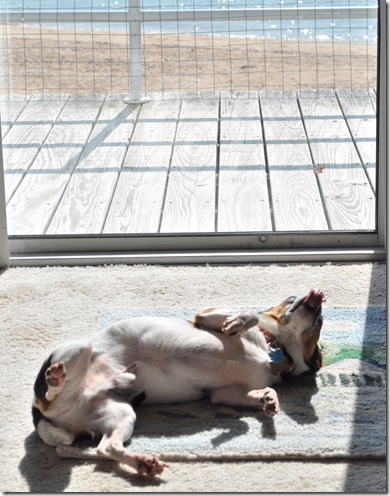 Where there is sunshine, Henry follows.