The question that makes mothers everywhere cringe.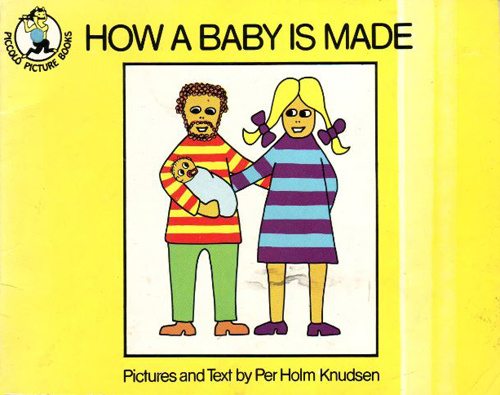 Warning: the above is shockingly graphic for a childrens' book. But it makes a hilarious addition to any college party.
(The seniors read this book to us when I was a freshman in college. I really don't know how I would've reacted if someone read it to me when I was a child!)
Fudge Baby FAQ:
Q and A for the Fudge Babies and Homemade Larabars.
I've gotten a lot of questions about the Larabar recipes, and so I thought it'd be a good idea to answer them all in one place. That way, you don't have to click a million links to find the answers!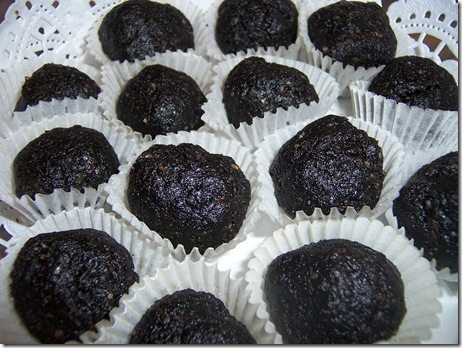 Fudge Baby FAQ
1. Question: I don't have (or don't like) walnuts.  Can I sub another nut?
Answer: Of course! I've had a lot of success with cashews.
(In fact, I like the Homemade Cashew-Cookie Larabars  even better than the original fudge babies), and I know others have successfully made the balls or bars with almonds, pistachios, peanuts, pecans, Brazil nuts, etc.
2. Question: Must I use the fancy-schmancy, expensive dates from Whole Foods?
Answer: No, the Sunmaid packaged dates, available in mainstream grocery stores, are perfectly fine!  They're what I usually use.  They seem softer, which makes my Magic Bullet happy. And they're pre-pitted!
3. Question: I don't have a food processor.  Does a Magic Bullet work?
Answer: Definitely. I usually make them in the Magic Bullet.  But you'll want to halve the recipe if you're making the original fudge babies.
4. Question: Do I need to refrigerate these bars?
Answer: Nope!  (But you'll probably want to fridge the Raw Macaroons and Mounds Babies.)  And they freeze well.
7. How many cups of dates is 80 grams?  I don't have a food scale.
Answer: 80 grams of dates is roughly 1/2 cup, tightly packed.  I list gram amounts because measuring in grams gives a much more precise amount.  For example, a cup of dates is a very vague measurement: there's a big difference between a loosely-packed cup of dates and one that is jam-packed.  In many recipes, things like this wouldn't matter… but sometimes such discrepancies can throw off an entire recipe.  Conversely, 80 grams of dates is 80 grams of dates, no matter how you look at it.
8. Question: How many calories are in each ball or bar?
They're pretty comparable, gram for gram, to commercial Larabars.
I calculated the stats for one version here: Samoas Babies Calories and Nutritional Info.
Tips and Tricks:
I like to transfer the mixture to a plastic baggie and smush it all together first in there.  That way my hands don't get as sticky: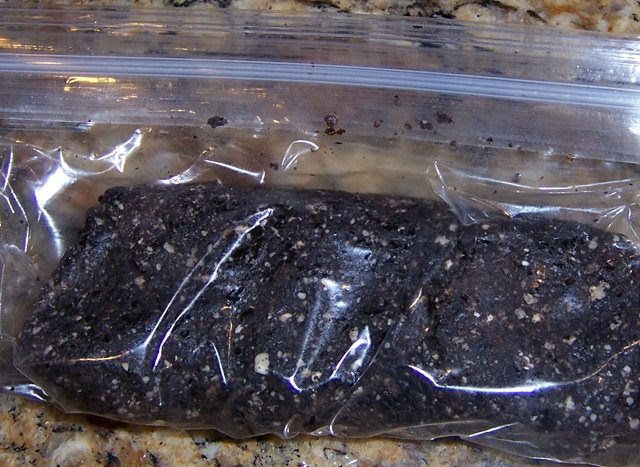 Use cookie cutters to make fun shapes.
Do you remember when you first found out how babies are made?
I was in third grade, and I told my mom, "That's it; I don't ever want to make you a grandma!"