Oh my chocolate stars.
Yesterday was my blog's busiest day ever.
I guess everyone really liked the Homemade Nutella!
A large portion of the visits are apparently coming from facebook and twitter, which must mean people are sharing my page with friends—I'm so incredibly grateful to everyone who's ever shared my page! Without your amazing continued support, Chocolate-Covered Katie would not exist. Thank you!!
To show my thanks…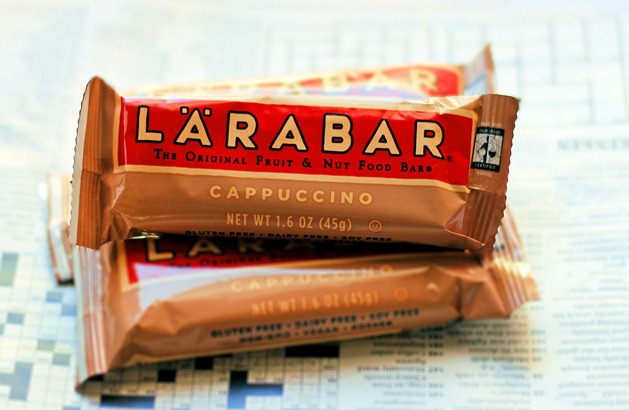 A few weeks ago, these bars showed up on my doorstep:
The new Larabar flavor: Cappuccino.
To be honest, I still like their chocolate flavors best! (Chocolate Jocalats and Cookie Dough Larabars are my favorites.) So I thought I'd pay it forward with these coffee-flavored bars, offering the uneaten ones up in a giveaway: I'll send a bar to each of two winners.
This giveaway is now closed.
Congrats to:
Email me at chocolatecoveredkatie AT msn DOT com with your addresses :).