These.
Are.
Addictive.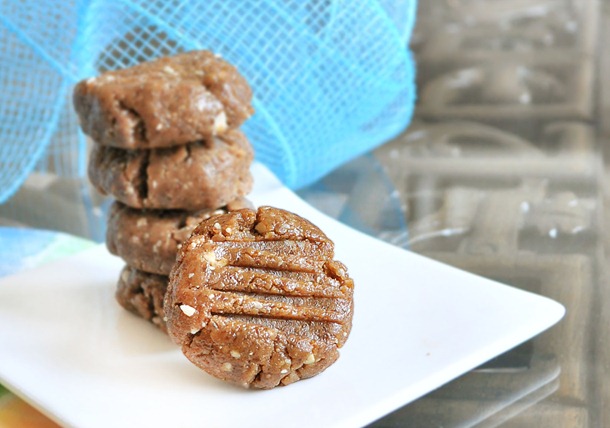 Very addictive.
So addictive you can't eat just one.
So addictive you can't eat just two.
So addictive they should come with a warning label.
Oh so very addictive.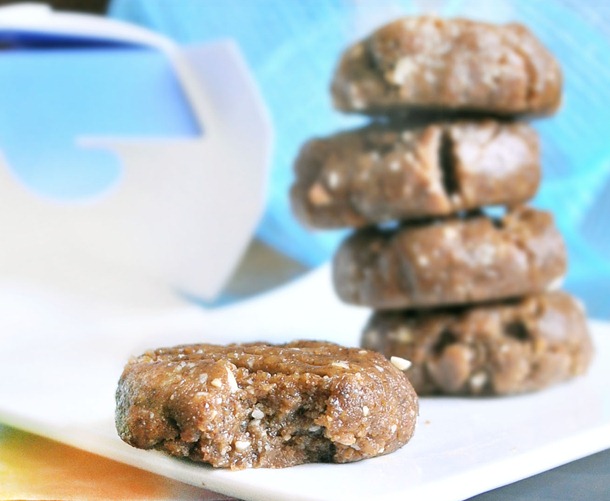 Not for sharing.
Normally, I am very good about sharing my desserts with any friends who show up at my door. (And due to the fact that my friends know I make desserts for a living, inevitably someone will always show up at my door.) But as soon as I made these cookies, I knew I had something special on my hands. Therefore, I barred the door shut.
And contemplated building a moat around my house.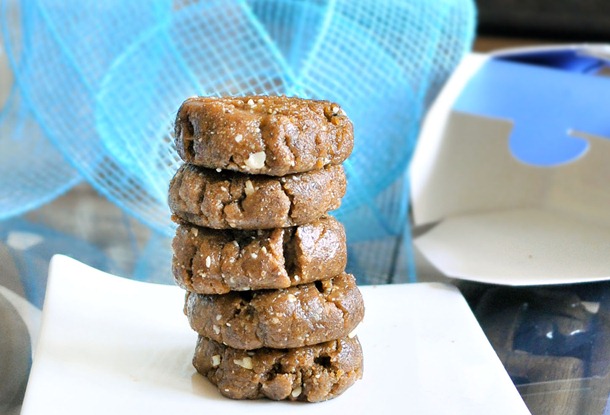 With crocodiles.
Hungry crocodiles.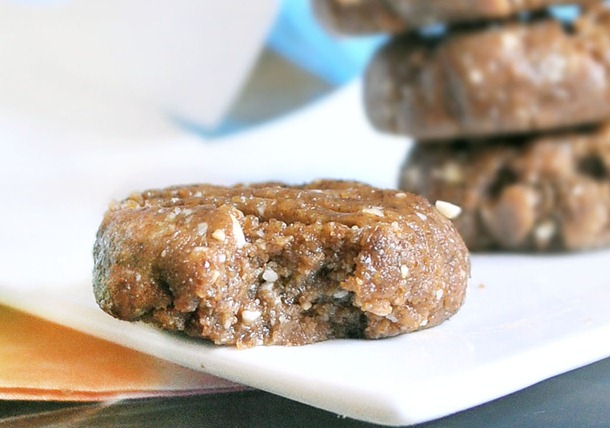 I've had way too much fun with the commentary on this post.

Peanut Butter Cookie Dough Cookies
Peanut Butter Cookie Dough Cookies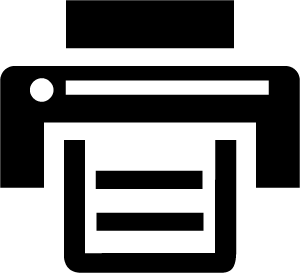 Print This Recipe
[mrp_rating_result show_count="false" show_rich_snippets="false"]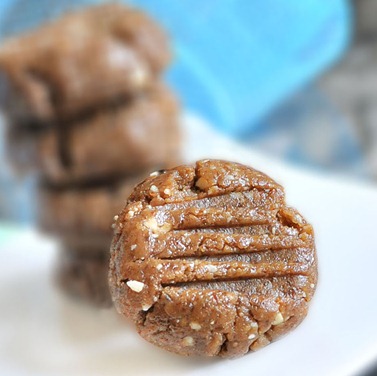 Ingredients
1/4 cup peanut butter
1/4 cup plus 3 tbsp raisins
salt to taste (I used a little over 1/4 tsp, but I like salty pb cookies!)
2 tbsp roasted, unsalted peanuts (If you can only find salted, reduce or omit added salt)
1/8 tsp pure vanilla extract
Instructions
Throw everything into your food processor (I used an Osterizer) and combine until very smooth. Roll into balls, cookies, bars, or simply eat shovel the dough into your mouth, straight from the machine. Dough can be stored on the counter, in the fridge, or in the freezer.
Or in your belly.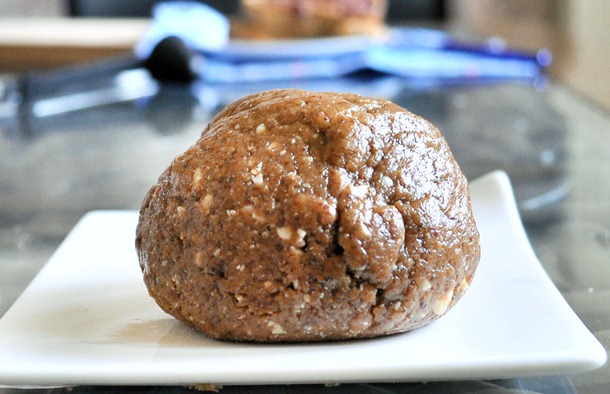 These cookies taste like eating unbaked peanut butter cookie dough.
Mmmmmmm a giant ball of peanut butter cookie dough.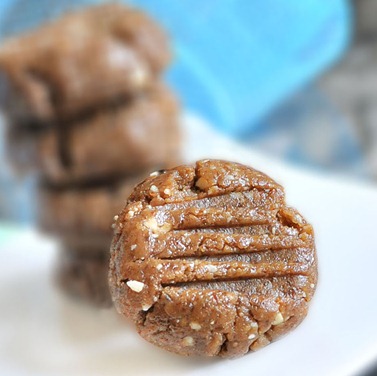 Question of the Day: Hmmm I can't think of one. I'm too busy dreaming about how addictive these peanut butter cookies are!
Thanks for all the comments today on the Chocolate Covered Katie Facebook Page.