Question for everyone:
Do you have any ideas for portable healthy snacks?
I've been trying to post more lunchbox-friendly recipes lately, because kids are going back to school and therefore will have no use for messy recipes like Dark Chocolate Brownie Batter Dip.
A lot of people have been asking me for good portable snack recommendations. I thought I'd throw the question out to y'all so you can help each other out. If you have any recommendations for snacks that are good to take on-the-go, feel free to leave your suggestions!  Below are a few of my snack recipes that are easy to transport: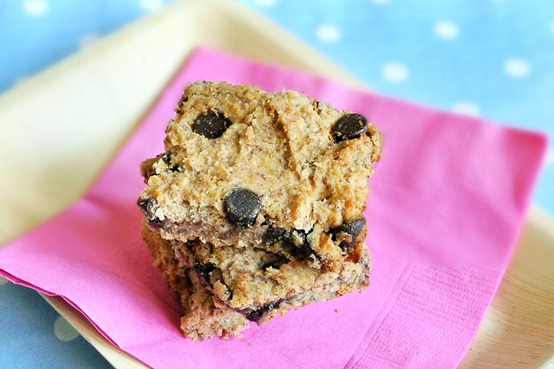 These are a big hit every time I make them for kids. The children never seem to be scared by the fact that the blondies contain oats and beans. They only care that the blondies taste good! Kids are so smart.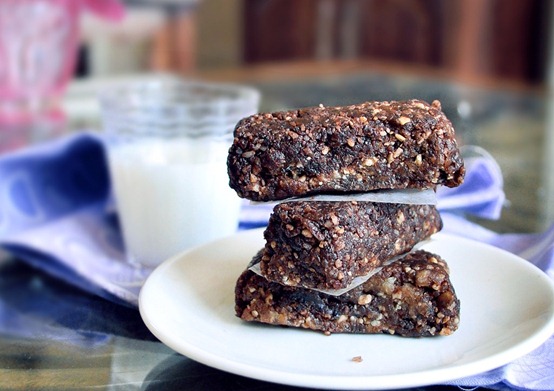 Much cheaper than store-bought Larabars, and they taste better too. Plus you can customize them. One of these days, I'm going to splurge on freeze-dried raspberries so I can make chocolate-raspberry Larabars.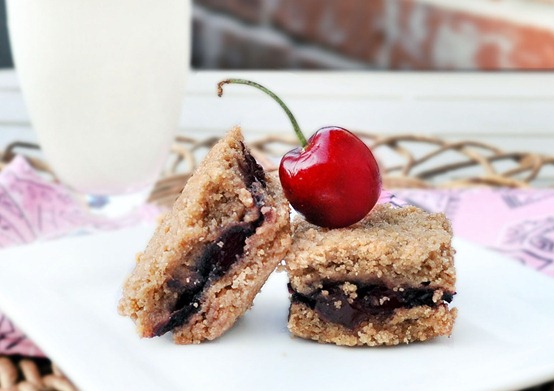 So soft and sweet and buttery… and so healthy you can have three!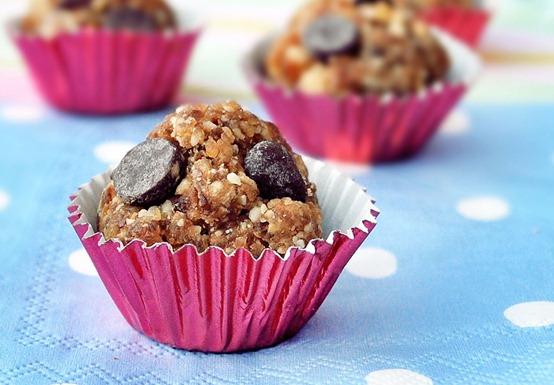 Chocolate Chip Cookie Dough Babies
These are one of my favorite portable snacks. I often make them in bar form, so they're like a homemade version of my favorite Cookie Dough Larabars.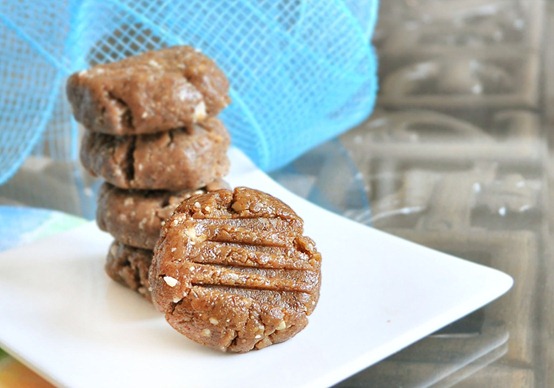 Peanut Butter Cookie Dough Cookies
New obsession. I'm sorry; I'll try to refrain from mentioning them again for a period of… oh, probably around two hours.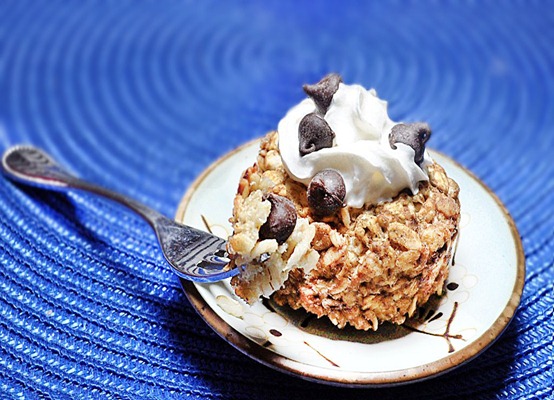 Also known as Boatmeal. One of the most-popular recipes on my blog. This makes a really good "on the go" breakfast, and you can easily make it up the day/night before.
You could also make this recipe into traditional rice-crispy treat squares. Sorry, they won't come wrapped in shiny turquoise.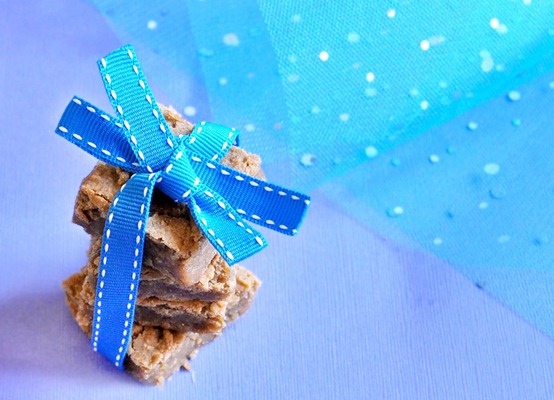 I made these for the birthday party of a friend's daughter, and the kids went crazy for them. Just remember to include a wet napkin if you pack one of these in a lunchbox. They can be a bit sticky, thanks to the jelly.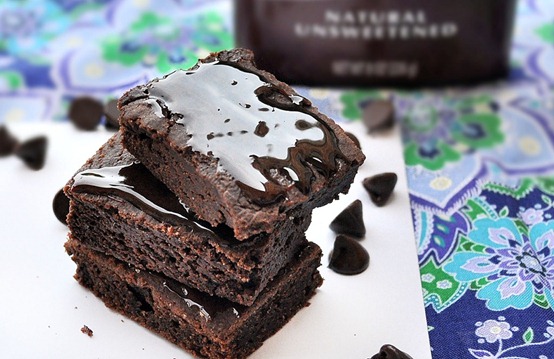 Another one of my favorites. Pretty much, if a recipe has chocolate, it's my favorite. Bonus points for "fudge" in the title.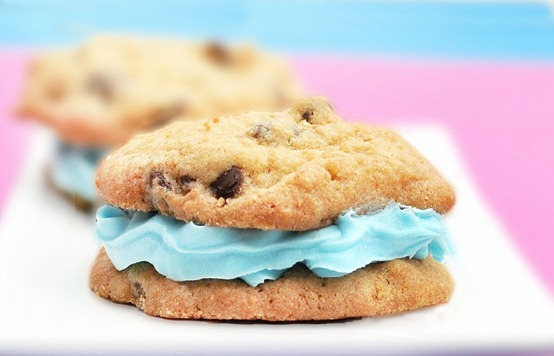 Healthy Chocolate-Chip Cookies
I have yet to meet a person who doesn't like chocolate-chip cookies. Truly, they must be the most beloved snack food in America. Well, maybe it's a tie with potato chips. Everyone seems to love potato chips. But I would much rather have chocolate-chip cookies!
Question of the Day:
What are your favorite snacks to bring when you're on-the-go?
Feel free to leave suggestions for packaged snack products as well as recipes, and leaving links is fine too. The point of this question is to help inspire others who are looking for ideas. So list as many ideas as you wish!