I wasn't planning to post anything today.
But that unfortunately changed after I started receiving a lot of very angry emails… for something I didn't actually do!
If you were one of the thousands of people who received an email message from Pinterest yesterday, saying I reported your pin and didn't want you to pin my recipes, this is absolutely NOT true. I have no idea why they'd send out such a message… It's either spam or a very strange Pinterest glitch. Pinterest not working much?
As is obvious by the fact that I have a pin button and a Chocolate Covered Katie Pinterest Board, I very much love and appreciate when people pin my recipes. My Pinterest board has already lost followers from this, and goodness knows how many people will never pin my recipes again because they think I don't want them to! Nothing could be further from the truth.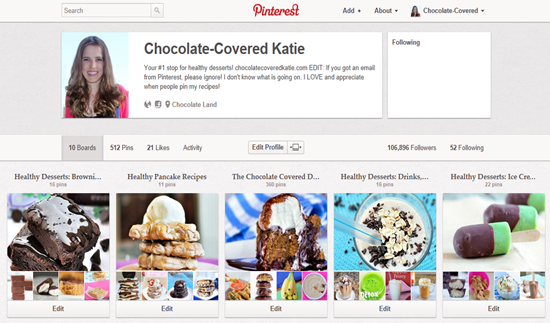 Pinterest does know about the issue, and they're working on resolving it. In their words, "…this is a big deal and we really messed up. I'll have our copyright team look into this ASAP." Hopefully their help desk will be able to reinstate all of the chocolate frosting shots pins they deleted from your boards! In the meantime, please accept my apologies for everything, and do not worry about pinning or repinning from my site in the future… I always appreciate it.
I'm honored when people pin things from my site!
Be back tomorrow… with chocolate.