How to instantly become the most popular person at any party: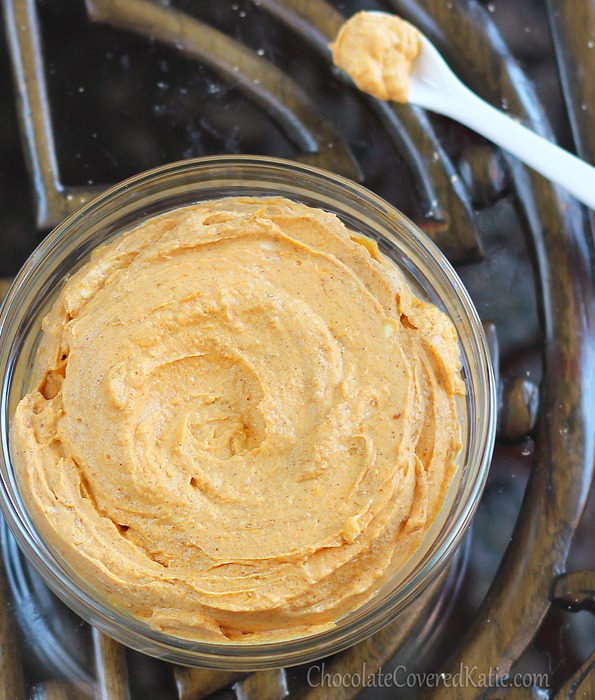 Bring this Pumpkin Cheesecake Dip.
It's as easy as that.
Suddenly, people will perceive you to be ten twenty two hundred times more awesome than before. They will chant your name, ask for your phone number, propose marriage.
Suddenly, you will have more fans than George Clooney, Justin Bieber, and Robert Pattison combined. (Then again, maybe this wouldn't be such a good thing…)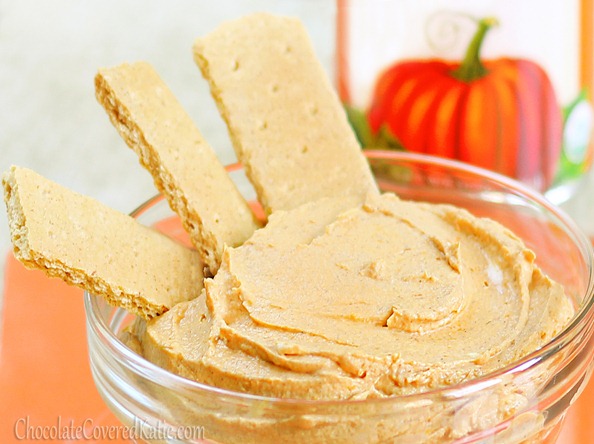 But be warned: Once the dip is gone (and it goes fast!), people can get grouchy. They may even throw things. At you.
Best to make a double batch.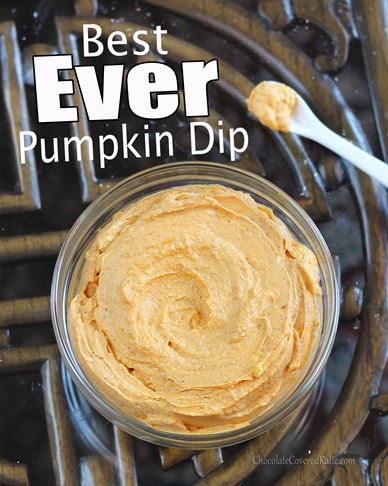 Sometimes I think I have too much fun writing these posts

.
Pumpkin Cheesecake Dip
(Can be sugar-free)
1 can pumpkin (15oz)
1 container cream cheese-style spread (I used Tofutti non-hydrogenated. For substitutions, see the nutrition info link below. Or for a soy-free alternative, try 1 cup of cashew cream: raw cashews that have been soaked, drained, then pureed into raw cashew butter.)
2 tsp cinnamon (more if desired)
3/4 tsp pumpkin pie spice
1 1/2 tsp pure vanilla extract
sweetener of choice to taste (Amount will depend on whether you're making this as a dip or a spread. Use up to 1/3 cup for a dip, but you might not even need a tablespoon of sugar or a packet of stevia for a spread. Note that liquid sweeteners will yield a much thinner dip, so either powdered sugar or nunaturals stevia are recommended.)
Combine all ingredients and mix very well. (A food processor is best, but this can be done by hand with a lot of stirring). Serve as a dip, with graham crackers or gingersnaps or fresh fruit. Or use as a festive cream-cheese spread on bagels, toast or pancakes. This will keep in the refrigerator 4-5 days.
View Pumpkin Dip Nutrition Info
Link of the Day: How to Cook Kale – the EASY way!