With a Christmas or St. Patrick's Day color twist!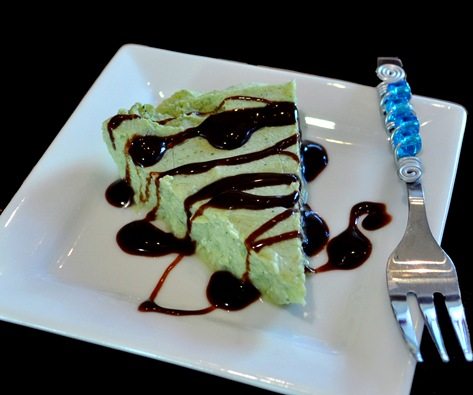 Two summers ago, I visited a 100% raw restaurant, Quintessence, in New York City. Ever since that visit, I've been dreaming of their raw coconut cream pie.
Sadly, I do not live anywhere near Quintessence, and therefore don't have easy access to the pie. However, I do have two hands, a powerful blender, and a local Asian grocery store that put Thai coconuts on sale for $1 last week. Translation: time to make some coconut cream pie!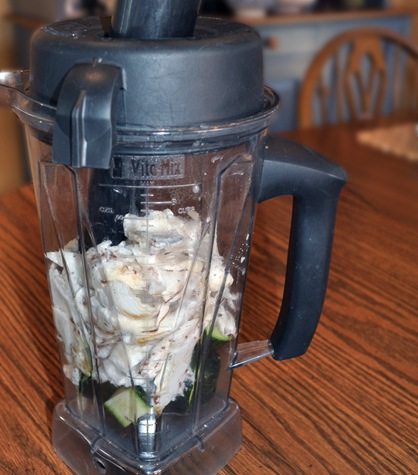 Raw Coconut Cream Pie
1/2 cup Thai coconut meat (about 110g)
1 1/2 cups raw zucchini (250g) (For a pie with a more traditional "coconut cream pie" taste, or if you don't want the green color, omit the zucchini and add that much more coconut meat.)
scant 1/4 tsp salt
1 tsp pure vanilla extract
sweetener of choice
Optional: for a richer pie, you can add some coconut oil
Add 4tbsp cocoa powder for chocolate cream pie.
Click for: Chocolate Cream Pie photos.
Add all the ingredients together and blend very well. If you're using a Magic Bullet, you might want to blend the zucchini by itself first so it doesn't stay chunky. Taste and add more sweetener if desired. Transfer your mixture to a pie-crust (or pie pan for a crustless pie) and freeze. If you freeze it more than a few hours, thaw before eating.
Raw Grasshopper Pie: Add a few drops pure peppermint extract, as well as some cacao nibs (or chocolate chips) to the filling.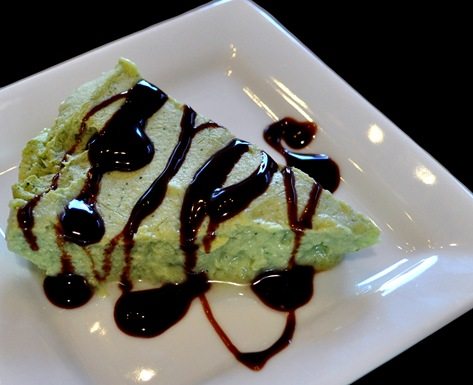 Link of the Day: 85 Healthy Raw Dessert Recipes