America loves gossip.
Is anyone else a little scared that so many more people are interested in Lindsay Lohan's drinking habits than, say, how to make Raw Snickerdoodle Cookies?
Yeah, me too. America's obsession with useless gossip is utterly frightening. But here's a piece of juicy gossip that isn't useless: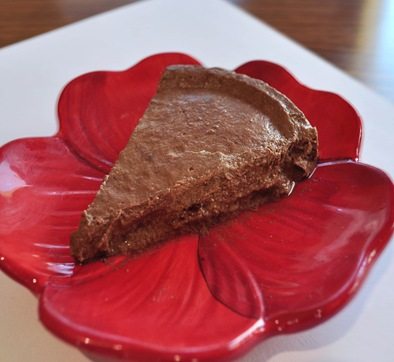 If you add 4 tbsp cocoa powder to the Raw Coconut Cream Pie recipe, you get chocolate cream pie. You heard it here first. Now go spread it around town.
Raw Chocolate Cream Pie
heaping 1/2 cup Thai coconut meat (about 110g)
1 1/2 cups raw zucchini (250g) (For a pie with a more traditional "coconut cream pie" taste, or if you don't want the green color, omit the zucchini and add that much more coconut meat.)
1/4 tsp salt
1 tsp pure vanilla extract
1/4 cup cacao or cocoa powder
stevia or sweetener of choice, to taste
Optional 2 tbsp coconut oil, for a richer taste
Optional for a mint chocolate chip pie, add a few drops pure peppermint extract
Add all the ingredients together and blend very well. If you're using a Magic Bullet, you might want to blend the zucchini a little first so it doesn't stay chunky. Transfer your mixture to a pie crust (or pie pan, for a crustless pie) and freeze. If you freeze it more than a few hours, thaw before eating.