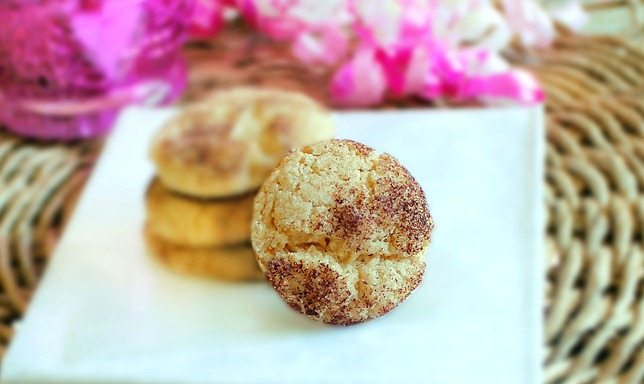 These healthy snickerdoodle cookies are so soft they could be pillows.
Snickerdoodle cookie pillows.
And then we could have a snickerdoodle pillow fight, with sugary cookie dough flying in every direction. Mmm yes, a snickerdoodle pillow fight. How yummy would that be?!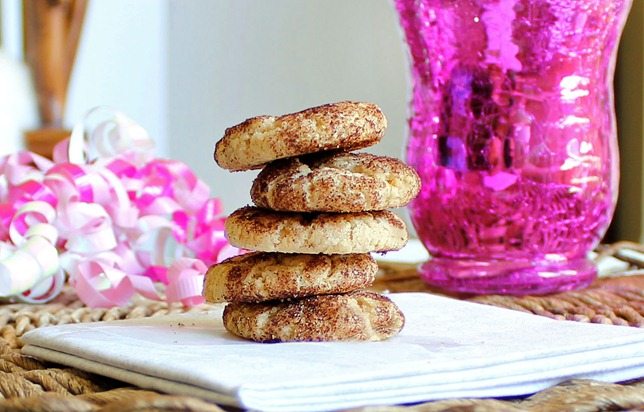 Sweet and buttery pillow cookies…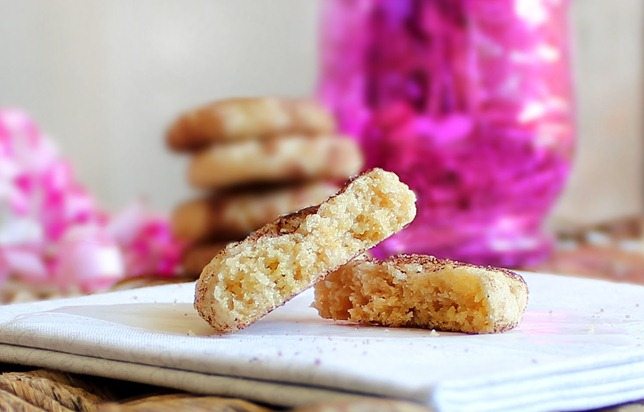 I promise the snickerdoodles do not taste healthy. But don't take my word for it; try them for yourself. My friends couldn't get enough of these!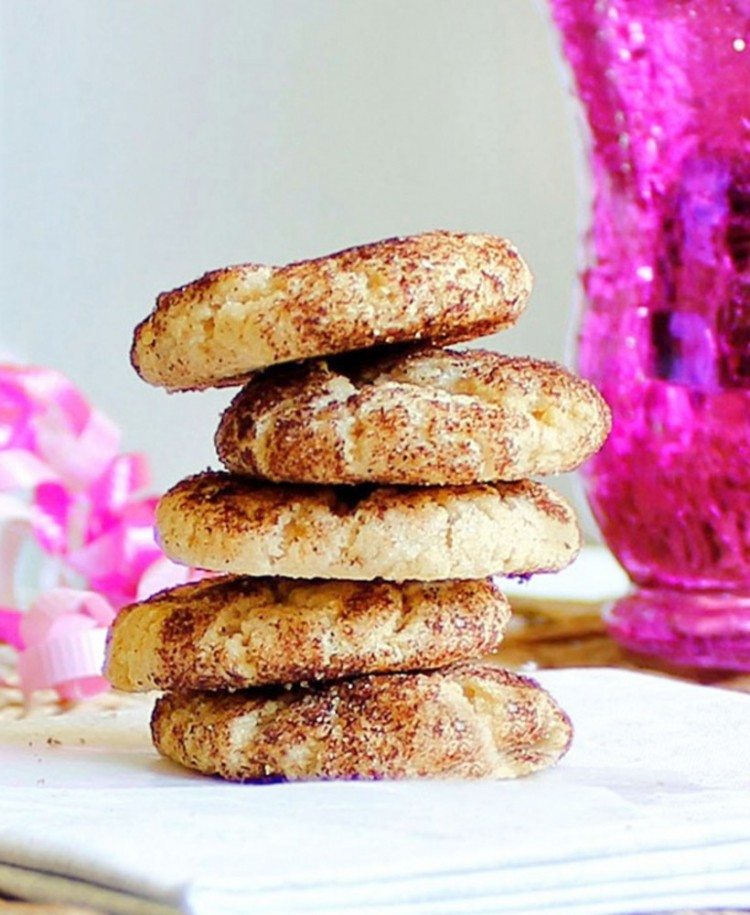 Skinny Snickerdoodles
3/4 cup ww pastry flour or white flour (See below for notes on a gluten-free option)
1/4 tsp baking powder
1/4 tsp salt (just under level)
1/4 tsp cream of tarter (optional)
1/4 tsp plus 1/8 tsp baking soda
1/4 cup sugar or sucanat or evaporated cane juice (xylitol might work, but I haven't tried)
1/2 tsp pure vanilla extract
1 and 1/2 tablespoons milk of choice
1/4 cup "butter" of choice, such as Earth Balance (I haven't tried a lower-fat butter sub in this recipe, so I don't know if that would work.)
Preheat oven to 330 F. Combine dry ingredients and mix very, very well. In a separate bowl, melt the butter of choice, then stir in vanilla and milk. Pour dry into wet and mix again. Form balls. For true snickerdoodles, roll each ball in a mix of cinnamon and sugar (either equal parts OR two parts sugar to one part cinnamon, depending on how cinnamon-y you want your cookies). If you want soft cookies, you'll need to get the balls very cold. (So roll the balls, cover in the cinnamon-sugar, then fridge until cold.) Cook for 9-10 minutes. They'll look way underdone when you take them out, but that's ok.
I haven't tried these with a gf mix, but I don't see why it wouldn't work. (Edit: if you read the comments, many commenters have successfully tried different gf versions.) In the meantime…
These are gluten-free: Snickerdoodle Blondies.
As for the vegan snickerdoodles: they will keep at least four days, in a lidded plastic container. (As a general rule, you should store soft cookies in plastic containers and crispy cookies in glass ones.)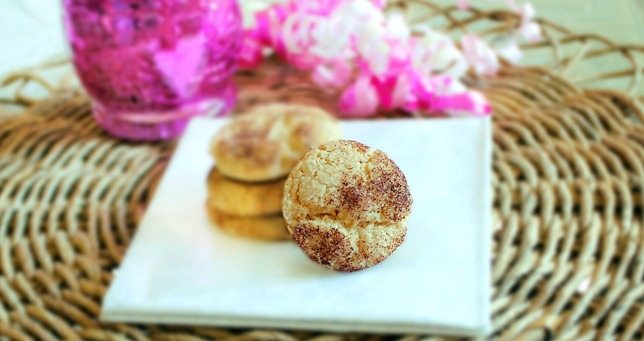 Link Of The Day: